2022 is an important milestone in the career of developing, building and elevating the brand of Sao Do Group, marking 20years of the Group's establishment. From a small seed, Sao Do becomes resilient and growing day by day. Do not choose the flashy path, do not choose to go hastily, each step of Sao Do is built on the foundation of solid bricks and 3 core values of "Ethnics – Intelligence – Willpower". Up to now, we have been a reliable partner of many businesses from different countries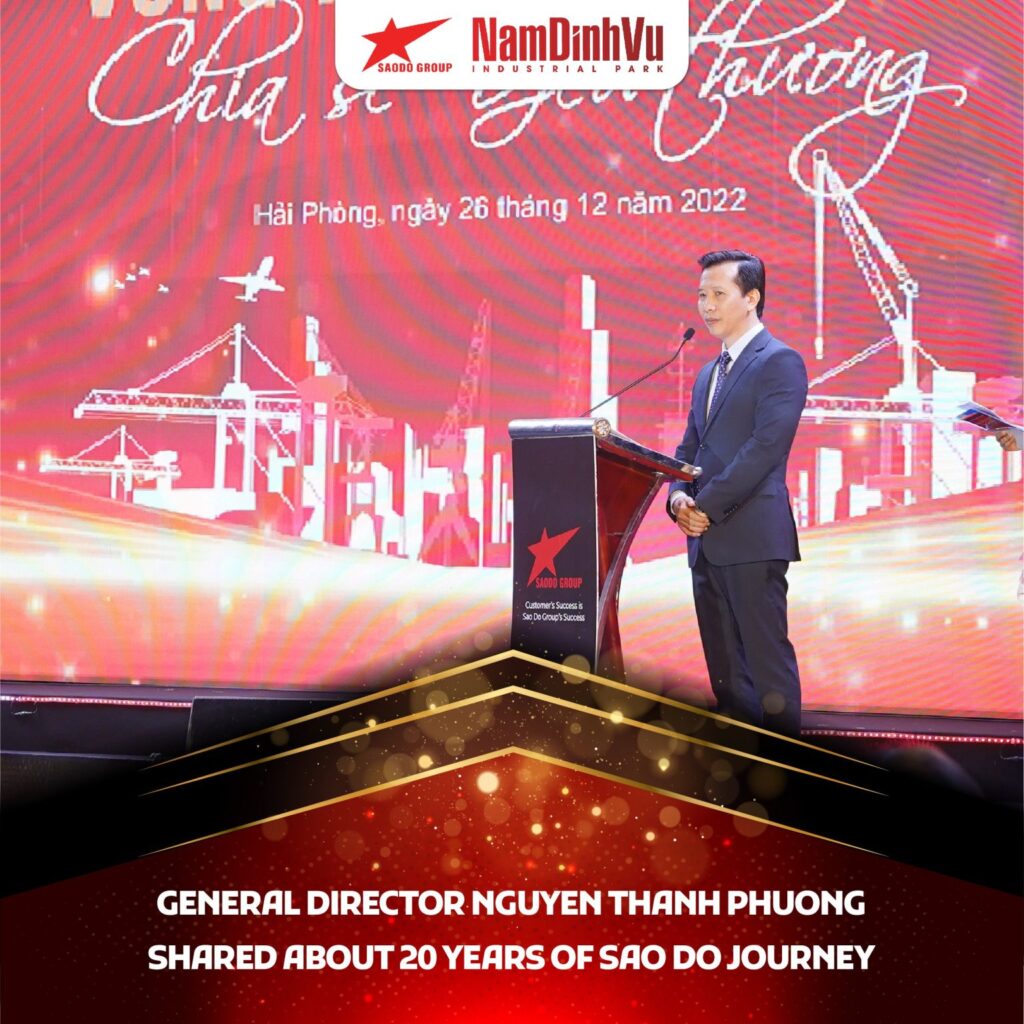 Throughout that journey, the guideline "Customer's success is Sao Do's success" is the key to help Sao Do achieved achievements like today.
The event celebrating 20 years of establishment of Sao Do Group and 20 years of maintaining cooperative relationships with customers ended successfully with great moments.
Once again, we would like to express our deep gratitude to the valued guests who are the Leaders of Hai Phong City, representatives of departments, agencies, organizations… of the City; Leaders of Thai Binh Province and Korean Embassy and Partners, Customers – who have always accompanied, shared and attended our 20th Anniversary.
Sao Do is committed to maintaining the core values that have been built in the past 20 years, continuing to affirm its position through investment projects, bringing Sao Do to reach and create many successful values in the future.