Nowadays, coming with positive changes in the world market, good signals have been brought for the recovery and development of the industrial real estate. In 2021, especially 2022, this recovery indicator becomes even more apparent with the strong investment of foreign enterprises in the industrial real estate market of Vietnam with the impressive FDI flow. Besides, challenges and difficulties are still key problems that need to be solved in time to bring long-term and sustainable development to industrial real estate in Vietnam.
1. Positive statistics on FDI in industrial real estate in early 2022
Only in the first month of this year, specifically as of January 20, 2022, the Foreign Investment Department (Ministry of Planning and Investment) said that there were 103 new FDI projects nationwide that have been granted registration certificates for the investment, with a total registered capital of nearly 388 million USD, which increase nearly 2.2 times in the number of projects. At the same time, during this period, there were 71 requirements of industrial real estate FDI projects registered to adjust their investment capital with a total additional capital of over 1.27 billion USD. Thus, the total realized capital of industrial real estate FDI projects is estimated at 1.61 billion USD, which is up 6.8% over the same period in 2021.
Notwithstanding, by March 20, 2022, the total registered FDI in industrial real estate reached US$8.9 billion, equaling 87.9% over the same period last year with 322 newly licensed projects with registered investment capital reaching 3.21 billion USD. Consequently, this is a remarkable milestone with the highest capital income in 5 years of 4.42 billion USD, up 7.8% over the same period last year. Accordingly, Binh Duong is the leading province in the country with 2.3 billion USD, followed by Bac Ninh and Thai Nguyen.
Hence, in the first quarter of this year, a "spectacular" recovery of the industrial real estate market can be seen in attracting FDI in industrial real estate. Particularly, at the end of February, Framas Group – Germany's leading injection molding machine manufacturer decided to directly invest in Nhon Trach 2 Industrial Park (Dong Nai) with a 10-year leasing term. By mid-March 2022, LEGO Group (Denmark) was licensed to invest in a project in VSIP III Industrial Park (Binh Duong) with a total capital of more than 1 billion USD.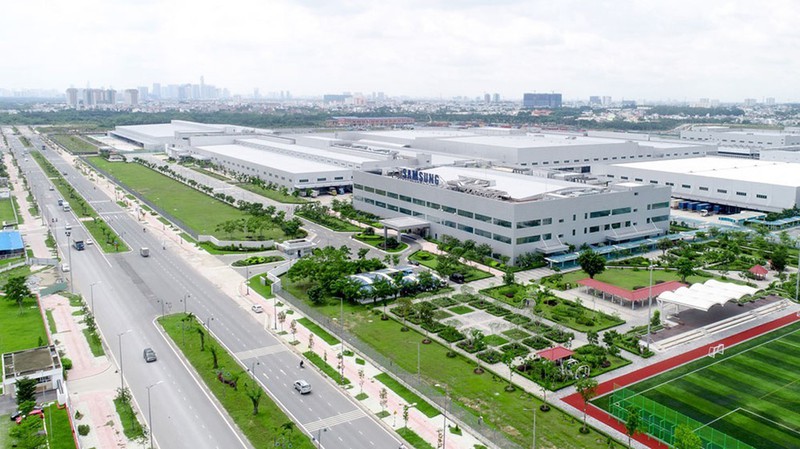 2. Industrial real estate still has limitations in attracting foreign investors
Firstly, quality control and administrative procedures are not good.
Prof. Dang Hung Vo, former Deputy Minister of Natural Resources and Environment, said that a focused and fundamental issue today is the quality control of industrial zones, and emphasized that the administrative procedures are being carried out in a rigid manner, complicated, and ineffective. The process of giving licenses for businesses to invest in is extremely complicated with a lot of procedures and paperwork, which wastes a lot of time for investors. Subsequently, this process will also greatly affect their investment decisions.
Secondly, there are no long-term strategies
Relying on many economic experts, Vietnam has currently been benefiting a lot from the production shift and the US-China trade war. However, if there are no specific and long-term strategies, this prevailing growth will only be temporary without bringing any sustainable developments. He also added, "In Vietnam, I have never heard of a plan with 50 years vision or more. We almost always have a 5-year plan, then a 10-year plan, or something like a "5-year plan with a 10-year vision". He believed that Vietnam needed to have a long-term investment program for industrial real estate in particular and the economy in general.
Thirdly, The infrastructure is incomplete
Facilities and infrastructure is also considered as an important factor affecting investment decisions of businesses, but at this stage, Vietnam is still not guaranteed compared to other countries today. Mr. Le Trong Hieu, Director of Office Leasing and Industry division of CBRE Vietnam, noticed that the process of investment and re-construction in the land would slow down if the infrastructure connection to seaports, river ports, and large consumption markets is not properly invested, and proceed quickly. He also said that "This will cause businesses investing in industrial real estate in Vietnam to waste time and costs on infrastructure than Thailand, Indonesia, India, Malaysia or the Philippines. ".
3. Real estate Nam Dinh Vu Industrial Park – best support the needs of foreign investors 
Nam Dinh Vu Industrial Park project (investor: Sao Do Group), started construction in 2009, in Hai Phong. The project is highly evaluated by many experts as a potential industrial park, converging lots of advantages for future development. In particular, Nam Dinh Vu has shown its attractiveness with a huge amount of capital collected up to more than 1 billion USD from more than 45 projects in many developed countries such as Japan, Korea, China, Hong Kong, Singapore, etc. so far.
So what makes Nam Dinh Vu become an attractive investment choice and a reliable destination for both domestic and international investors?
Investment location – Preferred and Prioritized by businesses:
Nam Dinh Vu Industrial Park has a convenient traffic location, synchronously invested infrastructure, located in the center of the marine economy. Within this industrial park, there are multi-industry and multi-field, serving the needs of Hai Phong's socio-economic development for the Northern coastal region as well as Vietnam.
Having the highest tax incentives in Vietnam for the investors:
Exemption from income tax for the first 4 years when the business has revenue and profit

50% reduction of payable income tax for the next 9 years from the first taxable year

Income tax exemption for businesses without paying interest for up to 7 years

100% exemption from land use tax throughout the project

In addition, your business also has its own tax-free preferential policies from investors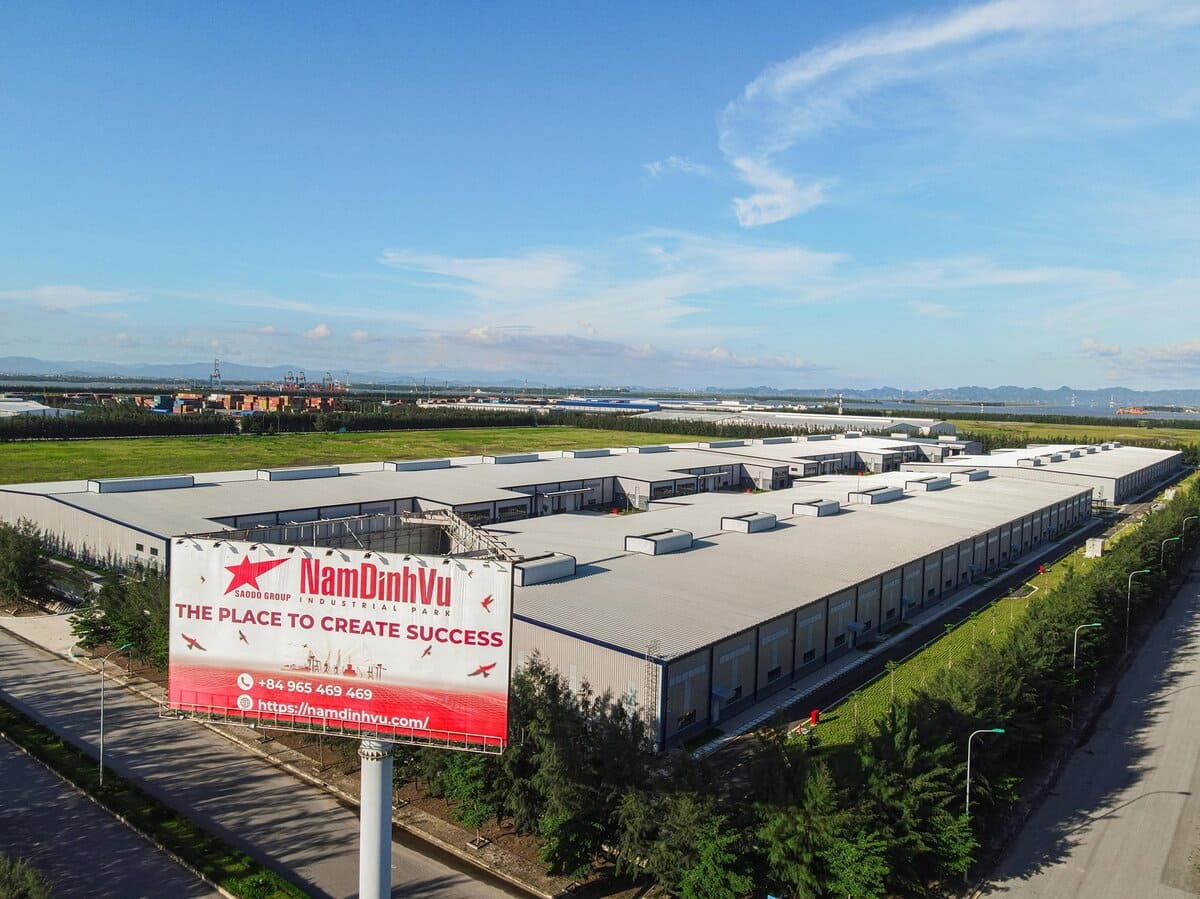 Potential to expand available warehouse business:
Experts say that the real estate market in 2022, namely industrial land, warehouses, and ready-built construction will continue to be the market demand due to the increase of 10% in the rental price since the beginning of this year. To be specific, the first phase of the modern warehouse in the SLP Park project and BW Industrial in Nam Dinh Vu have been completed and put into operation with smart warehouse solutions and the commitment to implementing social environmental standards right in the industrial area.
Deploying many groups of fundamental solutions support from the investors:
Thoroughly apply IT in investment promotion, management, and operation of industrial zones

Actively connect the traffic system between the industrial zone and the city.

Actively accelerate the completion of component projects in the industrial park, and improve service quality.

Cooperation with training and energy organizations to increase added value.
Reference: 
By January 20, 2022, Vietnam has attracted 2.1 billion USD of FDI–  kinhtevadubao.vn
Prof. Dang Hung Vo: With resort real estate, it is necessary to use land for a long time – nguoilambao.vn
New points of Resolution 18 affecting real estate investors – kinhtemoitruong.vn
'DISCLAIMER' OF INDUSTRIAL REAL ESTATE IN VIETNAM – bhomes.com.vn