According to statistical information, following 2021 with good results, 2022 promises to continue to "inherit," creating more breakthroughs in attracting FDI into Vietnam. And this breakthrough was shown in the first months of 2022. So what is that breakthrough? Let's find out with Nam Dinh Vu in the article below.
1. FDI disbursement in the first quarter of 2022 is the highest in 5 years
According to the latest information from the General Statistics Office, only in the first three months of 2022, FDI into Vietnam reached$4.42 billion, up 7.8% over the same period last year, the highest in the first quarter of this year. That is a proud milestone, showing that Vietnam is a "promised land," an ideal, reliable, and safe destination for investors worldwide five years ago.
Specifically, the processing industry accounted for 77.8%; the production and distribution of electricity, gas, hot water, steam, and air-conditioning accounted for 8.6%; real estate accounted for 7.9%. In addition, only in the first three months of the year, there were 228 times of projects registered for adjusted capital; the capital increased by 4.07 billion USD, up 93.3%. At the same time, there were 734 registrations to contribute money and buy shares from foreign investors with a capital of 1.63 million USD, up 102.6 %.
Regarding the form of capital contribution and share purchase by foreign investors, specifically, for real estate business, it reached 992.9 million USD (accounting for 60.9%); the processing and manufacturing industry reached 300.6 million USD (accounting for 18.4%); the remaining sectors are 337.7 million USD (accounting for 20.7%).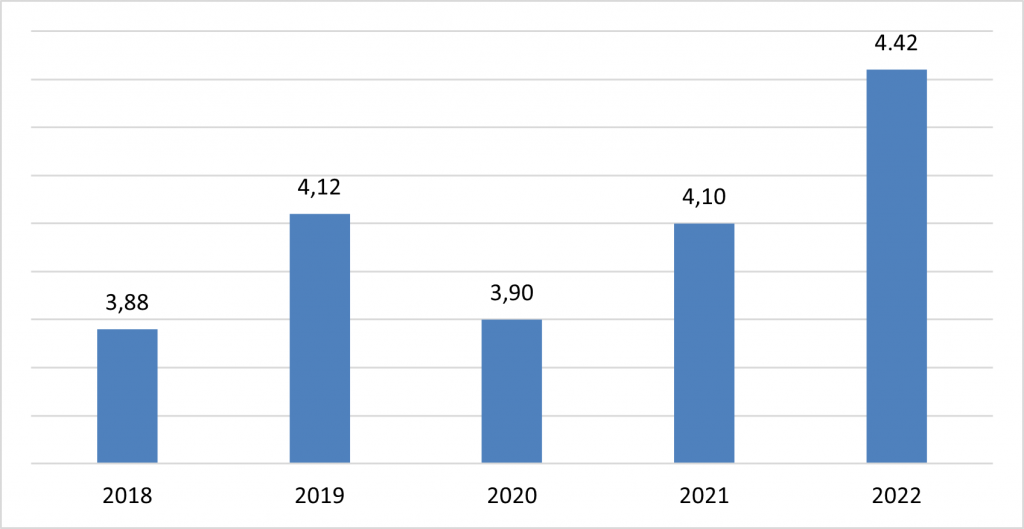 At the same time, the General Statistics Office added that as of March 20, 2022, the total registered foreign investment capital in Vietnam reached $ 8.91 billion, compared to the same period last year decreased 12.1%. And the cause of this decline is that newly registered capital dropped deeply by 54.5% because there were two-billion-dollar projects in the same period last year, so the total wealth in the previous period has skyrocketed. And this decrease is only a sudden change in the background of high capital.
Phi Thi Phuong Nga, Deputy Director of the Department of Statistics, Industry, and Construction, General Statistics Office, Ms. Phi Thi Phuong Nga also said, "If analyzed in detail, the above reduction still shows a positive factor in the trend of attracting investment". She added that if the mutant factors are removed, newly registered capital is still increasing in the first quarter of 2022 (up 14.2% over the same period), and in general, FDI into Vietnam registered wealth. Up 55.7% over the same period".
2. Vietnam continues to be the destination of many foreign investors
The impressive numbers mentioned above show that foreign investors continue to maintain their faith in Vietnam. Therefore, by 2022, it promises to create more significant breakthroughs in attracting FDI into Vietnam.
According to detailed information, by March 2022, Vietnam has attracted more than 322 new projects with a total registered FDI capital of 8.9 billion USD, which is considered stable. Singapore and Taiwan continued to lead the investment delegation, with the capital accounting for 18% and 6%, respectively; Only Denmark is a "huge" investor in Vietnam's manufacturing industry.
According to the assessment of Vice Director, Savills Vietnam Industrial Services Division, Mr. John Campbell said that Vietnam's advantages and potentials, such as conditions, location, and policies, are the reason. Because more and more investors are targeting Vietnam. Typically, Lego Group, with an investment of 1.3 billion USD, and Coca-Cola, with an investment of 136 million USD, are all large and famous corporations globally. In addition, Shinkong Synthetic Fibers Corporation (an enterprise principally engaged in the production of yarn, weaving, etc.) has invested $85 million in Ba Ria – Vung Tau province this year.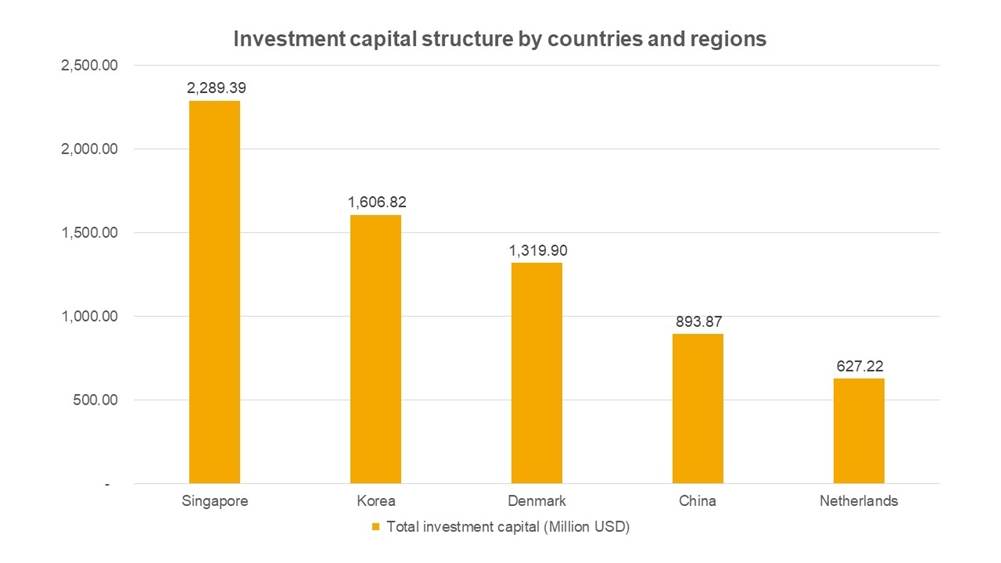 Not only that, in 2022, many international businesses have adjusted to increase investment capital with impressive numbers. Specifically, VSIP builds urban infrastructure and services projects and has increased its investment capital by nearly 941 million USD in Singapore. At the Goertek Vina factory, Hong Kong has increased investment capital by almost 306 million USD. South Korea also added $920 million to the Samsung Electro-Mechanics project in Thai Nguyen city.
Thus, it can be seen that, although entering 2022 with the epidemic situation still evolving, Vietnam has succeeded in maintaining its attraction to foreign investors. From now until the end of 2022, it promises to be a year with many breakthroughs and outstanding growth in attracting FDI inflows into Vietnam.
See more: Vietnam Northern industrial real estate market in 3Q2021