The time when industrial parks (IPs) could attract investors only by offering good infrastructure and attractive incentives is supposedly over, as in the new context, to increase competitiveness, IPs need to be designed, planned, and operated according to new standards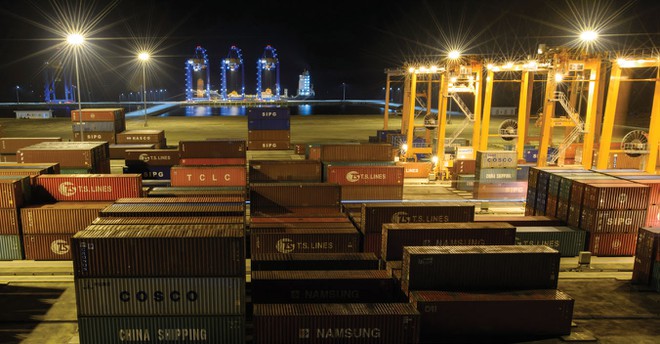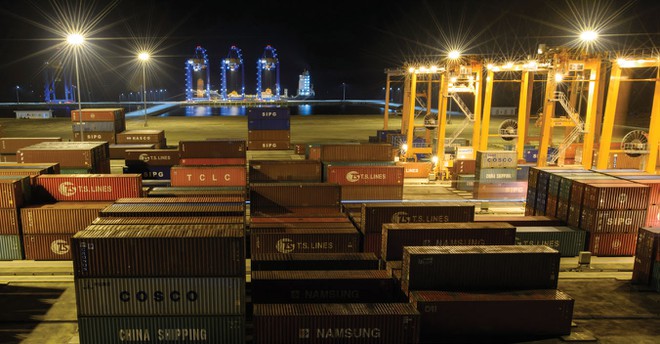 Soaring supply and demand
According to Matthew Powell, director of Savills Hanoi, the real estate segment receiving a lot of attention in recent times is IPs. This segment is becoming increasingly "hot" in Vietnam due to getting a lot of tax incentives from state policies.
The attraction is also motivated by low labour costs, affordable land prices, dynamic workforce, and geographical location that is close to supply sources and the market, among others.
Modest forecasts show that Vietnam can attract an average $20-25 billion from now until the end of 2025, providing a great many opportunities for Vietnam's industrial real estate to thrive.
Over the past time, the northern port city of Haiphong has paid great attention to infrastructure investment.
This has created a great advantage for the development of IPs and EZs in the locality. With diversified and high-quality infrastructure, it can be seen that Haiphong currently offers a multitude of advantages compared to other locations in the northern economic triangle.
With the same point of view, Nguyen Thanh Phuong, general director of Sao Do Group, the developer of Nam Dinh Vu IP in the city, said, "The US-China trade war is now creating a new wave of investment flows from China, including Chinese enterprises and foreign investors based in China, to Vietnam, especially the northern area by virtue of its geographical proximity."
"Haiphong has a huge advantage because there are many IPs and EZs with good infrastructure and convenient transport connections by rail, sea, air, and road," Phuong noted.
Research data from Savills Vietnam shows that by the end of the first quarter of 2019, Haiphong city was providing about 2,700 hectares of industrial land for lease, accounting for about 57 per cent of the total industrial land area of ​​the city.
In particular, Hai An district is the most dynamic area, accounting for 64 per cent of the total land area for lease.
According to the government planning, in the coming time, Haiphong city will build five-six more IPs, increasing the total number of approved IPs to nearly 20. Thus, supply will continue to rise.
As reported by Haiphong Economic Zone Authority, until the end of April 2019, city-based IPs and EZs have attracted 329 foreign direct investment (FDI) projects with a total cumulative investment capital touching $13.95 billion (accounting for nearly 80 per cent of the city's total committed FDI volume); and 147 domestic investment projects (DDI) with investment capital surpassing VND142.567 trillion ($6.2 billion).
In the last five years (2013-2018), city-based IPs and EZs have attracted $9.06 billion in FDI volume, 2.7 times higher than the whole period from 1994 – 2012.
Foreign investment projects come from huge corporations in Korea, Japan, the US, Hong Kong, and China, and are able to attract other satellite projects.
In the last five years (2013-2018), city-based IPs and EZs have attracted $9.06 billion in FDI volume, 2.7-times higher than the whole period from 1994-2012.
The top leaderof Sao Do Group, Nguyen Thanh Phong, however, assumed that "this piece of cake" is not "delicious" to all industrial park investors, especially domestic ones. This is because the requirements raised by foreign investors are becoming increasingly stringent, while competition is getting fiercer. He added that Haiphong city should not continue approving new IPs, but focus on filling up the space at existing IPs and EZs.
Towards new standards of industrial real estate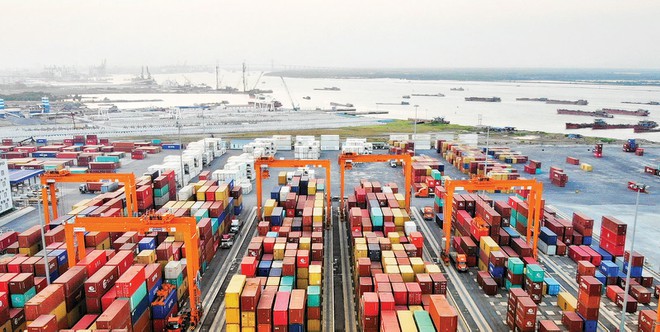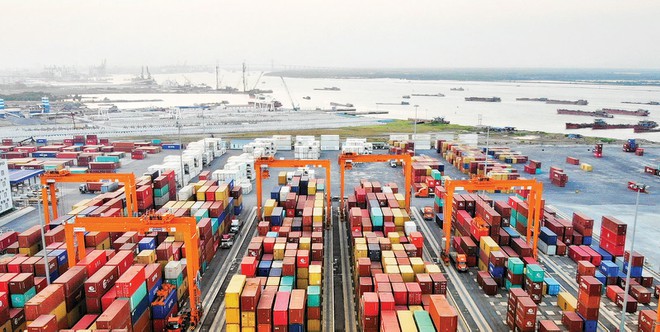 In fact, most foreign investors have been very successful in industrial real estate investment in Vietnam by – consciously or unconsciously – following four main principles that domestic investors might do well to heed to improve their competitiveness.
First, they have a vision and a thorough grasp of the market. Second, foreign investors are always good at choosing a suitable investment location. Third, they have built high-quality industrial park infrastructure, paired with the necessary utility services. And finally, foreign investors have presented well-planned investment promotion programmes and manage industrial zone operation processes closely, with a professional hand.
"These lessons have been learned and fairly successfully applied by domestic investors. Now domestic investors have many advantages over foreign ones, and some are even leading the game such as Becamex in Binh Duong, or Viglacera and Dai An in Hai Duong province," Phuong said.
In his mind, domestic investors have many advantages and great potential in IP infrastructure development as they understand the local market, the policies, and planning work. The investment process, therefore, will avoid unnecessary costs and support secondary investors to access the legal system and policies faster.
Nam Dinh Vu IP, for instance, is located at Dinh Vu-Cat Hai coastal EZ, 10km from Haiphong city centre, 5km from Lach Huyen international deep-sea port, 3km from the Hanoi-Haiphong Highway, 8km from Cat Bi International Airport, and right next to the Tan Vu-Lach Huyen motorway crossing.
The IP covers a total land area of ​​1,329 hectares, including synchronous infrastructure with four multi-service functional sub-zones, meeting all investment requirements and scales. The IP is home to the Nam Dinh Vu seaport which can easily receive vessels with a capacity of 40,000 DWT, helping partners to import and export goods conveniently and reduce their transportation costs by a great deal compared to many other investment locations.
"Especially, when the investors come up with their projects, Sao Do Group has a professional customer care team with free support services related to investment licensing procedures. For each market, we have a sales specialist with a deep understanding of the particular business culture," said Phuong.
According to Phuong, the Fourth Industrial Revolution (Industry 4.0) has changed everything. Investors no longer regard abundant and cheap labour as one of the chief factors in choosing investment locations because in the long term this factor will no longer exist.
Moreover, automated machines will gradually replace unskilled labour. Therefore, a source of good quality labour is what investors care about.
Therefore, IP developers should pay more attention to supporting customers to attract good human resources. For example, with Nam Dinh Vu IP, Sao Do Group spent 2.5ha (phase I) to build houses for experts and workers. Currently, the group is planning to co-ordinate with the Vietnam General Confederation of Labour to deploy construction.
In the new development stage, IP developers will not only need to focus on taking care of investors' needs, but the needs of workers who work at the IP as well.
This is the new defining standard for IPs. "Besides, the landscape and internal environment will be indispensable factors when big investors choose locations. This is what Nam Dinh Vu IP continues to maintain," Phuong affirmed.