Mr. Nguyen Thanh Phuong – General Director of the Group shared with reporters on how to build the Red Star brand in the city with the highest FDI attraction rate in the country.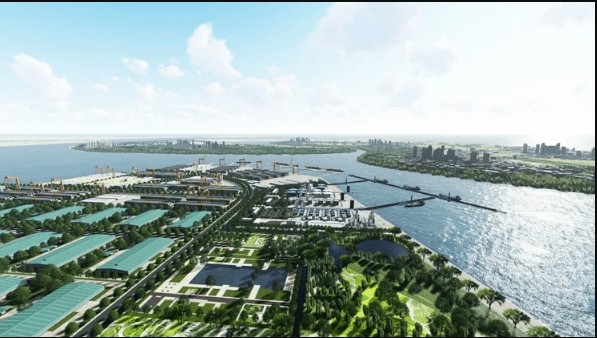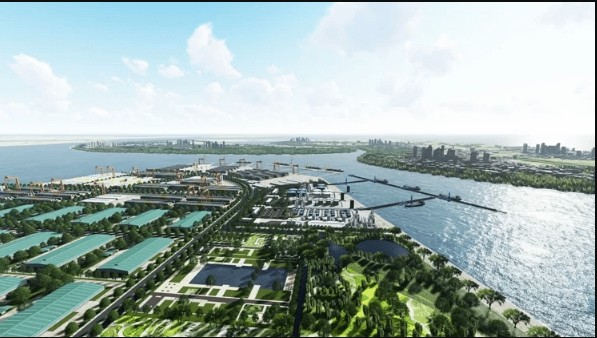 With the view, taking customer satisfaction as a measure of quality "Customer success is the success of Red Star". Since its inception in 2002, Red Star has been aiming to become a sustainable development group, responsible to the community and society.
At that time, Hai Phong city no one thought to develop an urban area (urban area) to Kien Thuy district, which is now Duong Kinh district. Real estate businesses (real estate) at that time only interested in building real estate projects in inner-city areas, but did not dare to invest in suburban areas. By our vision and strategy, with research and evaluation to understand consumers' psychology, it is necessary to have a green, peaceful and affordable living environment. Red Star has boldly invested in Sao Do I and Anh Dung II projects – start-up projects and are considered to be the most successful projects for suburban projects at that time. Awarded Gold Medal by Hai Phong Department of Science and Technology for project and model villa.
Sir, in 2009, Red Star continues to invest and build non-tariff area, seaport and Nam Dinh Vu Industrial Park. This was a polder project with many risks and was not attractive to private enterprises at that time. So, what is the reason for the Group to invest in this field?
It is true that at that time, this project scared private enterprises. But Red Star with a different vision, dare to think, dare to do. Not only stop at the new urban development projects, with the thought, thinking Hai Phong City is a port city – industry, so must go to the sea to how to build a seaport area, industrial park attracts domestic and foreign investors, with the cost to meet production costs and costs for investors is the cheapest. At the same time, the construction and development of the encroaching industrial zone will not affect social welfare, people's lives, and create jobs for tens of thousands of workers. Nam Dinh Vu Industrial Zone has been formed, and gradually realized from such a mindset and reach, now it has become a highlight of investment in Hai Phong city due to its own advantages. Yes, including: Prime location in Dinh Vu Cat Hai Economic Zone (EZ), being the center of the Northeast Economic Corridor, Nam Dinh Vu Industrial Park belongs to a small number of projects meeting all five types. Transportation: International seaways; inland waterways; Road; Railways and airways are conveniently connected and easily connected with provinces inside and outside Vietnam. Help optimize logistics costs for investors.
There is a comprehensive and comprehensive master plan: Created on the idea of industrial park attached to the seaport. Nam Dinh Vu IP has an area of 1,329ha with 04 functional and inter-functional subdivisions, creating a complete, comprehensive and comprehensive investment and business environment including industrial parks, seaports and logistics port, non-tariff area, oil and gas port and liquid cargo.
Having modern infrastructure and technical infrastructure: Ready to hand over immediately to investors. The power supply network, water supply pipeline system, waste water treatment process and internal traffic system have been invested and built synchronously and up to international standards.
Policy supporting "one clue", Nam Dinh Vu Industrial Park is committed to supporting and accompanying investors with the fastest procedure, the lowest cost to bring the project into production and business activities in both 3 stages before, during and after licensing.
In addition, with the advantage of being located in Dinh Vu – Cat Hai Economic Zone, investors investing in Nam Dinh Vu Industrial Park enjoy the highest and best tax incentives in Vietnam at present, equivalent to the incentives for the mountainous areas and islands though enjoying the benefits of the busiest metropolitan area in the North.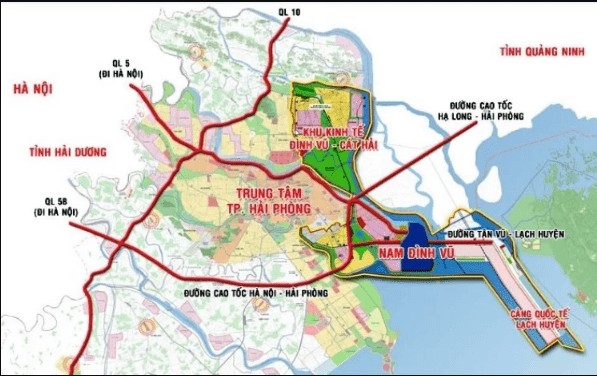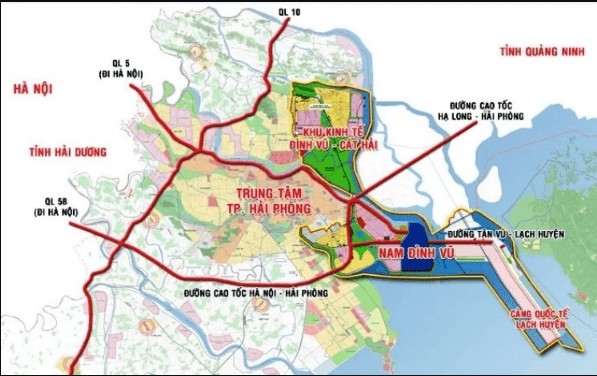 Unlike industrial parks in the city, 100% of Nam Dinh Vu Industrial Zone is inundated area, most of the mudflats are deserted and saline. To have a clean ground, Red Star estimates more than VND 9,000 trillion to "fill the sea". At that time, the city's infrastructure was not completed: No Dinh Vu and Cat Hai bridges cross the sea, no Hanoi – Hai Phong highway, Cat Bi airport was not upgraded … But With the companion of the City, the vision of businesses, high perseverance and determination, up to now, the first phase of Nam Dinh Vu Industrial Park with an area of ​​about 370 hectares has completed infrastructure and is expected to attract investment. get 3 billion USD. Nam Dinh Vu has formed a supply chain, products of this area will be an input element of other areas: seaport, logistics, logistics … reducing production costs, time. time, transportation costs, creating initial success for investors when coming to Red Star. Where investors are connected, maximized support and find new business opportunities. That is also the opinion of Red Star, the perspective of sustainable development, with the expectation that Nam Dinh Vu Industrial Park will become a common home, where the benefits of the city, businesses and customers are harmoniously combined. develop and together reap the fruits of your chosen path.
Thank you Sir!