Nowadays, with global economic integration, logistics plays an indispensable role and an important bridge in the process of bringing the country into the world. Currently, despite the continuous Covid-19 pandemic, Logistics, as well as the Logistics center, are still making a breakthrough and bringing many important contributions to the development of the national economy.
1. Logistics situation in Vietnam
Current Situation
In recent years, the logistics industry has been illustrating its potential and development prospects when making a significant contribution to increasing the import and export turnover of the country. Specifically, in 2021, although the epidemic situation has not shown any positive signs, the total turnover in Logistics reached a record number of USD 668.55 billion. Thanks to this remarkable result, Vietnam is honored to be in the top 20 leading economies in terms of international trade. However, according to the current circumstance, Vietnam has up to 90% of domestic enterprises operating in Vietnam's logistics industry, but only accounts for 30% of the market share, the remaining 60% belongs to foreign enterprises. In addition, although up to 1000 enterprises operate in this industry, there are mainly small and medium enterprises (SMEs). Thus, it can be seen that, although the Logistics industry as well as has great potential and prospects, the capital source is not guaranteed gradually to the organizational structure of the enterprise. To be specific, the scale is not expanded, and the representative offices in foreign countries cannot be organized, so information sources are limited. All jobs related to foreign countries must go through agents of multinational companies.
In addition, the infrastructure and quality of Human Resources are also weaknesses that need to be overcome promptly in the Logistics industry as well as the Logistics center. Experts said that the infrastructure for this industry is still weak, has not been invested in a methodical way, and has not been improved in the equipment. Consequently, those issues would lead to frequent congestion of goods, and seriously affect the transportation process.
Figure 2: The evaluation of Manufacturing and Business Enterprises 

about International Logistics Abilities in Vietnam 

Vietnam Business Evaluation
5-9 people
The efficiency of Customs Department and other related boards
3,43
2,86

The quality of logistics infrastructure and technologies

3,40
2,92

The quality of seaport infrastructure

3,28

The quality of airport infrastructure 

3,69

The quality of road infrastructure

3,22
The availability of logistics infrastructure (namely: warehouse, center, distribution centers..)
3,40
3,15
The availability of reliable transportation service
3,34
The quality of logistics service and the ability of the logistics business
3,48
3,17
The ability of shipment tracking and tracing
3,53
3,23
The high probability of on-time good arrival
3,55
3,6
LPI Points
3,43
3,16

Source: Logistics Research Team, Foreign Trade University 2019
Oriented Development
Due to the 2025 Vision, Vietnam strives to achieve service growth of 15%-20%, contribute to GDP growth at 8%-10%, and reach the top 50 countries ranked by the national logistics capacity index (LPI) in the world. With this goal and vision, Vietnam needs to provide clear directions and strategies to overcome current barriers.
Completing policies and laws on logistics services

Giving supportive policies to promote the development of the logistics service industry

Improving logistics infrastructure

Applying Information technology application, digital transformation, and innovation

Promoting international cooperation in the field of logistics
2. Importance of Logistics Center
Nowadays, with its development potential, Logistics has made a significant contribution to promoting GDP growth, economical development, and countries' competitiveness. Besides, Logistics is considered a service industry that potentially brings added value.
The bridge linking economic activities within the country
Logistics is a bridge linking economic activities from production to trade, closely coordinating to create common development. Therefore, the development of the logistics center in Vietnam has created leverage, promoting the growth and development of all other economic activities and the overall development of the country's economy.
Strengthen international collaboration 
Logistics, as well as Logistics centers, is an important factor in promoting economic cooperation relationships between countries around the world. Logistics links domestic trade activities with other countries, thus, helping the country's economy easily integrate into the world's common market. Particularly, through transnational corporations (TNCs), trade and investment activities are promoted more than ever before.
Promote national competitiveness
Logistic activities will help the national economy to integrate with the global economic market and this is an opportunity to demonstrate the advantages and potential of each country in the "race" for economic rankings. Thus, it can be said that Logistics as well as Logistics centers not only create opportunities for the country's economy to reach out to the world but also improve economic competitiveness between countries.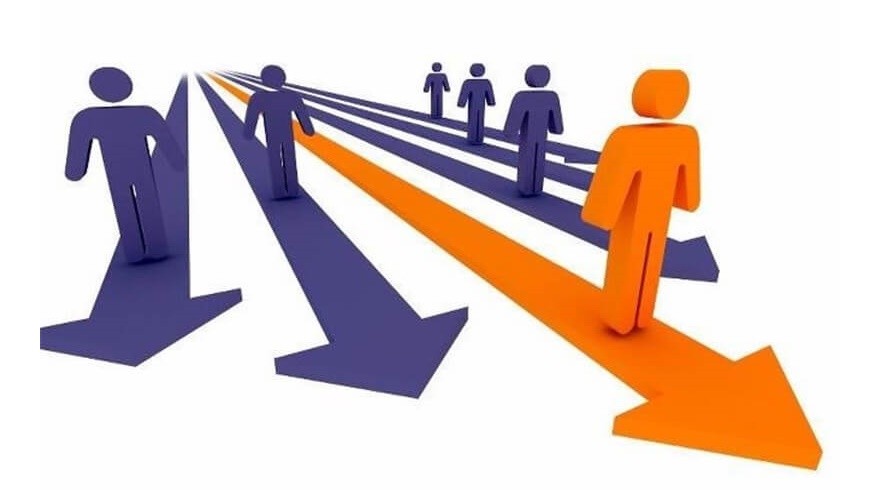 3. Nam Dinh Vu – A Industrial Park with integrated Logistics services and utilities
With synchronous logistics infrastructure, Nam Dinh Vu Industrial Park has been evaluated by many experts and investors as an ideal investment location to develop industries, seaport logistics, logistics services, and import and export goods internationally and domestically. Up to now, Nam Dinh Vu Industrial Park is still a reliable address to help investors develop industrial projects while ensuring the integration of logistics advantages.
Nam Dinh Vu Industrial Park has an area of ​​​​1,329ha, is an industrial park with a special design associated with the seaport system – logistics chain in the North of Vietnam. This is also the only industrial park in Vietnam that has an internal seaport – Nam Dinh Vu Port, which has a large turning area (300 meters) allowing to receive ships with a maximum tonnage of up to 40,000 DWT.
Additionally, it is worth mentioning about the extremely convenient transport infrastructure connecting domestic and international goods in Nam Dinh Vu, which will help investors minimize costs and minimize risks in logistics.

Nam Dinh Vu has been building a high-quality logistics – logistics ecosystem, aiming to ensure the transportation progress and business needs of investors, helping the Northern supply chain to operate smoothly and enhanced. Moreover, Nam Dinh Vu Industrial Park has prepared synchronous infrastructure to hand over to customers. Industrial park facilities are constantly being invested and upgraded, diversified, and professional customer support service packages. At the same time, it is the industrial zone enjoying the best tax incentives in Vietnam up to now, which will surely satisfy investors.
See more: Industrial park in vietnam – Invest The Right Way
Reference
Ngành logistics phát triển bứt phá vượt qua khó khăn, phục hồi mạnh mẽ sau đại dịch Covid-19 – https://moit.gov.vn/
Phát triển ngành dịch vụ logistics trong bối cảnh hội nhập kinh tế quốc tế – https://mof.gov.vn/
Phấn đấu trở thành đầu mối logistics khu vực – https://dongtam.com.vn/
Logistics Đóng Vai Trò Trọng Yếu Đối Với Nền Kinh Tế Việt Nam – industrial.savills.com.vn