In order to attract secondary investors to industrial zones (IZs) and economic zones (EZs), in addition to investing in synchronous infrastructure, good traffic connection, support on investment procedures, one factor Not to be missed is to support investors to recruit good quality labor.
Lack of labor resources
In 2018, Hai Phong attracted 104 newly granted projects from 12 countries and territories with a total investment capital of US $ 644,664 million, an increase of 3 times over the same period last year; adjusted to increase the capital of 45 projects, with 1,859 billion USD. In the first 5 months of 2019, Hai Phong has attracted an additional USD 438.7 million of FDI.
FDI inflows continue to flow into Hai Phong, leading to an increase in the number of manufacturing plants, leading to an ever-increasing labor demand and consequently a shortage of supply compared to demand.
A company in VSIP Industrial Zone specializing in manufacturing fashion products, clothes, sports shoes needs about 1.7 thousand more workers for the two factories preparing to come into operation, although the company has now recruited. 3 thousand workers. Many businesses in Trang Due Industrial Park also continuously announce labor recruitment.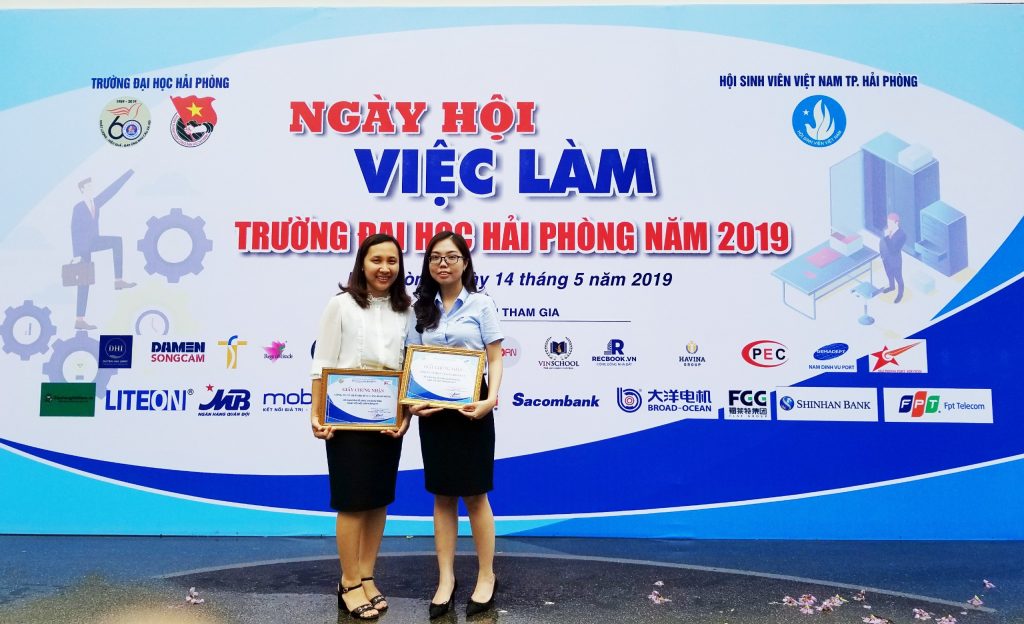 In a meeting to discuss and talk with businesses operating in industrial zones and economic zones in the city of Hai Phong Economic Zone Management Board held on April 25, 2019, some investors participated in the meeting. The projections also reflect difficulties in recruitment.
Concerning this issue, Mr. Nguyen Van Luan, Head of Labor Management Division of Hai Phong Economic Zone Management Board said that enterprises and investors should have salary, bonus and allowances …; At the same time, we must constantly improve working conditions, working environment and timely support to employees to attract them to stick with the business.
On the other hand, Mr. Nguyen Thanh Phuong, General Director of Sao Do Investment Group Joint Stock Company, the investor of Nam Dinh Vu Industrial Zone commented: "From the perspective of the investor of the industrial park, the current attraction of FDI enterprises poured capital to open factories not only with infrastructure, utilities and services; with support in researching, carrying out investment procedures, plant construction process but also helping them solve the post-investment problems. In particular, the issue of labor recruitment is very important, because the current rate of demand growth is much faster for the city's labor force supply.
Recruitment support for secondary investors
In order to support secondary investors, many industrial park infrastructure investors have actively recruited information and advice on policies for employees to attract human resources on behalf of investors. High quality manpower.
Investors also work with a number of universities to organize job fair programs to connect directly with employers and students who are about to graduate. On May 14th, Red Star Group joined forces with Hai Phong University to deploy labor support activities for investors in the program "Job Fair 2019". The group has also supported a number of standard booths for secondary investors in its Nam Dinh Vu Industrial Park.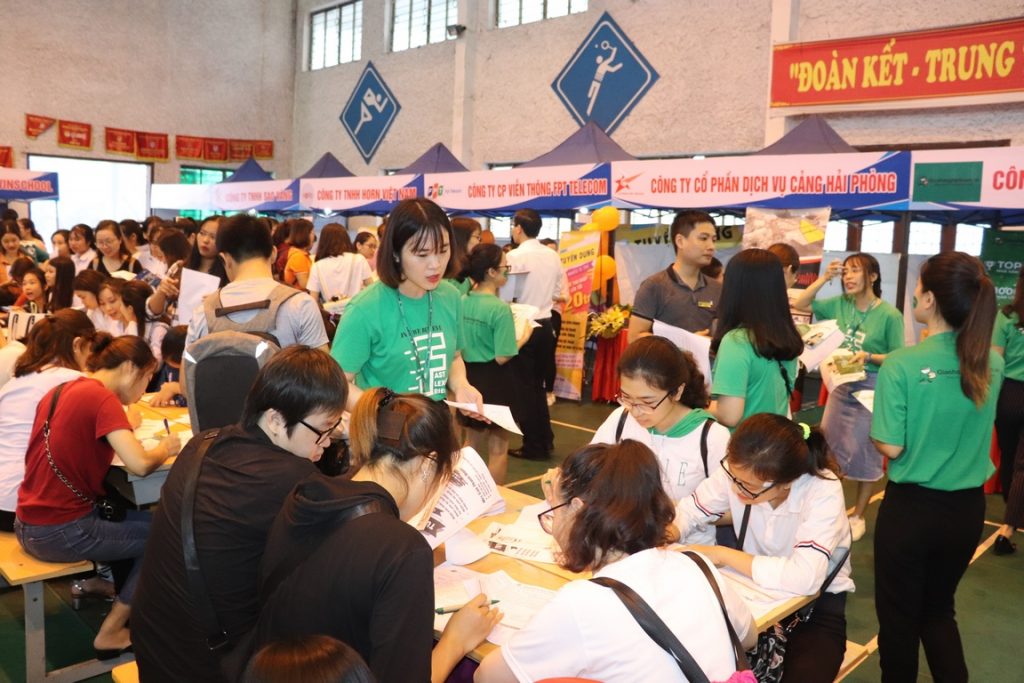 It is known that this program has 25 units, businesses inside and outside the city of Hai Phong participating. In particular, the number of students at the end of Hai Phong University and universities and colleges in the city is very large – about 2,000 people.
By exchanging and getting information from students at the "Job Fair 2019", businesses initially selected a number of documents that are suitable for recruitment needs to conduct screening and interviews for those next round.
According to the assessment of Hai Phong Economic Zone Management Board, these events will be a useful bridge between workers and businesses; create conditions for investors to recruit human resources to meet job requirements.
In addition to recruiting support, it is known that Sao Do Group has set aside a separate land fund for housing construction for workers of Nam Dinh Vu Industrial Park and is currently planning to coordinate with the Vietnam General Confederation of Labor to under construction.