Nam Dinh Vu Port not only stands out with the most favorable position, large scale but also because of the capacity to receive the largest ship in Dinh Vu area – the size of ships up to 40,000 DWT. The whole project has a scale of 7 ports on a total area of 65 hectares, a wharf length of 1.5 km, a total investment of up to VND 6,000 billion, a capacity of nearly 2 million TEUs and 3 million tons.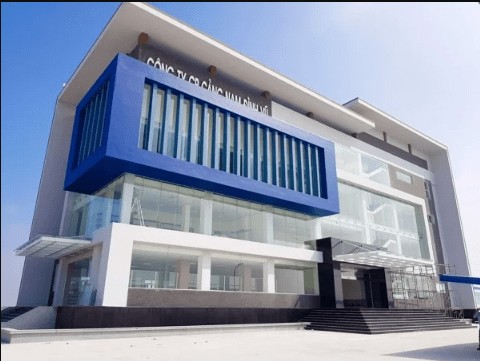 After more than 1 year of effective operation with modern equipment, dynamic and professional staff, in order to meet the needs of personnel in the coming period, we continue to search for qualified talents. competency and quality in the following positions:
I / RECRUITMENT LOCATION:
1. Market manager of 01 person
2. Marketing staff / CS 01 people
3. Legal staff 01 person
4. In charge of Security, Safety – Environment, 01 Port
5. Port operator 06 people
6. Electrician cranes, forklifts 02 people
7. 01 QC crane driver
II / TIME LIMIT AND HOW TO SUBMIT DOSSIERS
Candidates send CV by email: tuyendung@namdinhvuport.com.vn or submit a job application directly to Human Resources Department – Level 2 – Nam Dinh Vu Port Joint Stock Company – Nam Dinh Vu Industrial Park (Zone 1) , Lot CA1, Phường Đông Hải 2, Hai An District, Hai Phong City. Tel: 0225. 3266468 – Ext: 158
Sample "LY LICH UNG VIEN" download at website: namhaiport.com.vn
For more information, please visit website: namhaiport.com.vn or www.gemadept.com.vn.
DOSSIERS OF SUBMISSION: From April 24, 2019 to May 8, 2019