PolyFill Joint Stock Company is located at Lot CN1-01 of Nam Dinh Vu Industrial Zone (zone 1), Dong Hai 2 ward, Hai An district, Ho Chi Minh City. Hai Phong specializes in producing additives and color masterbatches for the leading plastic industry of Vietnam and Asia.
To meet the needs of expanding production, our company is in need of recruiting additional the following positions, working at Factory – Lot CN1 – 01 of Nam Dinh Vu Industrial Park (Zone 1), Dong Hai Ward 2, Hai An district, City. Hai Phong: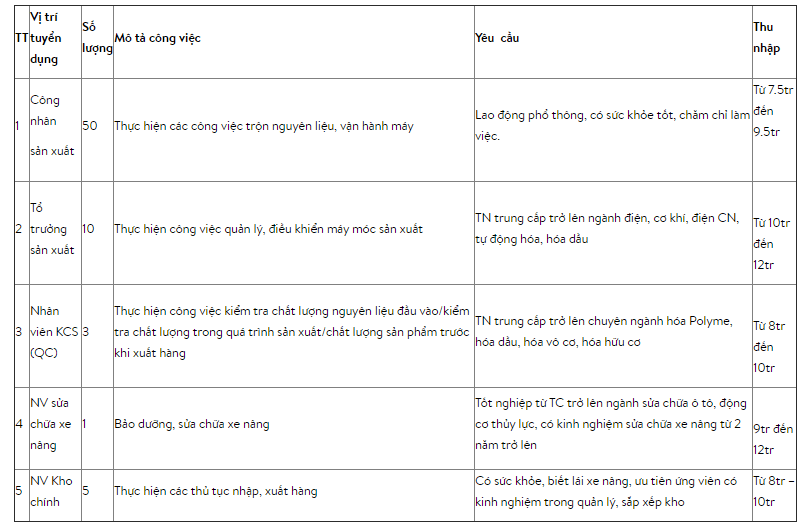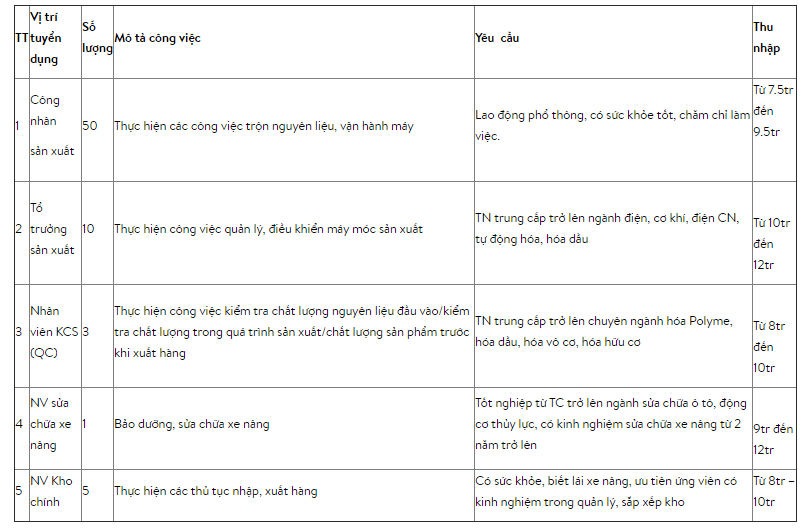 Right
Competitive salary, according to capacity
Shift 3, Professional allowance, Petrol allowance
Allowance for responsibilities, Bonus for diligence
Supported 1 meal shift,
Free arrangement at the Company or free shuttle.
Good welfare regime.
To participate in social insurance, health insurance and unemployment insurance under the current Law.
Wage salary in 13.
Contact to apply:
Contact Department of HCNS Company: Ms Huong: 02258831971 or 09150225895
Email vuthihuong@europlast.com.vn
Zalo: 0915225895
FB: Tuyendung.polyfill
The application includes: Job application, Health certificate, 2 portrait photos 4×6, Curriculum vitae certified by the local, copy of ID card, copy of household registration book (Accept photo profile, when accepted, will supplement the following documents)