Based on the votes sent by the Group's employees;
Based on the criteria given, the Organizing Committee summed up the results and announced the voting rate of 12 specific works as follows: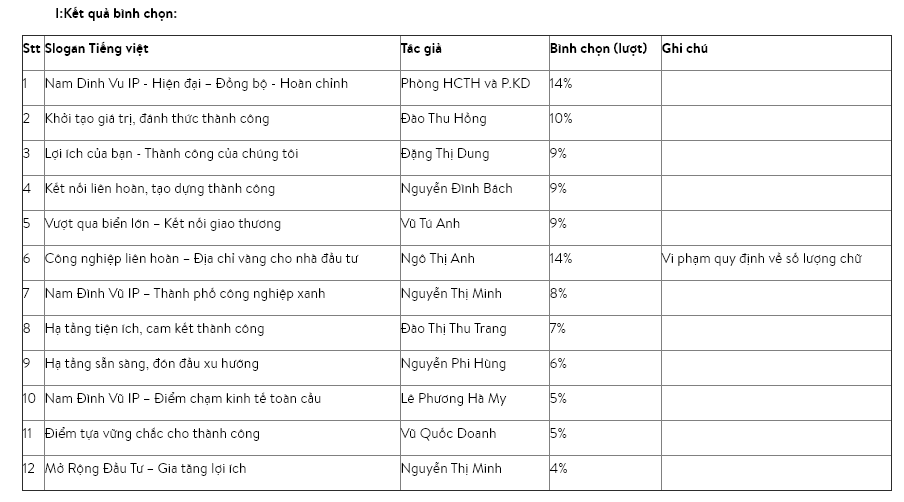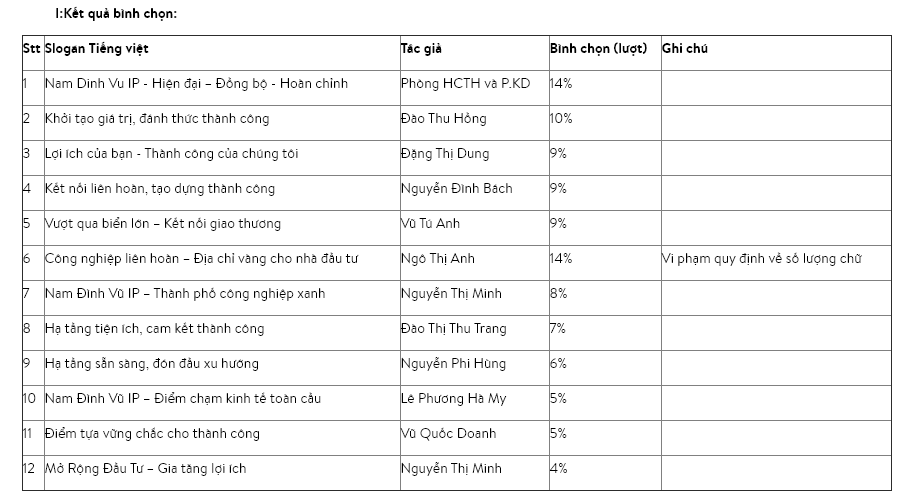 Thus, the following works will be selected for the presentation round:
Nam Dinh Vu IP – Modern – Synchronous – Complete
Initialize value, awaken success
Your benefits – Our success
Uninterrupted connection, create success
Crossing the big sea – Connecting trade
Particularly, the work "Continuous industry – Gold address for investors", although containing meaningful messages and high vote rates, due to the violation of the regulations on the number of words (more than 10 words), BTC unanimously awarding prizes worth VND 1,000,000.
II: Results of the presentation round: 14:00 on August 1, 2018.
At 13h30 on 01/08/2018, the authors whose works entered the standard presentation round showed, presented and protected the content of the selected slogan before the contest organizer and all employees. Ban belongs to the Red Star Corporation.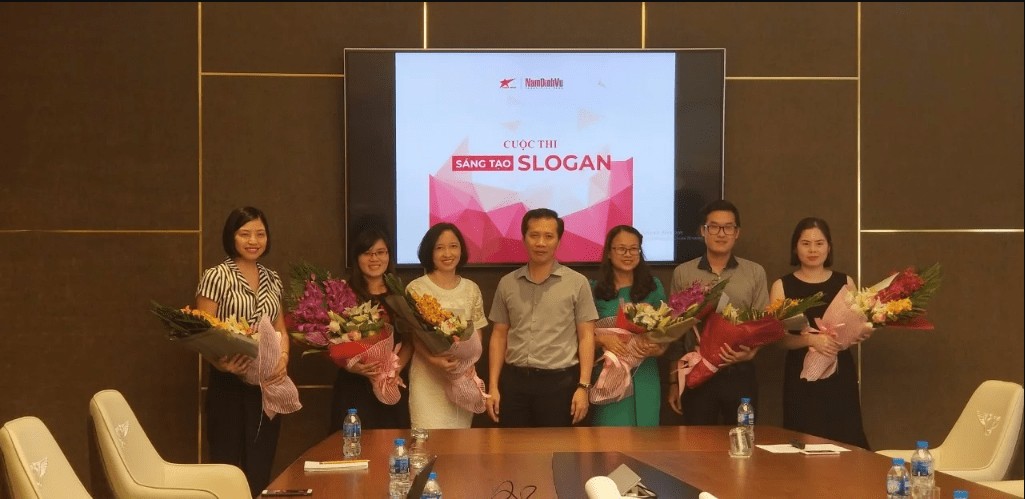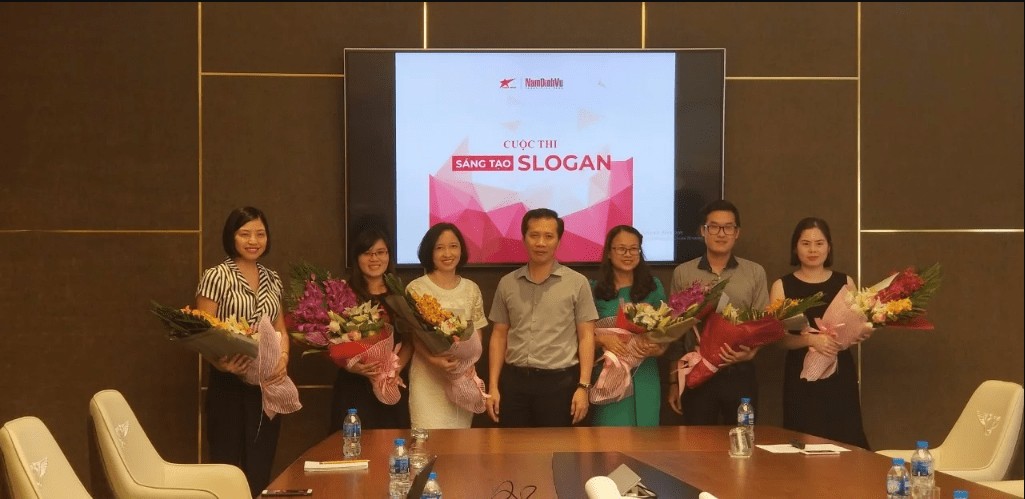 The organizers appreciate the protection of the authors, but have not agreed to choose the most excellent products to award special prizes. The management of the group will continue to consider the option and will have an official answer to all concerned individuals in the shortest time.