In recent years, Vietnam has always been among the top countries with "terrible" FDI sources globally. With the advantages of nature, environment, and labor resources, it is not difficult to understand that Vietnam has always strongly attracted foreign investors such as the US, Japan, Korea, etc. And in the "war" FDI in Vietnam, Hai Phong is considered the brightest "star," leading the country to attract FDI capital. The following article, Nam Dinh Vu will tell more about the outstanding achievements and difficulties that Hai Phong will face in the future.
1. Outstanding Achievements
According to the Ministry of Planning and Investment, in 2021, Hai Phong will be the leading locality in the country in attracting foreign direct investment (FDI). Specifically, in 2021, Hai Phong ranked first with a total FDI capital of 5,149 billion USD, a remarkable increase compared to the same period last year (up 3.4 times). The group with the largest FDI source in Hai Phong is LG Group, with a total adjusted capital of 2.15 billion USD.
From Jan to Aug 2021, many investment projects in Hai Phong increased their capital value, such as Hitron Technologies' industrial park project, pouring an additional 33.8 million USD, and Ohsung Vina's Trang Due Industrial Park raised capital of $19 million. As of December 31, 2021, Hai Phong has about 420 industrial park projects with a total worth of $19,135 billion invested by foreign countries.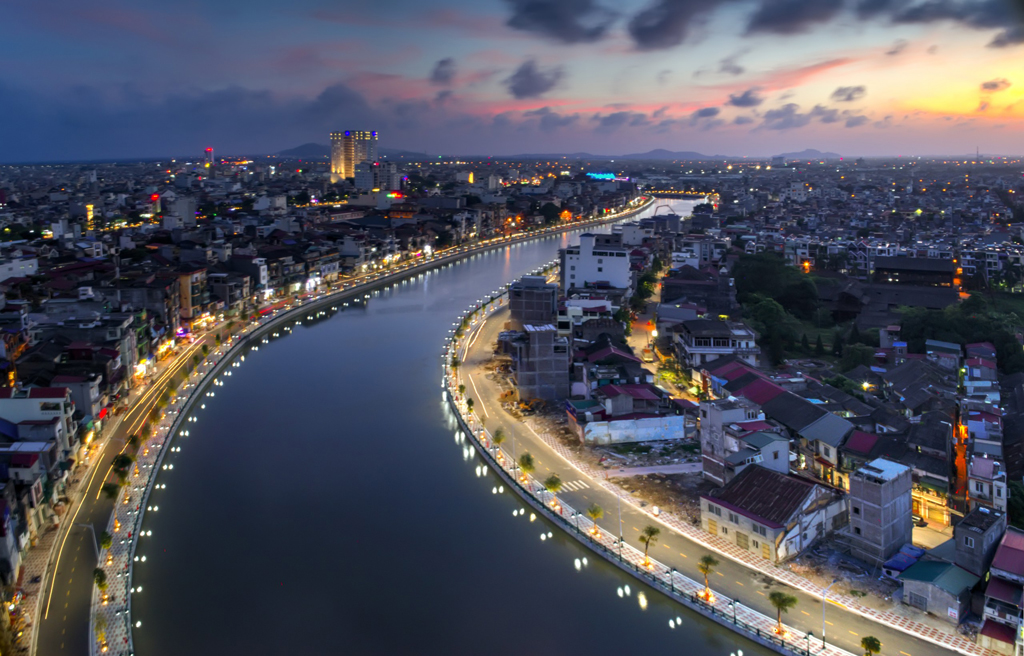 Moreover, entering 2022, when the epidemic situation is still ongoing, it is impossible to stop FDI inflows from continuing to pour into Hai Phong. According to the latest report, in the first two months of 2022, Hai Phong has attracted a "huge" capital of up to 305 million USD. And in just the first month, Hai Phong has drawn $35 million from a Chinese investment group. Hai Phong Economic Zone Management Board said that in 2022 Hai Phong will strive to attract investment from 2.5 to 3 billion USD.
Economic experts predict that, with the current favorable situation, Hai Phong can continue to maintain its leading position and, at the same time, will exceed the set amount of FDI capital.
2. Hai Phong solves complex problems to attract sustainable investment
Recently, at the conference to implement the Resolution of the City Party Committee, Mr. Tran Luu Quang – Secretary of the Hai Phong City Party Committee, said that, along with the advantages it has in attracting FDI, Hai Phong would also face challenges. Hai Phong will have to face two key issues and two challenges and complex problems to attract sustainable FDI.
Developing infrastructure systems and quality incentives
Regarding the problem of infrastructure development; implementing Resolution No. 45 dated January 24, 2019, of the Politburo on the construction and development of Hai Phong city by 2030; constructing and developing Hai Phong will become a dynamic development force in the Northern region and the whole country; modern and synchronous transport infrastructure with convenient domestic and international connections by road, rail, sea, and air; logistics service center. That is both a motivation and a complex problem for Hai Phong.
To comply with the Resolution and meet the actual situation to attract FDI, Hai Phong is concentrating all resources on doing this. Specifically, according to the proposed plan, Hai Phong has been encouraging investment in the development of transport infrastructure, marine economy, industrial parks, etc., in various forms such as BT, PPP, and BOT. In addition, they are encouraging the implementation of synchronous construction of trade infrastructure of four groups: import and export infrastructure, wholesale infrastructure, retail infrastructure, and trade show convention center.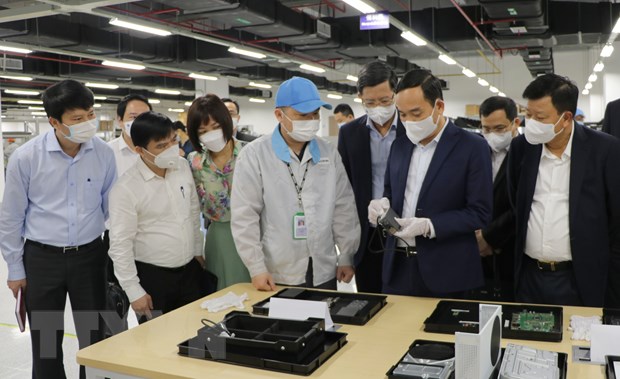 Find solutions to attract and create quality human resources
At the same time, at this meeting, the Secretary of the Hai Phong City Party Committee also emphasized the problem of the lack of quality labor resources. Because according to the actual situation, with the number of workers in Hai Phong, it is not possible to meet the needs of industrial zones and economic zones. Therefore, recruiting workers in foreign provinces such as Quang Ninh, Thai Binh, and Hai Duong is a must. necessary power. However, in the neighboring provinces, there are industrial parks, so attracting laborers to work in Hai Phong is not an easy problem.
Currently, it is estimated that Hai Phong lacks more than 50,000 workers in industrial parks, especially in textile and footwear industrial zones. It is forecasted that by 2025, the number of labor shortages will increase many times, about 200,000 employees and by 2030, this number will be 250,000 employees. The Dinh Vu-Cat Hai economic zone alone needs 22,000 workers.
Faced with that situation, a number of solutions have been proposed to overcome the shortage of human resources:
Implement projects to build social housing and public works to serve the daily needs of employees

Implemented construction procedures for worker housing projects of LG Display Vietnam Hai Phong Co., Ltd., Universal Scientific Industrial Co., Ltd. (USI), Pegatron Vietnam Co., Ltd. and Regina Miracle International Vietnam Co., Ltd.

Maintain links between businesses and key universities, colleges and intermediate schools.