Hai Phong has been evaluated as a hot place for investors, especially for FDI in the North. Having high-quality industrial zones and economic zones is a plus point in investors' eyes.
According to the Management Board of Hai Phong Economic Zone, enterprises have forecasted that the possibility of attracting FDI in 2021 into industrial parks in the city could be about 5 billion USD. In particular, Sao Do Group registered to attract investment in 2021 of 1 billion USD in Nam Dinh Vu Industrial Park; VSIP Hai Phong Co., Ltd. registered to attract investment in 2021 from 1 to 1.5 billion USD (industry 500 million USD, real estate 1 billion USD) in VSIP Hai Phong Industrial Park; Saigon – Hai Phong Industrial Park Joint Stock Company (SHP) registered to attract investment in 2021 of 1 billion USD in Trang Due Industrial Park.
To be ready for new capital flows, Hai Phong is developing 15 more industrial parks with an area of ​​6,200 hectares.
As mentioned above, the average rent of industrial real estate in Hai Phong has reached 96 USD / m2 / lease cycle, which is high in the Northern market. However, "any money of all", the story of high rents is reflecting the higher handover standards. Currently, the high-rented industrial parks in Hai Phong are industrial parks with convenient logistics locations, good infrastructure and many synchronous utilities to serve investors.
According to Mr. Pham Hong Diep, Chairman of Shinec Joint Stock Company, investor and infrastructure trader of Nam Cau Kien eco-industry, the rent of industrial real estate in Hai Phong is only compared to the price of previous years but is calculated on the rate of infrastructure investment, this price increase is natural. Currently, the cost of investment in industrial park infrastructure is being increased due to many increased input costs, especially when developing industrial parks under a new model such as eco-industrial parks.
According to Mr. Nguyen Thanh Phuong, General Director of Sao Do Group, this upward trend reflects the supply and demand issue of the market. However, infrastructure investors must also create and package products of commensurate quality, especially interested in developing a new industrial real estate model.
It is known that currently, the rent in Nam Dinh Vu Industrial Park ranges from 80 to 100 USD / m2 / lease cycle, suitable for each rental area in Nam Dinh Vu Industrial Park. Currently, the progress of leveling and investment phase II of this industrial park is not even time to serve the rental needs of partners.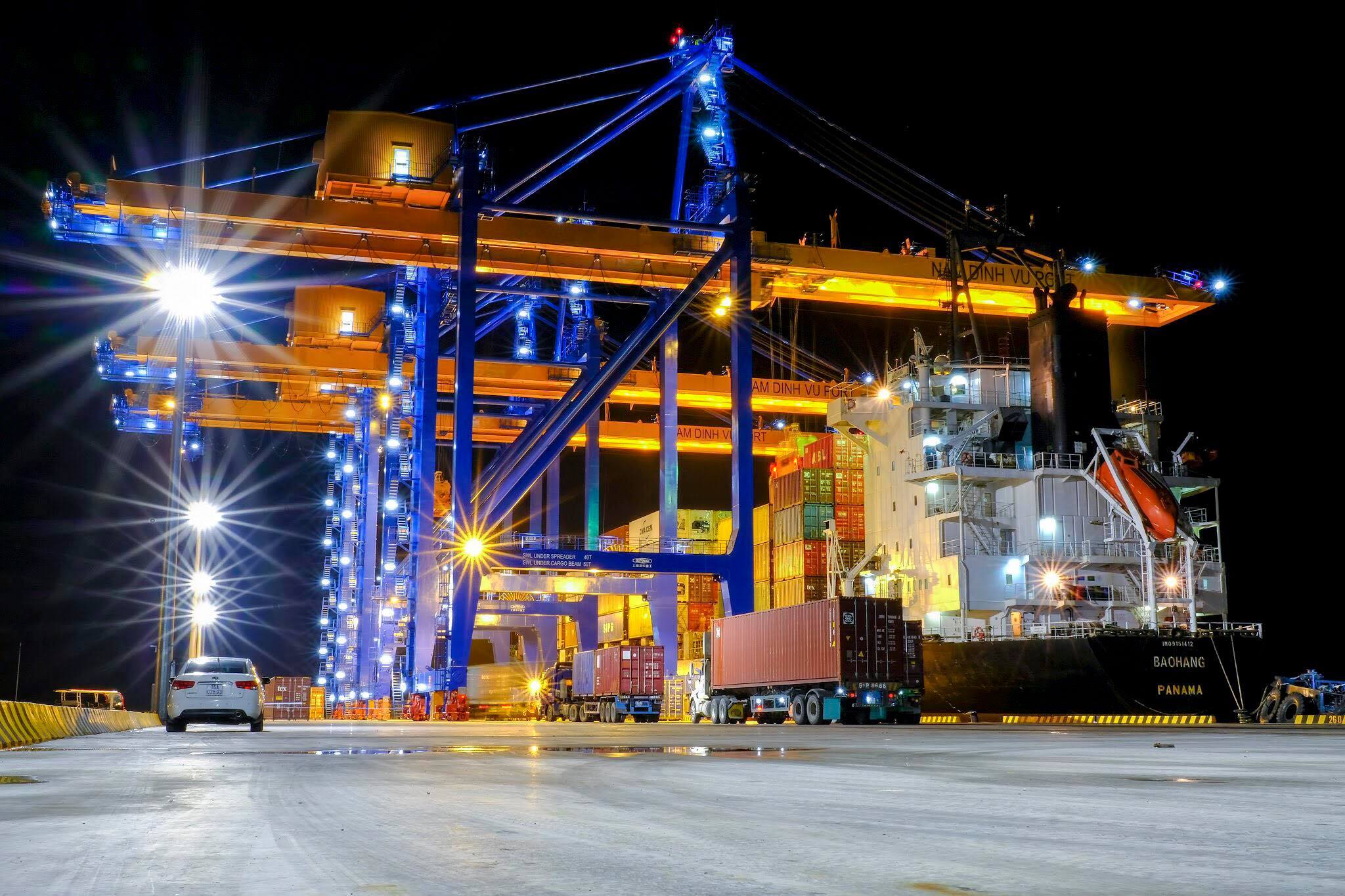 Aiming to build new industrial parks
Mr. Le Trung Kien, Head of the Management Board of Hai Phong Economic Zone, said that Hai Phong's industrial parks and economic zones have contributed about 80% of export turnover and 70% of the industrial production value of the whole city. Hai Phong has attracted 570 investment projects, including more than 400 FDI projects in industrial parks, economic zones, and has employed about 160,000 workers (of which 4,500 are experts, managers and foreign workers).
Regarding the orientation of developing industrial parks and Hai Phong economic zones, Mr. Kien said that Hai Phong has long been aware that the sustainable development of industrial parks towards eco-industrial parks is inevitable, which is a very important point in deciding the competitive advantage in attracting investment and developing a sustainable environment.
"Since Vietnam has not yet implemented eco-industrial parks, the city's leaders have actively contacted the twin cities in Japan to implement a green industrial park development program, including the development of eco-industrial parks. Hai Phong immediately registered to benefit from this project through the Department of Planning and Investment and the United Nations Industrial Development Organization (UNIDO). As a result, DEEP C has been approved by the Ministry of Planning and Investment as one of the pilot industrial parks to implement the eco-industrial park project in the direction of the approach from the global eco-industrial park program," Kien said. 
According to the program from now to 2025, Hai Phong City will continue to develop 15 more industrial parks, attracting an additional 12-15 billion USD. With such an ambitious investment attraction, the development of industrial parks in an ecological model will be one of the most important solutions for Hai Phong to increase its attractiveness to investors.
From the perspective of a consultancy and leasing unit of industrial park real estate, Ms. Nguyen Hong Van, Hanoi Market Director of JLL Vietnam, said that when industrial real estate has developed, the market shape is higher, ready-built factories will become a trend to serve the needs of small and medium-sized investors, especially satellite enterprises of multinational corporations when shifting production. Many investors at the market exploration stage often need to rent factories to start small-scale operations before deciding to invest long-term and expand production with the purchase of land to build their factories.
Grasping this trend, Nam Dinh Vu Industrial Park has been building ready-built factories to serve investors. Recently, on July 15, 2021, Sao Do Group and BW Industrial officially started construction and will provide 61,000 m2 of factories for BW Industrial itself to build and operate in Nam Dinh Vu.