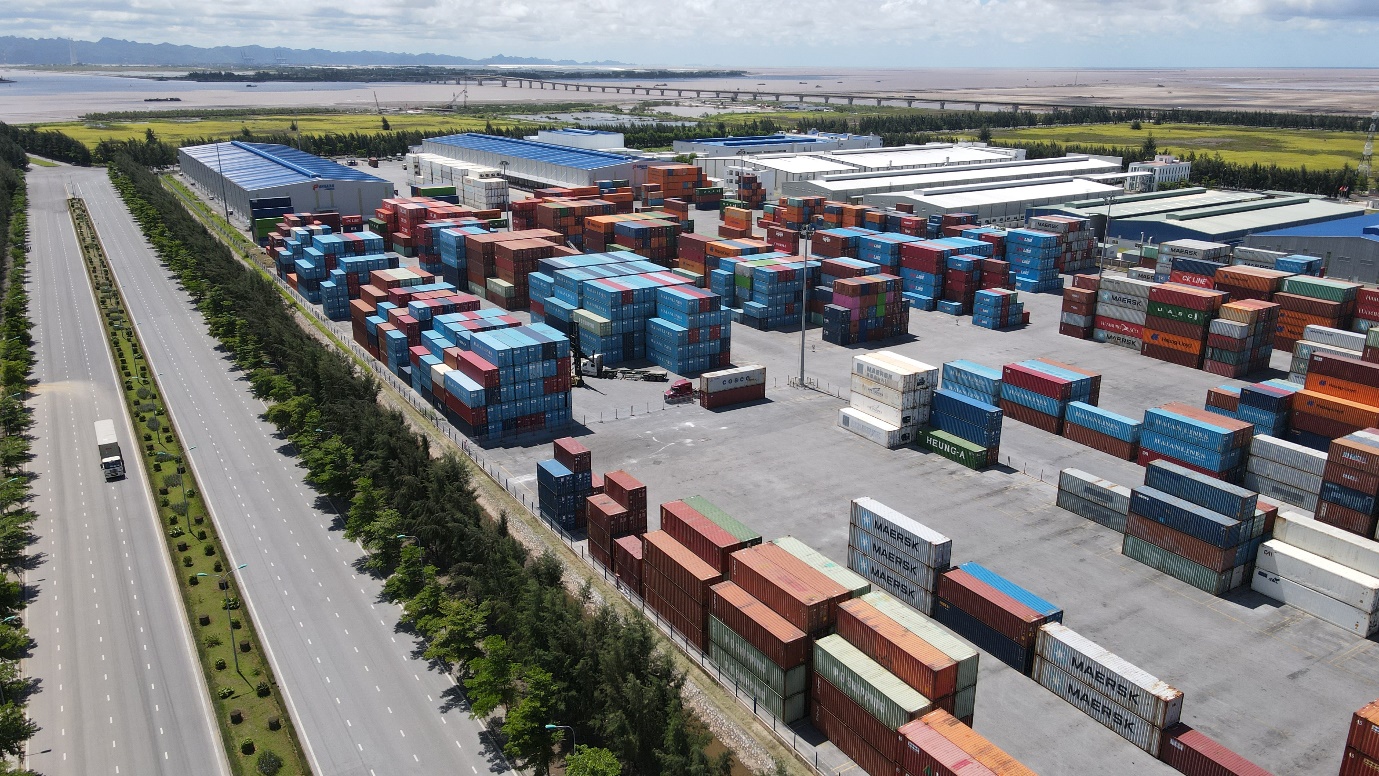 Vietnam's rapid economic growth over the past few decades can be attributed to its robust industrial sector and strategic maritime infrastructure. The establishment of industrial zones across the country, coupled with the development of provinces Industrial Zone (, has played a pivotal role in transforming Vietnam into a key player in the global economy. This article will delve into the significance of industrial zones in Vietnam and highlight the crucial role that Hai Phong Industrial Zone has played in facilitating trade, attracting foreign investment, and driving economic growth in the country.
Industrial Zone in Vietnam
Vietnam Industrial Zones (IZs) are a popular location for international investors. Investors often choose to locate in an industrial zone in Vietnam because the facilities, infrastructure, and logistics are generally regionally competitive. Foreign-invested enterprises may also take use of the IZ's resources, as well as cost reductions and financial incentives. These specialized areas offer numerous advantages to domestic and foreign investors, including streamlined administrative procedures, investment incentives, tax breaks, and a conducive business environment. Industrial zone in Vietnam is typically equipped with modern infrastructure, reliable utilities, and well-developed transportation networks, making them attractive destinations for manufacturing and industrial activities.
Vietnam boasts a wide network of industrial zones, with major concentrations in key regions such as the North, South, and Central parts of the country. These zones accommodate a diverse range of industries, including electronics, textiles, footwear, automotive, and machinery manufacturing. By providing job opportunities, fostering technology transfer, and encouraging export-oriented production, these zones have played a vital role in poverty reduction and the overall development of Vietnam's economy.
Economic Impact and Future Outlook of Vietnam industrial zone
The combined impact of industrial zones and Hai Phong Industrial Zone on Vietnam's economy has been substantial. These key components have attracted significant foreign direct investment (FDI), generating employment opportunities and fostering economic growth. By providing a favorable environment for manufacturing and trade, they have also contributed to the country's export-oriented development strategy.
Vietnam has maintained a remarkable economic growth rate for many consecutive years, achieving one of the highest growth rates in the Southeast Asian region and become one of the leading exporting countries and has attracted strong foreign direct investment. Notably, industries such as textiles, electronics, and agriculture have achieved great successes. Every achievement in these industries provides a strong foundation to develop high-tech industries.Vietnam has established numerous industrial zones and economic zones in almost all regions of the country, attracting investment and creating employment opportunities for the workforce.
Looking ahead, Vietnam plans to further enhance its industrial infrastructure and logistics capabilities to maintain its competitive edge. The government has been actively promoting the development of additional industrial zones and investing in upgrading transport infrastructure, including road networks, railways, and ports, to accommodate the growing demand for trade.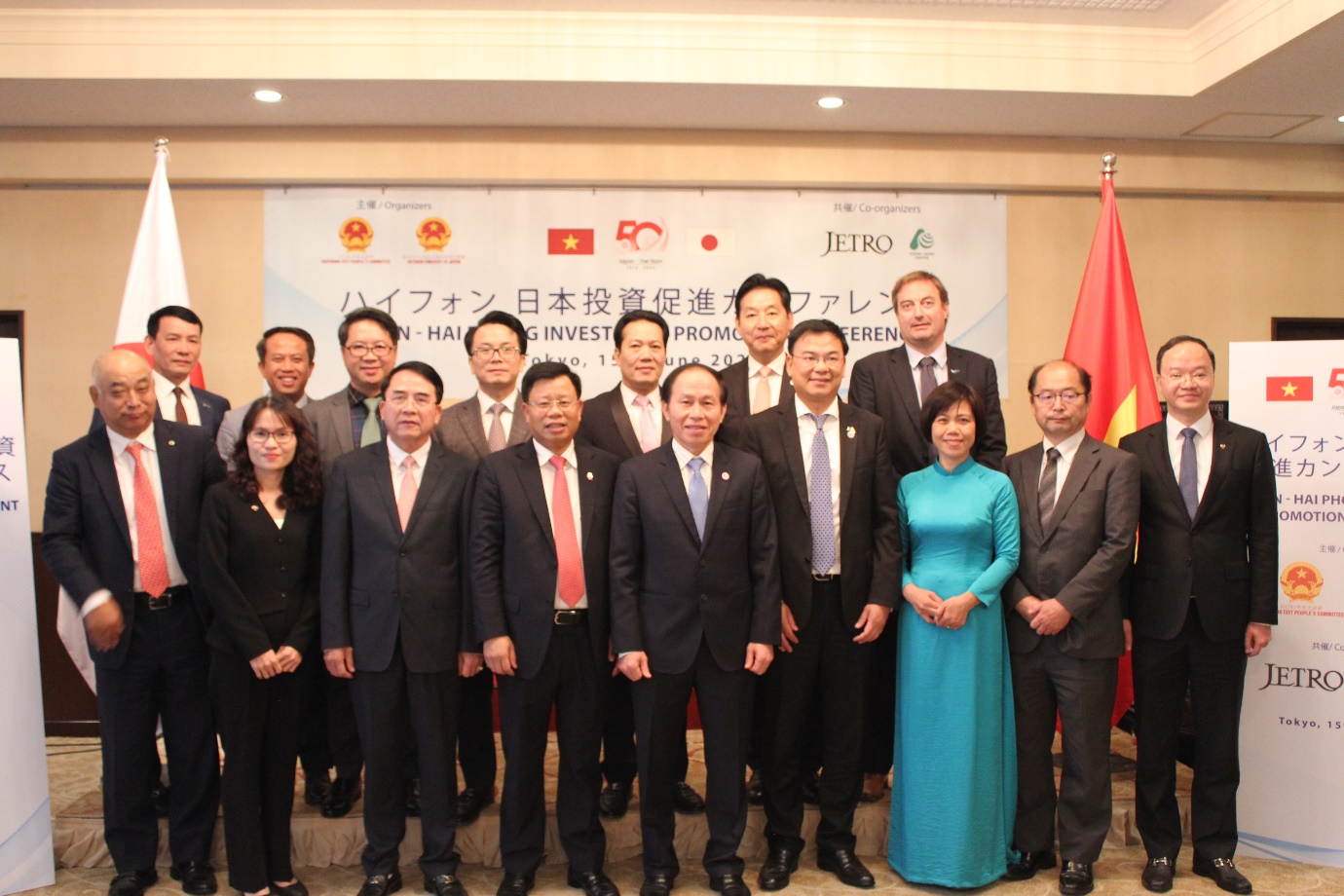 Hai Phong is a bright spot in Vietnam's active efforts to attract foreign direct investment (FDI)
Hai Phong Industrial Zone: Leading the industry
Hai Phong city, situated in the northern part of Vietnam, is the country's largest and most crucial port city of Vietnam. It serves as a vital gateway for international trade, connecting Vietnam to major global markets. The port's strategic location and excellent connectivity to key industrial zones have made it an indispensable hub for import and export activities.
Hai Phong city is trying to strongly develop industry in the modern, in a smart and sustainable direction, in order to realise the goal of becoming a leading city in the country in the cause of industrialisation and modernization. in addition to investing in expanding the connected transport system and infrastructure close to industrial parks, industrial clusters and ports; as well as the development orientation of concentrated industrial zones and clusters. The city has a field of administrative reform and investment promotion has paid special attention to attracting domestic and foreign investors.
Hai Phong city, also known as port city, the city famous port's significance in facilitating foreign trade cannot be overstated. It has established direct shipping routes to various destinations worldwide, promoting Vietnam's exports and attracting foreign direct investment. Hai Phong Port's efficiency in handling cargo has contributed to reduced shipping costs, faster turnaround times, and improved supply chain management, making Vietnam an attractive destination for businesses seeking to expand their operations.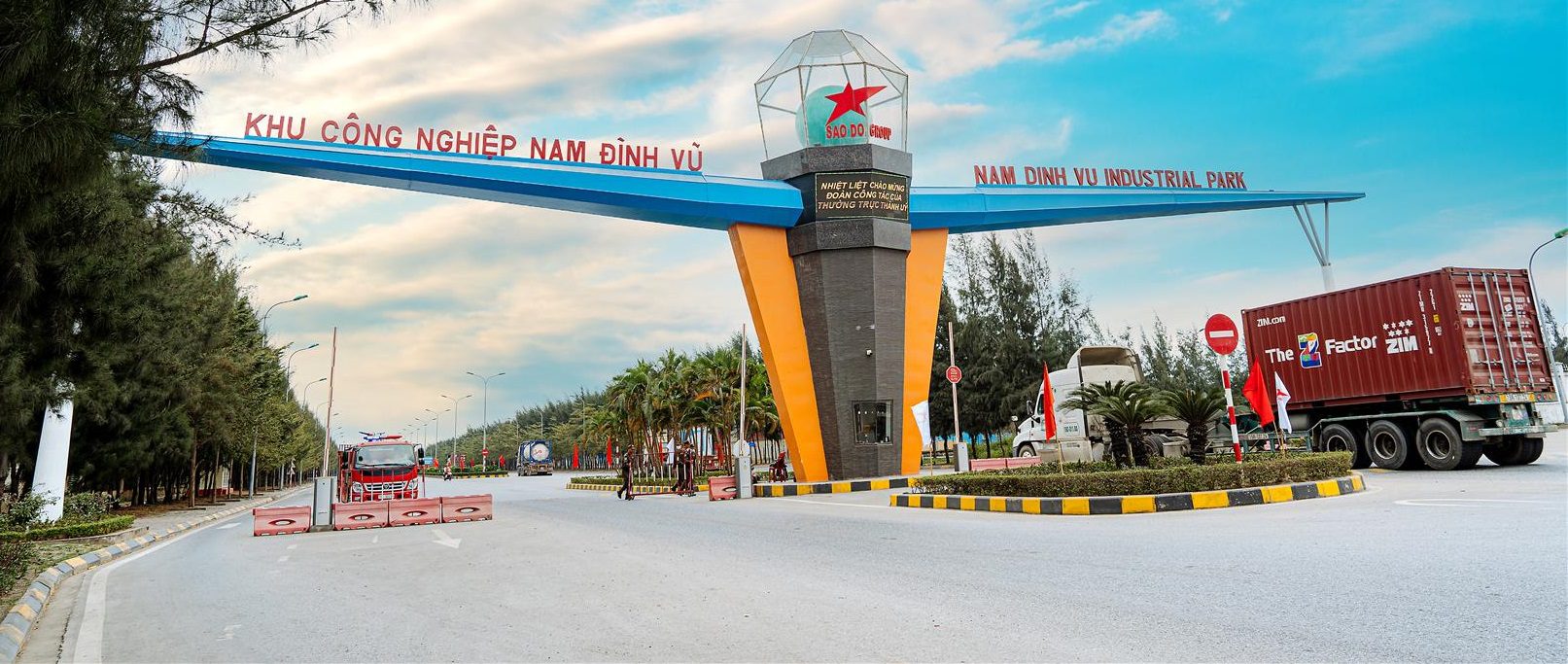 Nam Dinh Vu industrial Park, one of the outstanding industrial parks in Hai Phong (Source :Saodogroup)
In 2022, Hai Phong ranked 4th nationwide in terms of total registered foreign direct investment (FDI) with 1.96 billion USD and ranked 3rd out of 63 provinces in the Provincial Competitiveness Index (PCI). As of the end of March 2023, the city attracted a total of 860 ongoing investment projects with a registered capital of 24.6 billion USD. As of the current moment, Hai Phong has one economic zone called Dinh Vu – Cat Hai, covering an area of 22,540 hectares, and 14 industrial parks that are currently in operation. These industrial parks have a total area of over 6,000 hectares, including 9 industrial parks located within the economic zone and 5 industrial parks located outside the economic zone. Among them, there are prominent industrial parks with large areas and vast land reserves, possessing top competitive advantages when integrated into the logistics value chain, such as Nam Dinh Vu Industrial Park (1,329 hectares).
Conclusion
The industrial zone in Vietnam and the role of Hai Phong Industrial zone have played a pivotal role in transforming Vietnam into a dynamic and rapidly growing economy. By providing an attractive environment for manufacturing and trade, these components have attracted foreign direct investment, stimulated job creation, and fueled export-oriented growth. The continued development and integration of industrial zones and maritime infrastructure will be crucial for Vietnam's sustainable economic development and its position as a major player in the global economy.
Tag: Vietnam industrial zone, Hai Phong, industrial zone in Vietnam