Situation and demand for investment in industrial land in Hai Phong
In the first 3 months of 2023, the investment attraction situation did not record positive data. Total newly registered capital, adjusted and contributed capital to buy shares, buying contributed capital of foreign investors activities as of March 20, 2023 reached nearly USD 5.45 billion, equaling 61.2% compared to the same period last year (Data from Foreign Investment Department – Ministry of Planning and Investment). However, Hai Phong continues to be in the top of the country in terms of investment attraction. Accordingly, as of March 22, Hai Phong attracted 385.08 million USD in FDI capital (including newly granted capital and adjusted capital increase), equaling 78.89% over the same period in 2022, reaching 17.91 % of annual plan.
Up to now, there are 468 FDI projects in Hai Phong's industrial parks and economic zones with a capital of over 23.3 billion USD; 202 DDI projects (invested projects with domestic capital) with a total capital of over 296,590 billion VND, equivalent to 12.9 billion USD.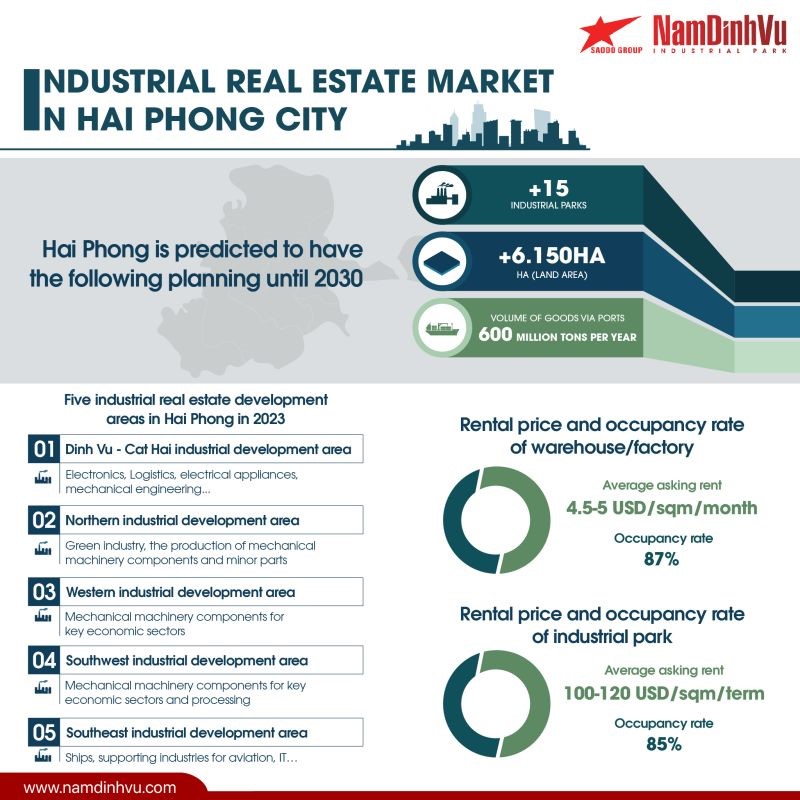 In recent years, Hai Phong has continuously reached the top of the localities attracting the highest investment in the country, becoming a "red address" for leasing industrial land that has received attention from FDI and DDI enterprises. To explain this development, the following reasons can be mentioned:
Hai Phong is a port city with a long-standing industrial foundation, possessing many competitive advantages compared to other provinces in the region.
Convenient traffic connection: connecting all 5 types and modes of transport
Availability of land possessing infrastructure to attract investment
Although the average rental price per rental period has increased by more than 100 USD/m2, this is still a competitive price in the Vietnamese market.
Being a major city, prestigous destination, especially in recent years. The state management system in Hai Phong has improved and innovated to "open the door" to welcome Hai Phong industrial land investment projects. Along with administrative reform efforts, the city has also continuously taken synchronous solutions to improve the local competitiveness index (PCI).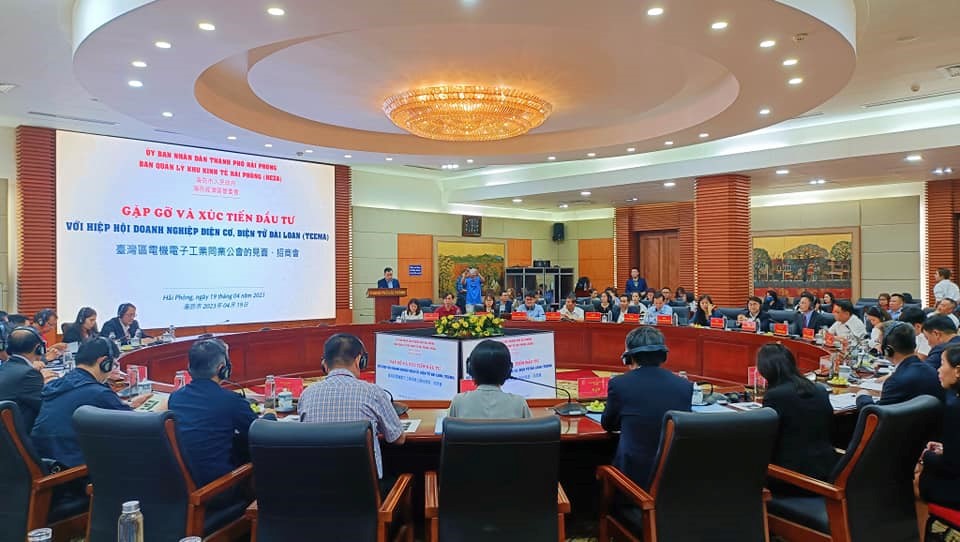 Direction to expand and improve the quality of industrial land in Hai Phong
Hai Phong currently has 14 IPs that are implementing investment, construction and infrastructure business activities with a total area of 6,080 hectares (9 IPs located in Dinh Vu – Cat Hai economic zone and 5 industrial zones outside of the economic zone).
In order to achieve the goal of attracting USD 12-15 billion in FDI in the period of 2020 – 2025, the city is accelerating the expansion and development of new industrial zones to prepare Hai Phong industrial land for investors. In the period of 2021 – 2025, the port city is implementing the construction of 15 new industrial zones with an area of ​​over 6,100 hectares.
In addition to the plan to expand the supply for the Hai Phong industrial land market, the city also drastically implemented solutions to improve the quality of Hai Phong industrial land investment including:
Accelerating administrative reform
Invest in building social housing along with public utilities to attract labor
High focus on training and education
Identify substantive and competitive investment portfolios
Promote digital transformation infrastructure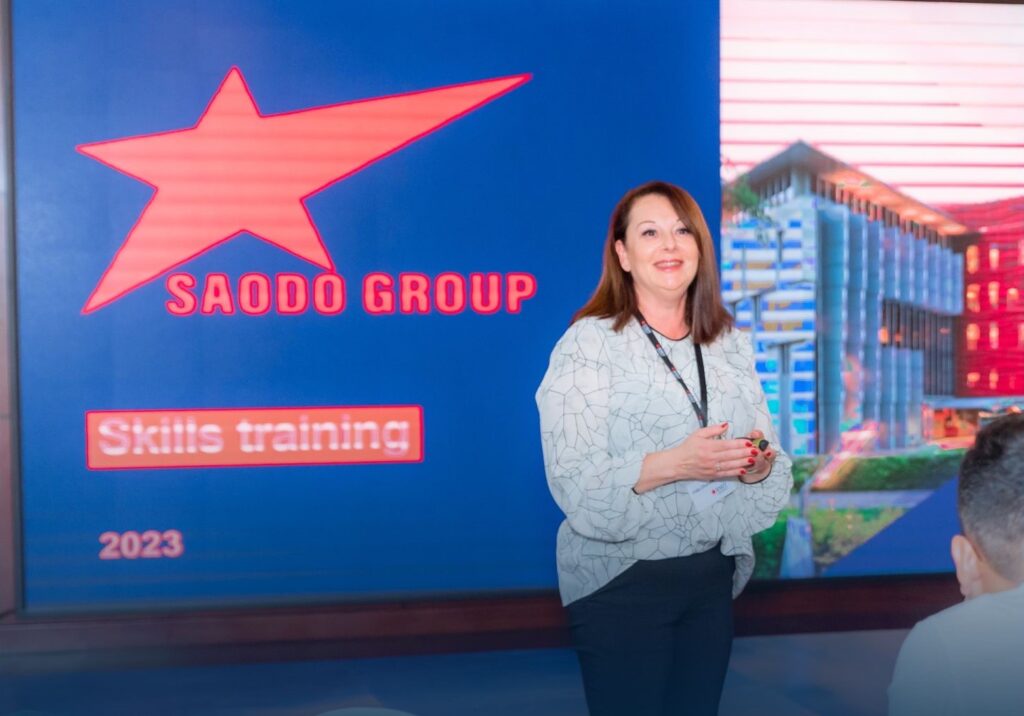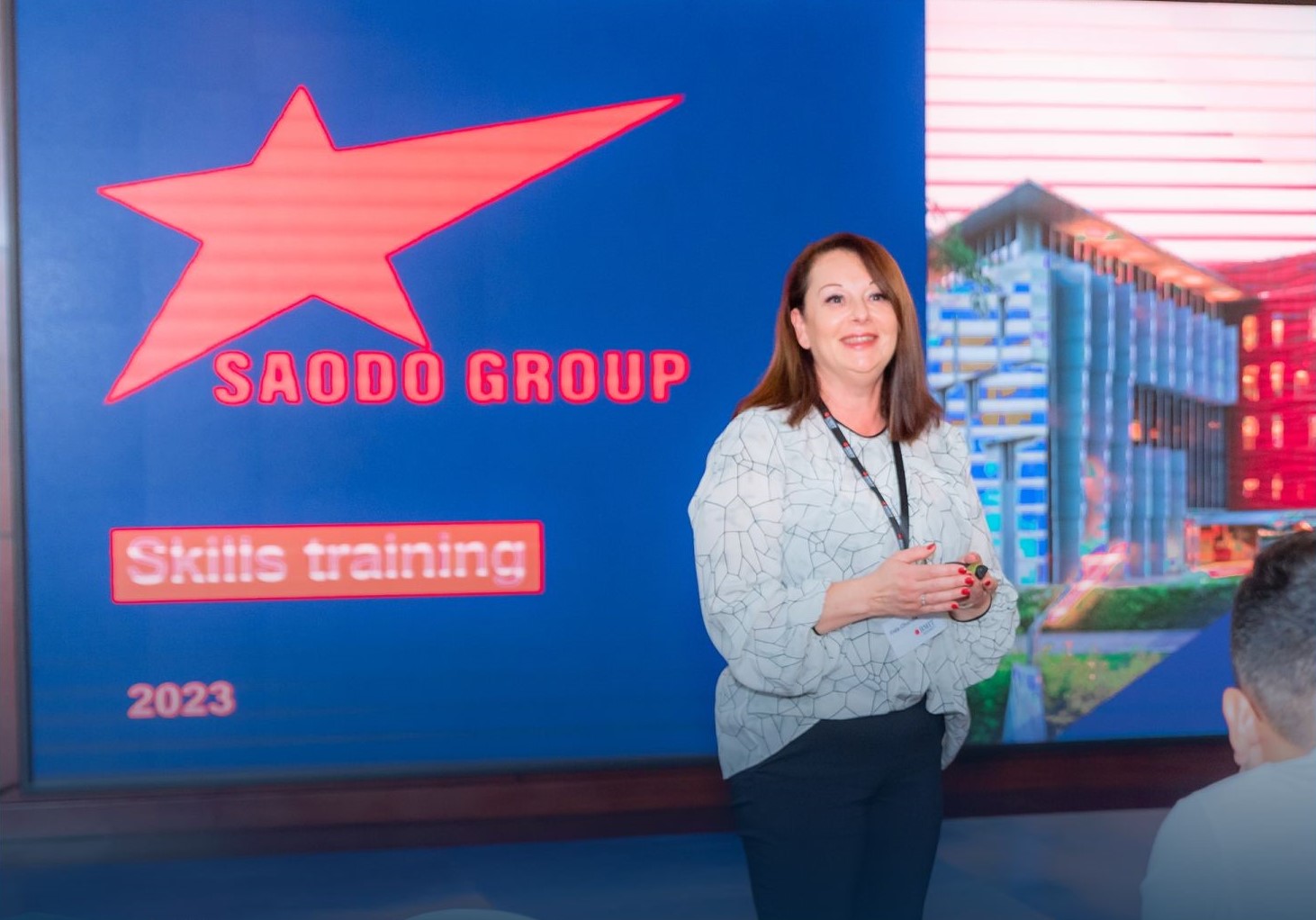 In addition, on the VNA in April 2023, Mr. Le Trung Kien – Head of the Economic Zone Authority shared: The Management Board is focusing on improving the quality of investment promotion, actively promoting and attracting selective investment, filtering according to the development orientation of the three economic pillars identified in the Resolution of the 16th Party Congress of Hai Phong city which are high-tech industry, seaport-logistics, tourism-trade; focusing on investment promotion with countries and territories that are important partners such as Japan, South Korea, China… attracting large and high-tech projects that play a leading role and make great contributions to the city, in which, attracting FDI in four major orientations are quality, efficiency, sustainable development, commitment to technology transfer and highly skilled labor. Along with that is the development of specialized industrial parks with linkages according to production chains and supply support chains.
Nam Dinh Vu Industrial Park – Hai Phong industrial land for rent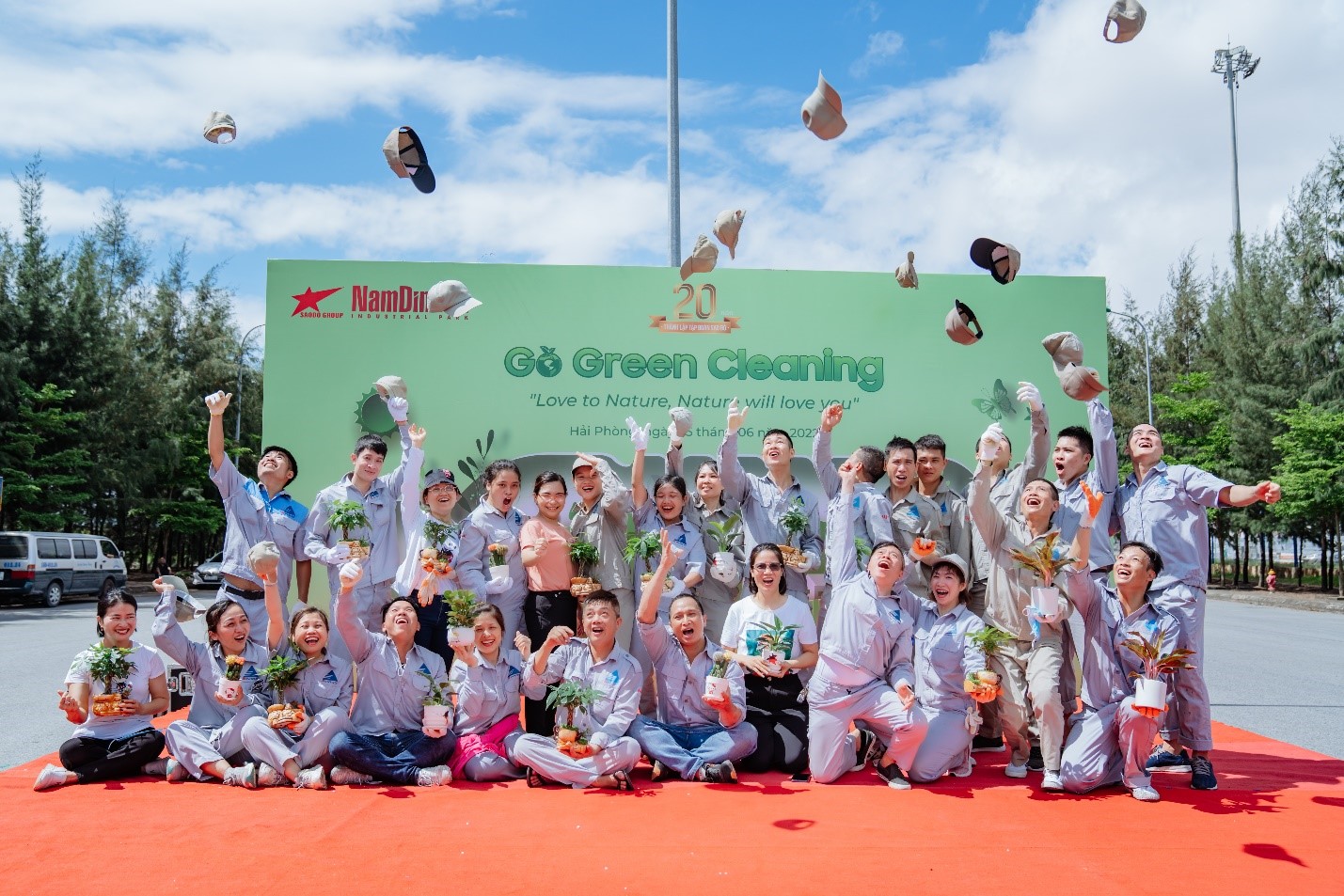 As the industrial park with the largest area in Hai Phong: 1,329ha, Nam Dinh Vu Industrial Park is currently one of the few projects being opened for sale and available for handover. Phase 1 (329ha) is 100% filled, Phase 2 (960ha) is continuously expanding and deploying infrastructure.
In 2022, Nam Dinh Vu won two award categories: "Typical Industrial Park" and "IZ with synchronous industrial and logistics infrastructure" of Vietnam. This is a prominent project in attracting investment in industrial land in Hai Phong by converging many factors:
Prime location: Located in the center of Dinh Vu Cat Hai EZ and owns a strategic advantage in connecting the Northern Logistics chain
Convenient connection, owning 5 types of traffic
Owning internal seaport: Nam Dinh Vu Port
Owning a liquid cargo port
Planned with 4 functional subdivisions that complement each other
Strong commitment from the Investor: Sao Do Group. Here, investors enjoy the benefits of the Group's multi-industry ecosystem in key areas of Hai Phong such as seaports and port logistics, construction, petroleum, mineral materials….
Choosing Nam Dinh Vu, businesses are immersed in the green, environmentally friendly atmosphere and able to participate in many meaningful activities towards the community and sustainable development.
Please contact us for the best advice!