Vietnam's logistics and industrial real estate is emerging as one of the most potential areas of the investment market in Vietnam in the midst of the Covid-19 pandemic. Nowadays, most of the economies in the world are more or less affected by the world pandemic. But combined with the heat from the U.S.-China trade war, businesses operating from China tend to shift factories to Southeast Asian countries to avoid the damage from the war. Meanwhile, Vietnam's logistics and industrial real estate are being evaluated as the brightest investment destination in Southeast Asia.
SUMMARY INFORMATION ON LOGISTICS and INDUSTRIAL REAL ESTATE IN VIETNAM
Vietnam has been constantly developing, gradually becoming one of the destinations to attract investors in the manufacturing industry in Southeast Asia. The strong growth of the market is due to Vietnam's orientation in building an export-focused economy; The promotion of the establishment of key industrial and economic zones.
Overview
According to the Index measuring the level of recovery of countries assessed by CBRE based on economic activity, transport, shopping, entertainment, tourism and work; New Zealand, China, Taiwan and Vietnam are leading the way.
CBRE expects that the industrial and real estate markets will recover quickly from the economic downturn caused by the epidemic. The stimulus will come from the development of e-commerce. Investors are very interested in commercial real estate despite the travel restrictions… Besides that, they are also approaching other investment opportunities such as debts, assets with stable revenues, and industrial development land. From there, it helps logistics and industrial real estate grow again.
Other real estate market segments will need more time to adapt to new development trends, including The premises and office buildings which will be restructured to increase flexibility in meeting diverse rental needs from tenants; hotels awaiting the return of the group of tourists in groups; and the retail sector will have to adapt to the strong growth of e-commerce, traditional shopping stores will have fewer visitors, but the amount of spending of customers on one purchase will be higher than before.
According to CBRE's Asia-Pacific Logistics and Industrial Real Estate Market Outlook for 2020, technology companies will continue to lead the demand for the Office Market in the Asia-Pacific region.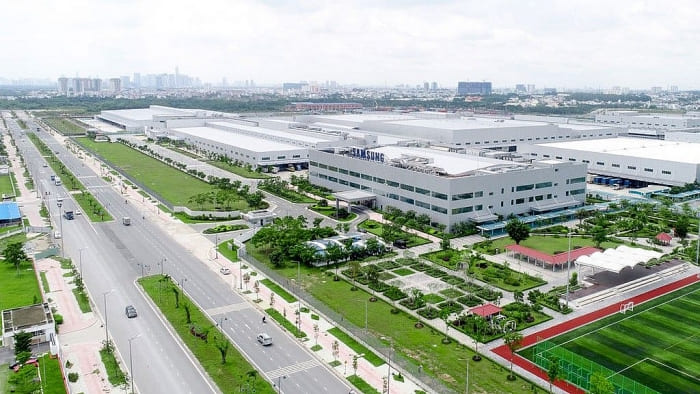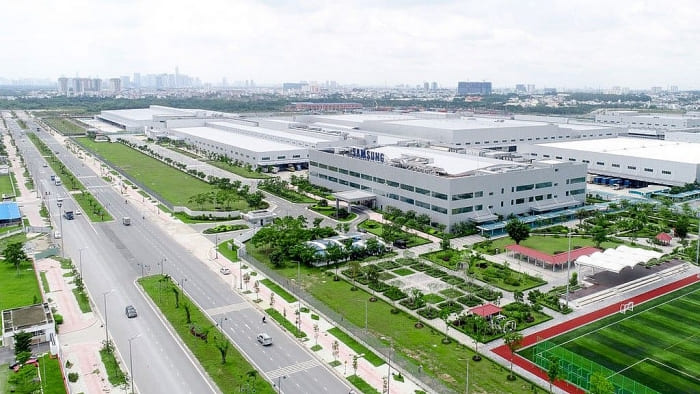 Statistics, figures
In the first half of 2020, industrial parks and economic zones in Vietnam attracted more than 335 foreign-invested projects. In particular, the total newly registered capital and increased reached about 6 billion USD, bringing the total number of accumulated FDI projects by the end of June 2020 to about 9,835 projects with a total registered capital of about 197.8 billion USD; The investment reached about 72.3%. Investors from Japan, Korea, the USA, Germany, Singapore … Expanding manufacturing plants in Vietnam, at the same time, there are also a couple of enterprises moving factories from China to Vietnam to avoid the impact of the US-China trade war.
According to the Vice President of the Vietnam Real Estate Association, the positive results of Vietnam's real estate market can be clearly seen from such results as The real estate sector contributes 0.4 percentage points in economic growth; Total real estate-related revenue is about 11% of the total budget revenue, equivalent to nearly 3% of GDP; The developed real estate market has also led to a series of markets in terms of capital, construction, production of construction materials, furniture, labor growth (the experience of the world shows that for every investment in the development of 1m2 houses, it is necessary to employ around 17-25 workers). Investing $1 in real estate attracts an additional $1.5-2 of social capital (about 200 percent). Tourism real estate is increasingly affirming the important role in the national tourism development strategy.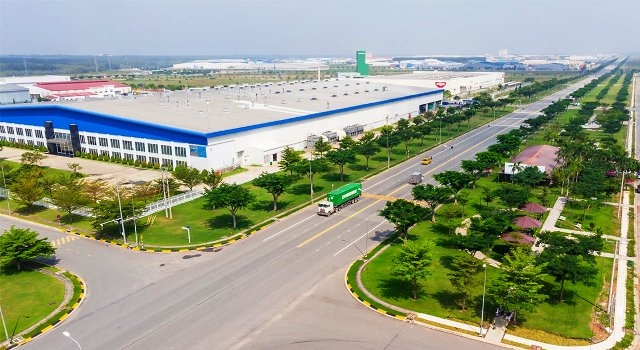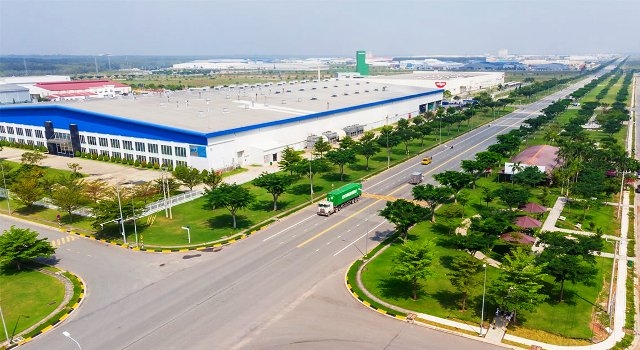 According to Mr. Tran China – Deputy Director – Department of Management of Economic Zones of the Ministry of Planning and Investment, by the end of May 2020, the country has 561 industrial parks including industrial parks in the general planning of construction of economic zones included in the approved plan with a total area of about 201,000 hectares (accounting for 0.6% of the total land area. water). These include: 374 industrial parks have been established with an area of about 114.4 thousand hectares (accounting for 56.9% of the total planned area) and 259 un-established industrial parks with an area of about 86.6 thousand hectares (including 55.8 thousand hectares of 187 industrial parks included in the planning but the entire area has not been established and 30.8 thousand hectares of 72 newly established industrial parks).
IN WHAT AREA SHOULD VIETNAM LOGISTICS & INDUSTRIAL REAL ESTATE INVEST IN?
 Vietnam's Logistics and industrial real estate is receiving waves of FDI from abroad, but investors should study the investment environment in provinces and industrial parks to make decisions on choosing suitable investment destinations. Vietnam currently has 336 industrial parks established with a total area of about 97.8 thousand hectares, of which industrial land reaches an area of nearly 66 thousand hectares. Although Logistics and Industrial real estate in the northern region have the advantages of being adjacent to China, southern Logistics and industrial real estate are more attractive thanks to the attractive investment environment.
Vietnam logistics & industrial real estate in the North
Northern logistics and industrial real estate have strongly developed in Hanoi and other coastal provinces such as Hai Duong, Bac Ninh, Hai Phong, Bac Giang, Vinh Phuc, Hung Yen and so on. The industrial land fund in Hanoi has gradually dried up, and the remaining land is at a fairly high price compared to the common ground. Therefore, when businesses from Japan, Korea, USA, Germany make investments in Vietnam, they are likely to choose destinations as coastal provinces with infrastructure and transportation in accordance with attractive preferential policies and ensuring the supply of workers for businesses. According to statistics from the northern logistics and industrial real estate market, the average asking price for industrial parkland is about 78.3 USD / m2/lease cycle.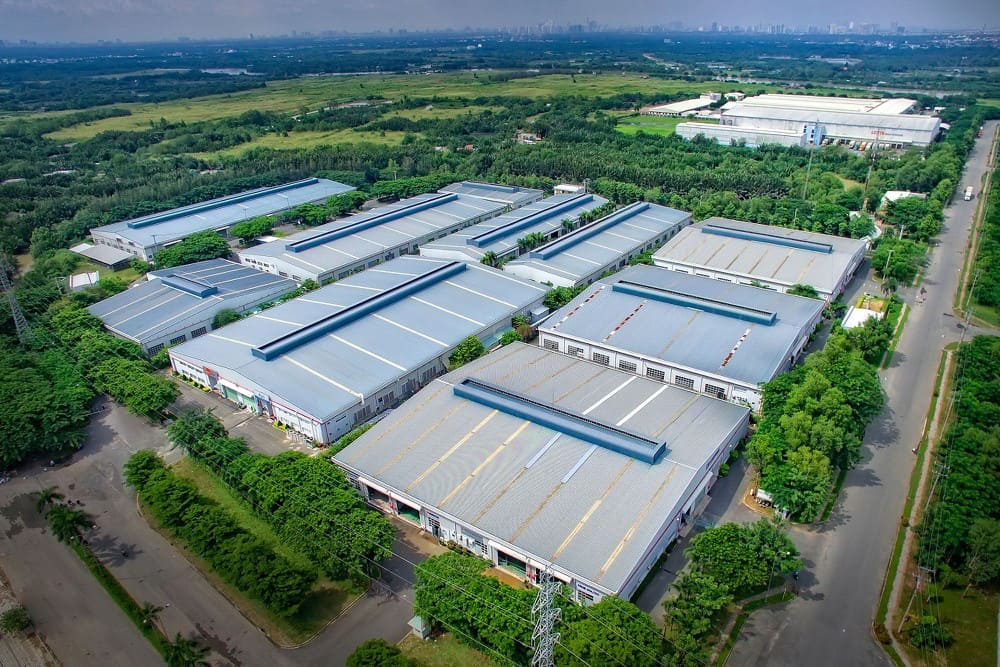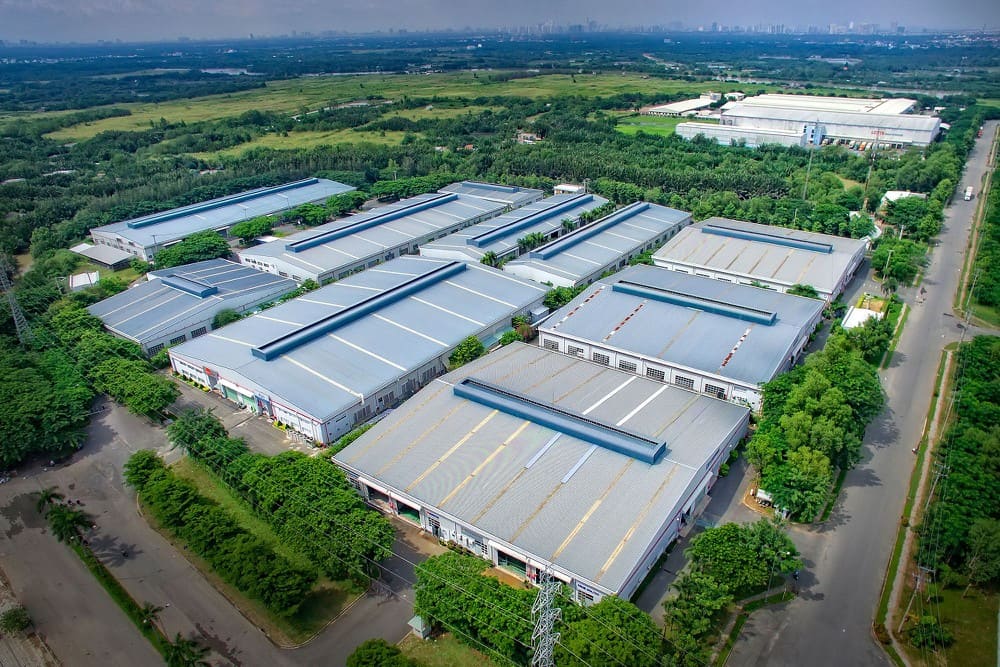 Vietnam logistics and industrial real estate in the South
Similar to the Northern market, southern logistics and industrial real estate is running out of supply in Ho Chi Minh City and Coastal provinces such as Binh Duong, Dong Nai, Long An, Ba Ria- Vung Tau,… The average asking price of logistics and industrial real estate in Vietnam is about 74.2 USD / m2/lease cycle. TP. HO CHI MINH CITY is still leading the southern region in the rate of increase in industrial land prices, with a rent of nearly 180 USD / m2 / lease cycle. Long An holds the 2nd position with 120 USD / m2 / lease cycle. Binh Duong and Dong Nai are two localities with relatively stable rents, only slightly increased at 90-106 USD / m2 / rental cycle.
LOGISTICS & INDUSTRIAL REAL ESTATE AFFECT THE ECONOMY.
For more than 30 years, the development of industrial parks and economic zone infrastructure has been one of the breakthrough points in the process of building and upgrading the socio-economic infrastructure system and developing industrial production. Investors in the industrial park infrastructure business, development of functional zones in economic zones mobilize capital to build an infrastructure of these zones to connect synchronously with other functional areas in the economic zone, with infrastructure outside the industrial park fence.
With the available infrastructure, industrial parks and economic zones create favorable conditions for secondary investors to implement the project, while making an important contribution to improving the infrastructure system, including the rural infrastructure of localities, contributing to the economic restructuring of the locality and the whole country. In contrast, some foreign-invested enterprises after doing business and accumulating efficiency in Vietnam have considered, supported, even directly participated in investment back in industrial infrastructure and economic zones.
In addition, logistics and industrial real estate investment must help create incentives for industrial parks in our country to improve practically the problems related to workers, not only solve jobs but also become places to create social security for them while significantly improving links among enterprises, especially between domestic and foreign enterprises.
OUTSTANDING LOGISTICS and INDUSTRIAL REAL ESTATE IN VIETNAM PROJECTS
The coastal city Hai Phong has been known as an international gateway of northern Vietnam. From the port system, ships spread around the world to transfer goods creating a vivid picture of the logistics value chain here.
Nam Dinh Vu Industrial Park – Hai Phong is a specially designed industrial park associated with the seaport system – the logistics chain in Northern Vietnam.
The fully encroached industrial park has a favorable position at the nearest gateway to the sea compared to other industrial parks in the same area. Looking at the map, the IP is like a spearhead to the sea of Dinh Vu peninsula – the center of Dinh Vu – Cat Hai economic zone, right next to Lach Huyen international deep-water port. With the advantage of enjoying the benefits from Hai Phong's port system, this is also the only industrial park in Vietnam that has an internal seaport – Nam Dinh Vu Port. The zone has a large ship turning area (300 meters) that allows up to 40,000 DWT ships.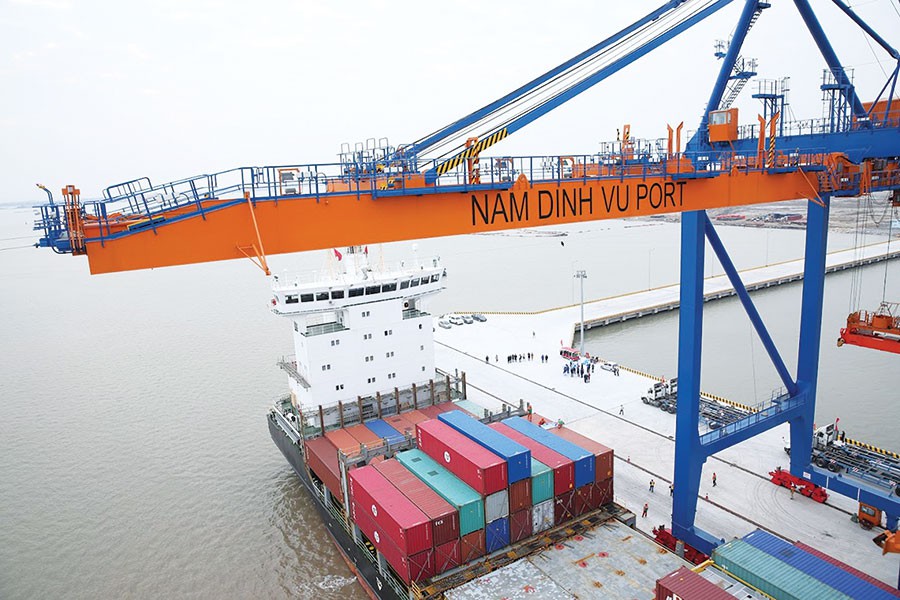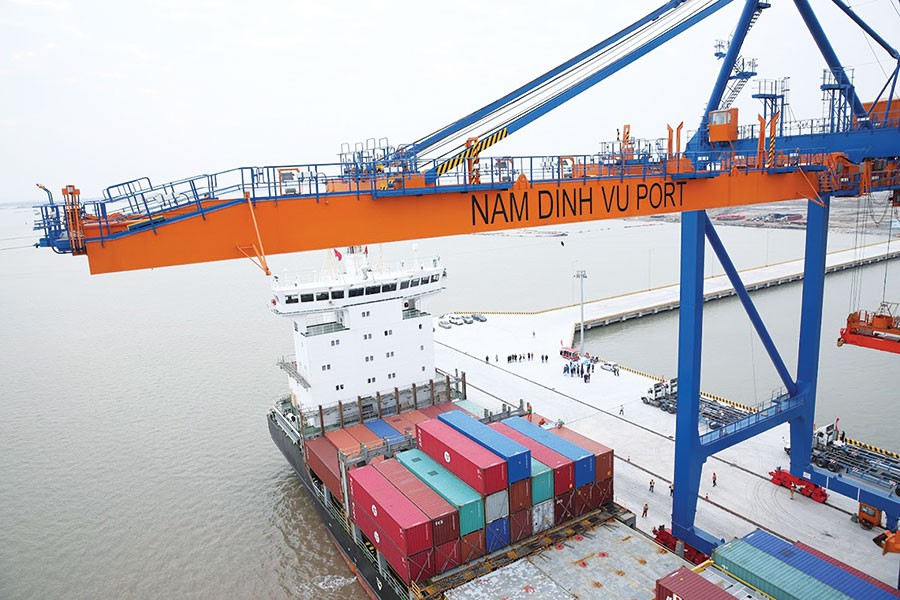 In addition, the connection between domestic and international transport infrastructure helps goods be conveniently delivered, and minimize logistics costs for investors.
Defined as a key area to attract investment in Hai Phong in general and northern Vietnam in particular, Nam Dinh Vu Industrial Park has prepared a synchronous infrastructure to hand over to clients. With the best-rated tax incentives in Vietnam to date, the industrial park facilities are constantly invested and upgraded, professional customer support service packages will surely satisfy investors.