Information technology (IT) is an important element in the development strategy of enterprises to optimize operational efficiency. In the field of port operations, IT is increasingly proving its role in connecting businesses and customers.
Digital transformation of port service chains in Vietnam
The online workshop on "Digital transformation of supply chain and logistics services", organized by the U.S. Embassy in Hanoi and the Vietnam Logistics Business Association (VLA) on October 20, representatives of the Department of IT and Customs Statistics, The General Department of Customs said, over the past time,  Vietnam Customs has researched and gradually applied IT thoroughly in state management of customs.
Thanks to the promotion of IT research and application, up to now, customs declaration and procedures have been electronicist anytime, anywhere, the processing of goods customs clearance has been automated in all 3 stages before, during and after customs clearance to remove goods from the control area.
In particular, there have been many core professional stages of customs offices such as: the collection and payment of the state budget are electronicist according to the motto anytime, anywhere, all means, thereby shortening the time of customs clearance of goods, saving time and costs for enterprises,  improve the efficiency of state management, promote import and export growth; the management and supervision of import and export goods at seaports and airports have also been renewed thanks to IT application, connecting the system between customs offices and port management agencies and enterprises; Customs administrative procedures have been reduced, simplified and modernized, with about 90% of customs procedures now provided in the form of online public services at level 4.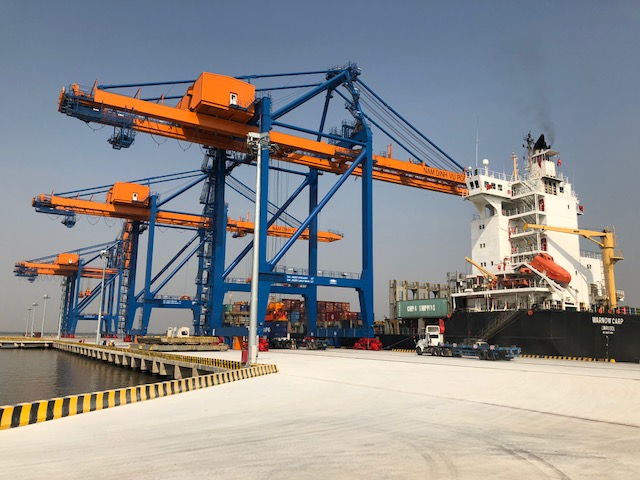 Digital transformation of port service chains in Nam Dinh Vu
As the leading port and logistics ecosystem in Northern Vietnam, Nam Dinh Vu always focuses on applying IT to production and business activities. In 2021, the industrial park has embarked on the digital transformation of port service chains. The successful application of the SmartPort Smart Port application – providing the entire service chain on the online platform, has helped Nam Dinh Vu improve the quality of service, providing customers with the best and most convenient solutions.
In particular, in the context of the Covid-19 pandemic, the application of IT has made an important contribution to preventing the pandemic: reducing travel, saving time and costs for customers.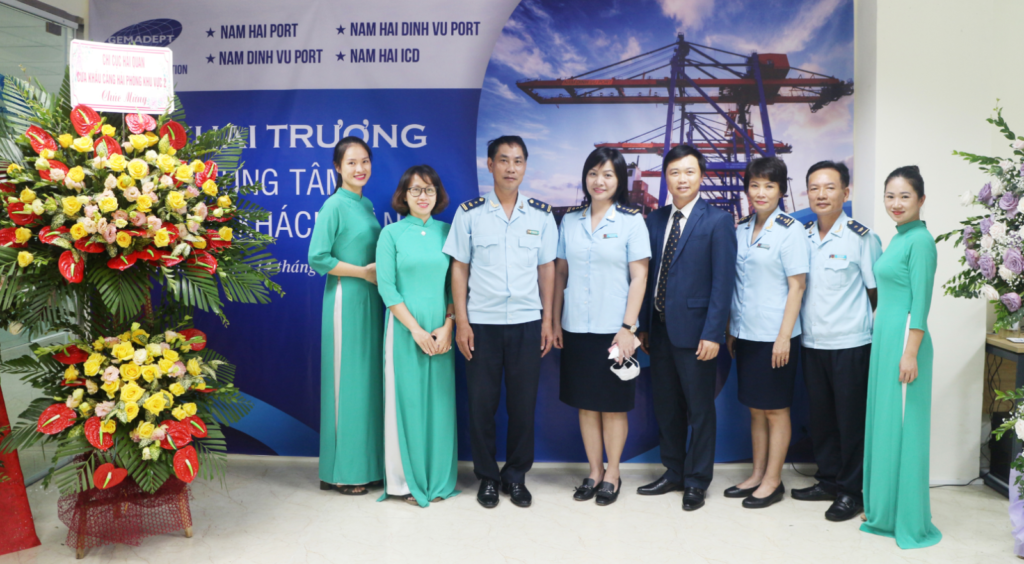 Thanks to the SmartPort app, customers can use it anytime, anywhere, access it on multiple computer and smartphone devices, and make online orders for all delivery, lifting, container withdrawal, port services, Fast online transactions,… Also, it can help minimize the use of cash; Save time, manpower, costs, enjoy promotions; paper documents; Professional and attentive customer care system 24/7; Automatic and fast operation; Minimize direct contact, thereby minimizing the risk of spreading the disease, etc.
Along with the strategy of focusing on developing the integrated ecosystem of ports and logistics, Nam Dinh Vu has been creating breakthroughs in the market, constantly providing customers, partners with outstanding added value and utilities.