The standard factory in Haiphong and fully equipped facilities will help investors improve production advantages. Contact to cooperate with Nam Dinh Vu to get good prices and maximum support services.
Overview of Nam Dinh Vu factory in Haiphong
The factory in Haiphong was built to bring the best efficiency for manufacturing enterprises. Product information can be referenced below:
Construction scale:

2.1 ha with 10 standard factories of 1,000m2 and 1024m2

in modularity

Flexible for lease area

of 1000m2 or more, helping customers easily choose to suit the needs and production scale

Factory characteristics:

K98 reinforced concrete foundation

Workshop floor being polished, surface treated and flat grinding

Floor loading capacity at 20 KN/m2

Roof coverings using 3-layer insulated sheets

5 wave corrugated metal sheets with 0.45mm thickness

Z galvanized purlin with 2mm thickness and 200mm height

Ventilation roof monitor
Full facilities

ready to start production:

Standard office

24/7 security protection

Firefighting system equipped according to national standards

Provide full utilities: power, water supply, wastewater collection, and treatment, etc.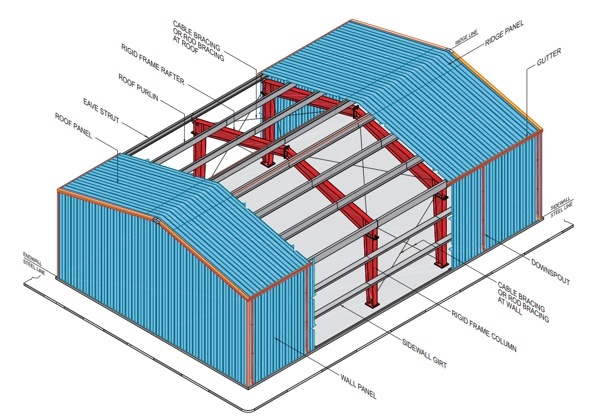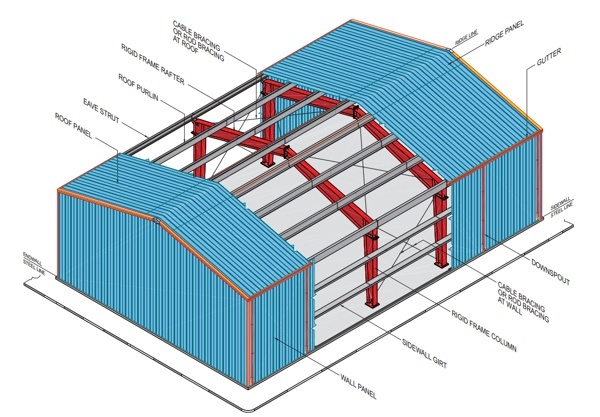 Which industries is the factory in Haiphong suitable for?
With a building module of 1000m2, the Nam Dinh Vu factory in Haiphong can be used well with many production models. In particular, the main industries expected to be attracted are mechanical engineering, auxiliary industries for automobiles, manufacturing, and processing for export.
The facilities at the factory are connected immediately after the decision to cooperate. Service of supporting procedures, applying for a free 24/7 license for investors. Enterprises can quickly go into production, saving time, and initial costs.
The advantages of Nam Dinh Vu factory in Haiphong
Prime location
Nam Dinh Vu Industrial Park is located in the center of Dinh Vu – Cat Hai Economic Zone. This is a marine economic center serving the socio-economic development needs of Hai Phong city, the Northern coastal region, and the whole country with many key projects being implemented.
10km from Hai Phong city center

, connected via TL356 (68m cross-section).

4km from Hanoi – Hai Phong highway

, connecting Nam Dinh Vu Industrial Park with cities in Northern Vietnam.

8km from the international airport

with a cargo capacity of 250,000 tons/ year.

15km from Hai Phong railway station

with Hai Phong – Hanoi – Lao Cai railway to Van Nam (China).

Nam Dinh Vu port area

belongs to the internal functional sub-zone, capable of receiving ships of up to 40,000 DWT.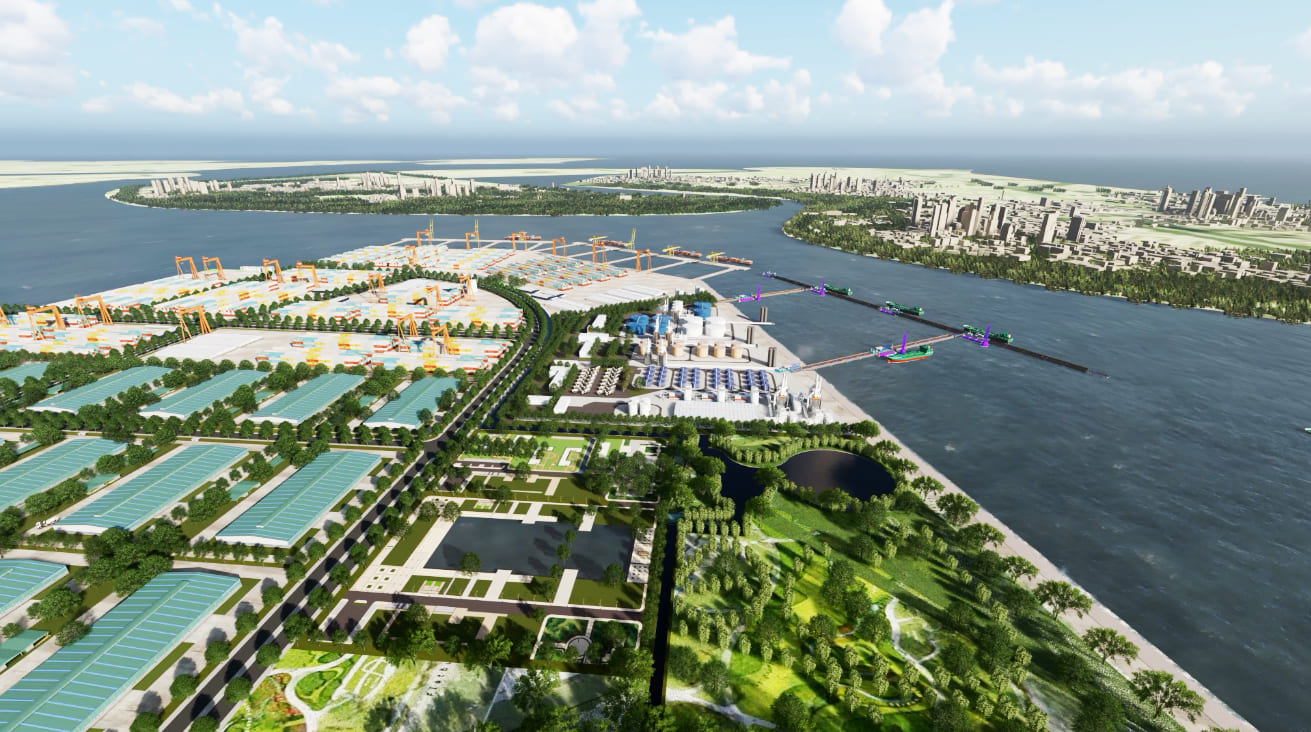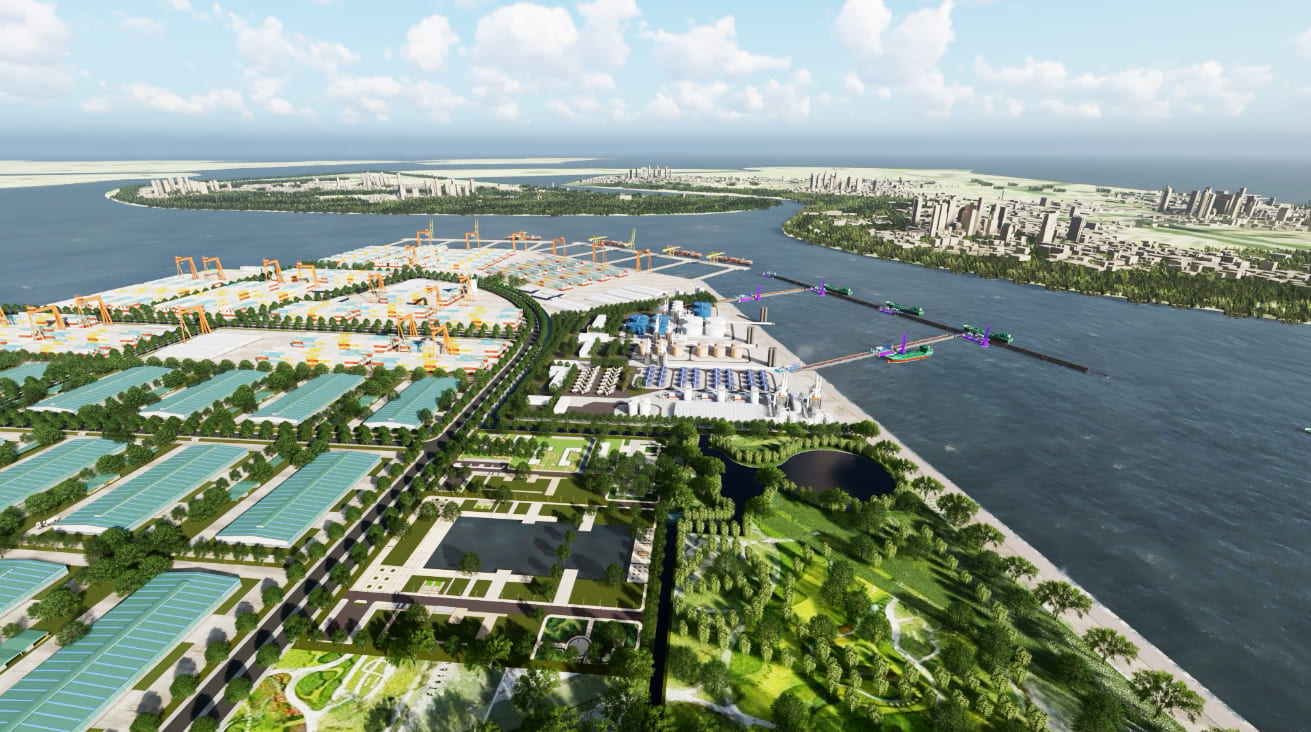 Integrated area of multi-services and utilities
We invest in the construction of a multifunctional industrial park for sustainable development. At the same time support investors in all production and business issues. Production activities of the business will be ensured to the maximum with the system of internal facilities:
Wide internal roads

46m – 34m – 23m with a standard lighting system

The underground electricity system

ensures sufficient capacity for production and is checked regularly

The water system

provides clean water according to customer needs, can provide the capacity of more than 30,000m3/ day

The wastewater treatment

plant is continuously operating, measuring the quality of wastewater before being discharged into the environment

Fire protection system

with 100% underground running hose, hundreds of fire hydrants, 3 pumps ready for troubleshooting

Equip gas stations, container ports, and bonded warehouses

to meet transport and logistics needs
Besides, Nam Dinh Vu is ready to assist investors in the following services:
Customs services in place:

Complete the declaration, get results, and support tax payment as prescribed.

Logistics services:

Consulting the optimal shipping solutions with the lowest costs, limiting risks.

Investment licensing procedures

are free and comprehensive.

Support for recruiting workers

, organizing job fairs, posting recruitment information on the media.
Best price policy with many incentives
Besides the great advantages of location, traffic, infrastructure, Nam Dinh Vu also has a very good price mechanism. Prices are considered to be very competitive compared to other industrial parks located near the sea. Businesses can be assured of the quality of production and still retain high-profit margins.
Nam Dinh Vu tax incentives for investors:
Income tax exemption for the first 4 years

when the business has revenue and profit

Reduce 50%

of income tax payable in the next 9 years starting from the first taxable year

Support for income tax exemption

for businesses has NOT been profitable for up to 7 years

Exemption of 100% land

use tax during the project
Besides, Nam Dinh Vu IP also flexibly adjusts land rent, payment terms, and customer service to create the most favorable conditions for investors. Details of preferences can be found here.
CONTACT US
Hotline: (+84) 965 469 469

Address: 768B Ngo Gia Tu, Thanh To Ward, Hai An District, Hai Phong.
Phone: (+84) 0225 3 814301
Email:
sales@saodogroup.com
Website:
www.namdinhvu.com