"Living is not for giving" alone is the philosophy of life, and also the mind of the leaders of Sao Do Group in implementing and sharing responsibility to society.
Many meaningful and practical activities came to the community through blood donation events; support the social work of Hai Phong; porridge delivery program for patients with serious illness at Viet Tiep Hospital.
Specifically, in response to the month of action for the community, in June 2019, Sao Do Investment Group Joint Stock Company cooperated with the Trade Union of Hai Phong Economic Zone to carry out a charity porridge program for patients. Poor patients are being treated at Viet Tiep Hospital in Hai Phong.
More than 300 sets of porridge and fresh milk TH True milk has been hand-delivered to patients with serious diseases including oncology and dialysis.
The hot bowls of porridge delivered to patients are not only nutritious but also contain love and heart to share with difficult situations, helping them to be more motivated and more optimistic in life.
In just a short time, more than 300 sets of porridge were delivered to patients. In cases where patients are unable to receive porridge, members of the Group have brought it to bed, with the desire to partly alleviate the fatigue and difficulties that patients are experiencing.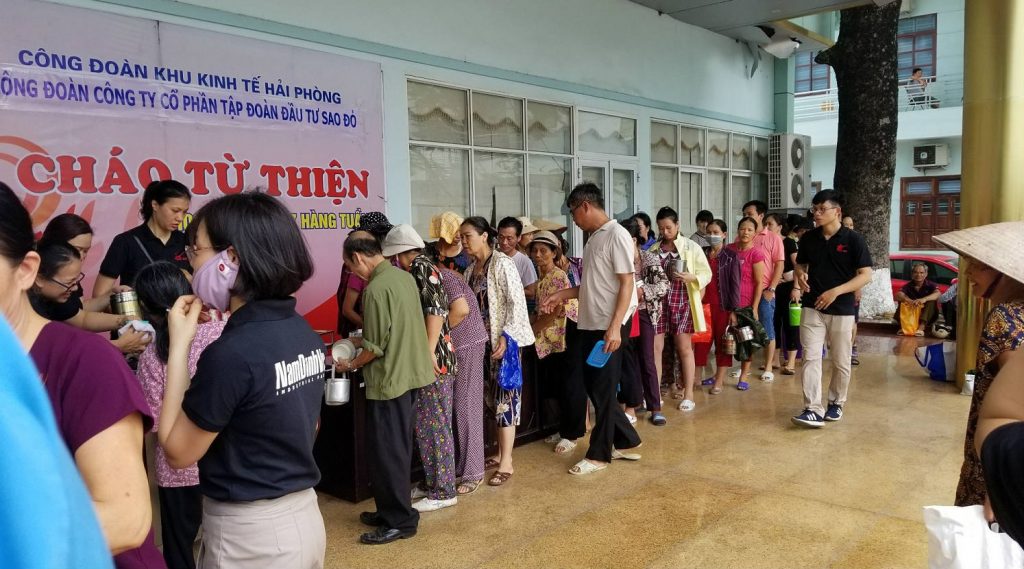 Charity porridge program at Viet Tiep Hospital
Previously, in May 2019, Sao Do Group collaborated with Blood Transfusion Center of Viet Tiep Hospital to successfully organize the event "Red Journey connecting Vietnamese blood". This event has received a great response from the Group's employees and member companies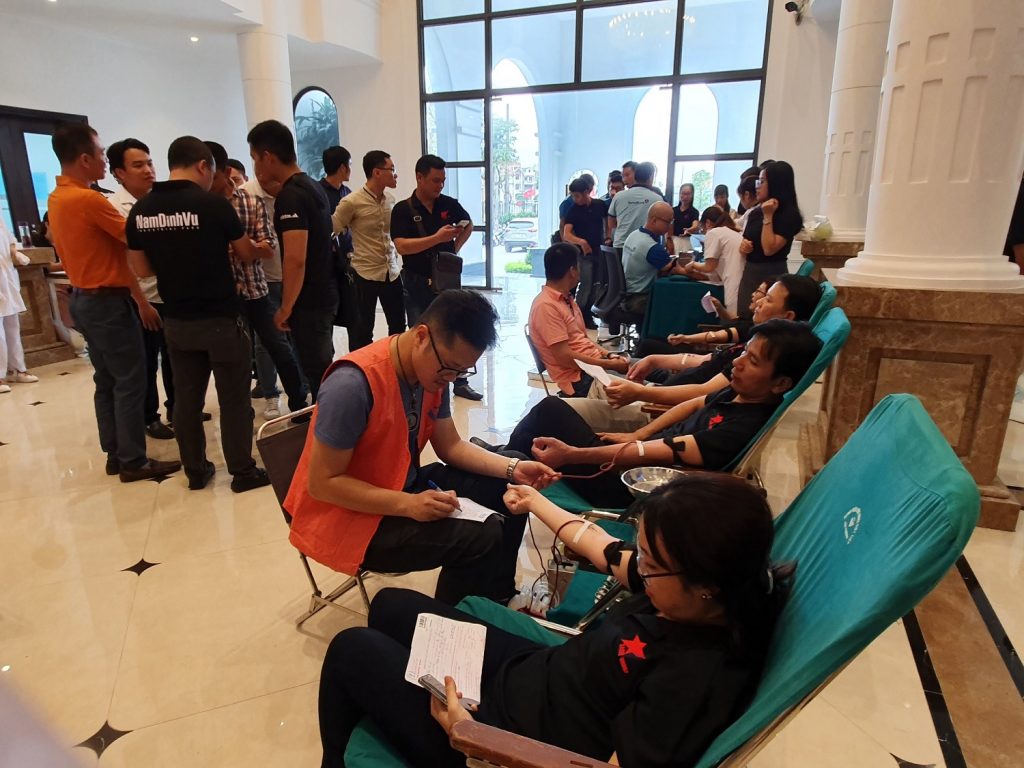 With full and proper awareness of blood donation action. Blood donation is not only for the community but also for its own health. A person losing 10-15% of the blood does not affect the amount of circulating blood in the body. The blood was regenerated, blood components were rejuvenated, resistant to disease … The event attracted nearly 50 participants, 100% of the participants met the blood donation requirements. In particular, there are many officials and employees who have participated in blood donation to the 2nd, 3rd time. The number of blood donated units collected was 38 units of 350ml blood and 10 units of 250ml blood.
"This is a series of good actions for the community that Sao Do Group has been doing and will continue to implement in 2019. We hope that the blood of good will bring soon to the people. ill and promptly treat the most urgent cases, bring joy, hope and join hands for a good life for the community ", said Mr. Nguyen Thanh Phuong, General Director of Sao Do Group