On April 1 2023, the training course for C-level managers of logistics and production enterprises in Hai Phong Industrial Parks, especially Nam Dinh Vu Industrial Park,  was successfully completed.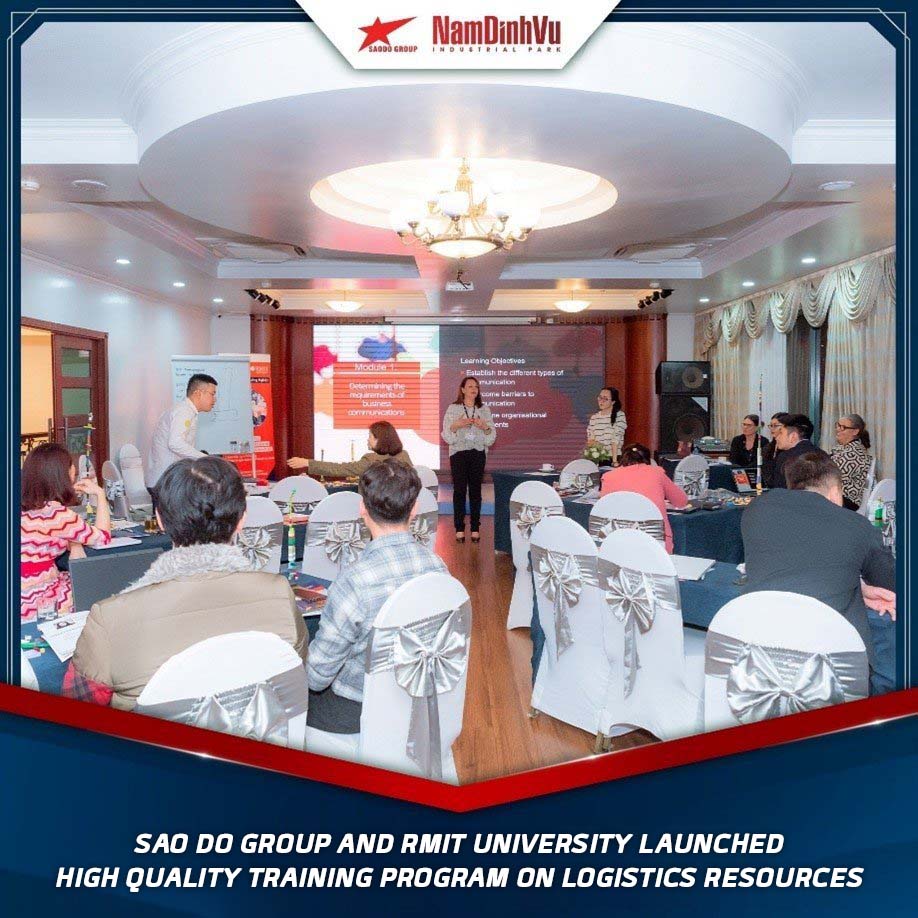 This is the first pilot training program for managers jointly organized by Sao Do Group and RMIT University after the two units signed a memorandum of understanding in training to improve human resources for Hai Phong City in September 2022. According to the MOU, Sao Do Group is the sponsor of the training course and RMIT University is to set up a training model to meet the actual requirements of Hai Phong City.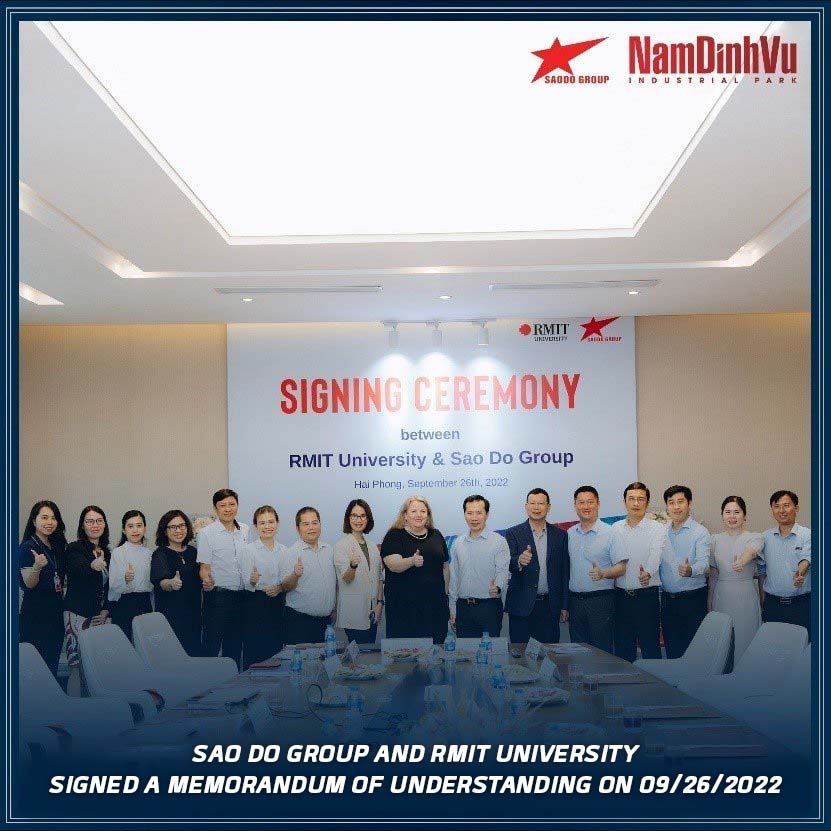 During a week, 50 C-level Managers in Industrial Parks of the city were trained in two important skills: "Influential Communication" and "Financial Management". These are in-depth knowledge that can be applied right at enterprises operating in Industrial Parks in Hai Phong to improve working efficiency and the quality of human resources.
At the course, General Director of Sao Do Group – Mr. Nguyen Thanh Phuong shared that as the largest logistics center in the North, Hai Phong lacks high-quality human resources in the future. According to data published in the Logistics White Paper by 2025, Hai Phong will need about 369,000 logistics workers, including 252,600 trained workers. After 6 months of collaborating with RMIT University to develop the program, the first course was successfully organized. It shows the caring of Sao Do Group 's BOD in developing HR for the current and next generation of leader board of us as well as the Hai Phong logistics industry.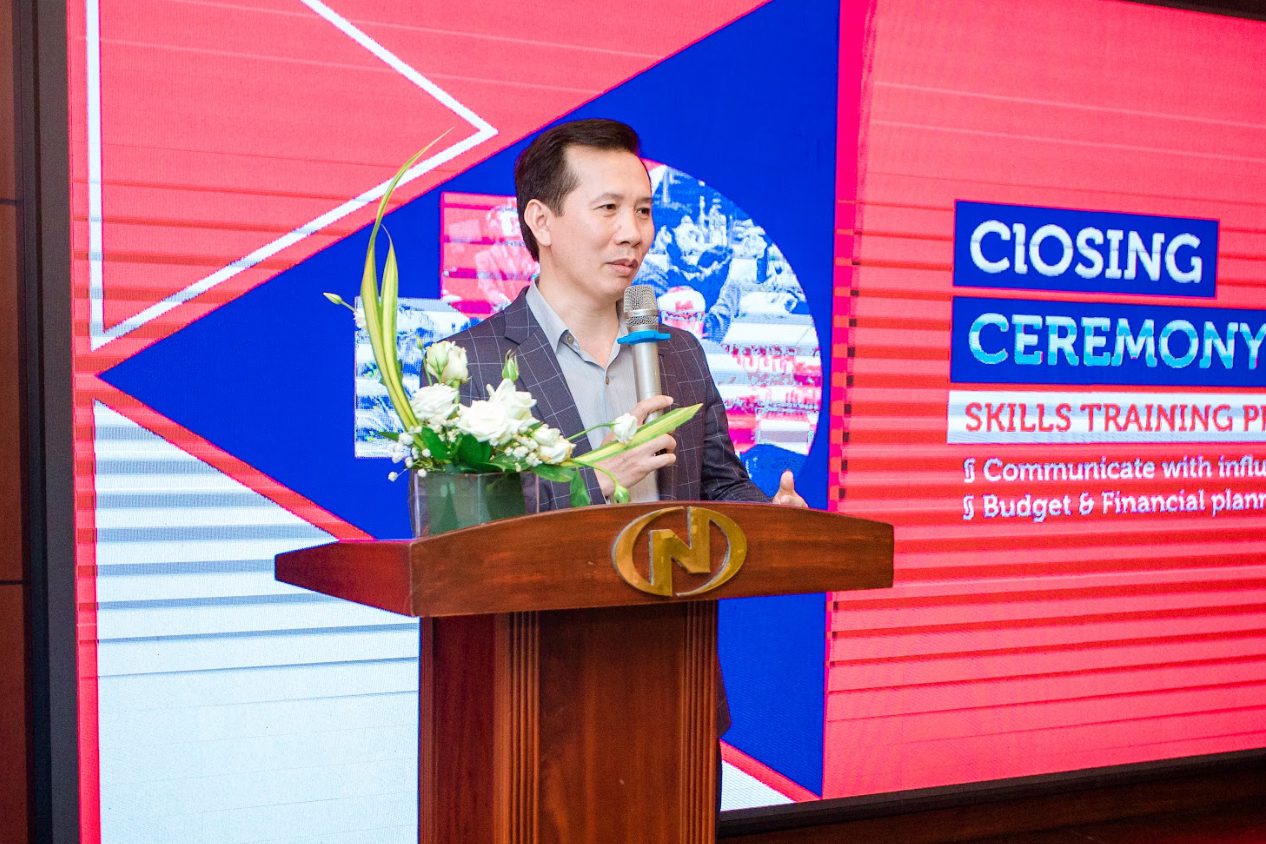 General Director of Sao Do Group – Mr. Nguyen Thanh Phuong speaked at the closing ceremony 
Ms. Mish Eastman, Executive Vice President of the School Council (in charge of Vocational Training), Vice President of RMIT University said: "RMIT University is delighted to be partnering with Sao Do Group to launch an advanced training program on human resources for Hai Phong City. This is an important step in improving the quality of vocational training for businesses in the Industry 4.0 era and contributes to the development of Hai Phong City as a national logistics service center by 2025".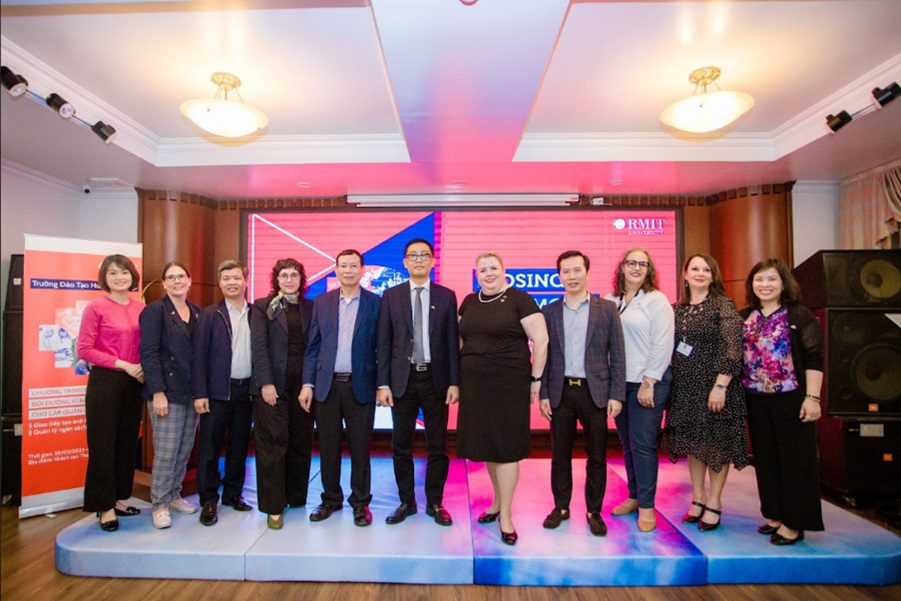 Delegates attending the program took a photo together at the closing ceremony of the training course 
According to the information from the Hai Phong Economic Zone Authority (HEZA) issued on March 9, 2023 in the Business Forum newspaper, the demand for labor in industrial parks and economic zones has continuously increased with an average nearly 16% per year. In particular, the establishment and expansion of more industrial parks in Hai Phong City will create more room for development and increase the attractiveness of investors, especially investors in the field of industrial development. industry, processing and manufacturing. This also leads to an increasing demand for high-quality human resources.
Through the success of the pilot training class organized by Sao Do Group and RMIT University, Mr. Bui Ngoc Hai – Deputy Head of HEZA, hoped that the two organizations will continue to host more similar intensive courses to meet the needs of high-quality human resources of enterprises in industrial parks in the City.
Nam Dinh Vu Industrial Park by Sao Do Group located in Dinh Vu – Cat Hai economic zone, covers an area of ​​1.329 hectares. With synchronous logistics infrastructure, Nam Dinh Vu Industrial Park is currently an ideal investment location to develop industries, seaport, logistics services, imported and exported goods…