According to the World Economic Forum, Vietnam ranks 80 among 139 countries on the quality of port infrastructure, with an average score of 3.80 on a scale of 1 (lowest) to 7 (highest) between 2006 and 2018. Here, Nam Dinh Vu updates the developing situation of the Vietnam seaport system so that investors can make an informed choice about where to place their business.
Overview Vietnam seaports
With 28/63 provinces and cities with a long coastline, Vietnam's seaport system over the years has been constantly expanding and developing, performing quite well its role as a focal point for import and export services. goods, creating a driving force for the country's socio-economic development.
Vietnam's seaport system is divided into 6 vertical groups from North to South with group 1 including Northern seaports from Quang Ninh to Ninh Binh; group 2 includes the North Central Coast seaport from Thanh Hoa to Ha Tinh; group 3 includes the seaports of Central Central Vietnam from Quang Binh to Quang Ngai; group 4 includes seaports in the South Central Coast from Binh Dinh to Binh Thuan; group 5 includes seaports in the Southeast (including Con Dao and on the Soai Rap River in Long An province); group 6 includes seaports in the Mekong Delta (including Phu Quoc and the southwestern islands).
The above 6 groups are divided into 3 regions: the North (group 1 seaport system); Central region (system of seaport groups 2, 3, 4); the South (groups 5 and 6 seaport system).
Maps Of Vietnam Seaports In Group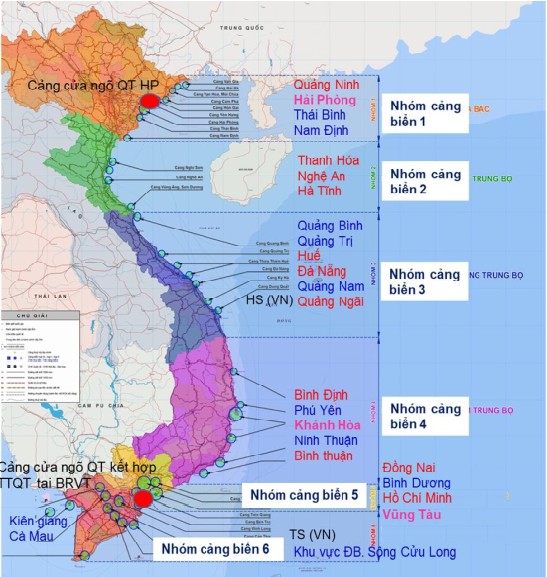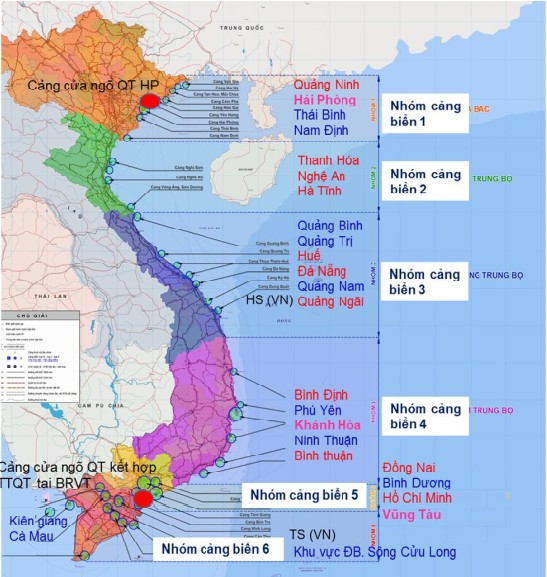 The connection between Vietnam and International Shipping Routes
Vietnam currently has 32 shipping routes, of which 25 routes are international shipping routes and 7 routes are local.


Maps Of Vietnam in The Southeast Asia Region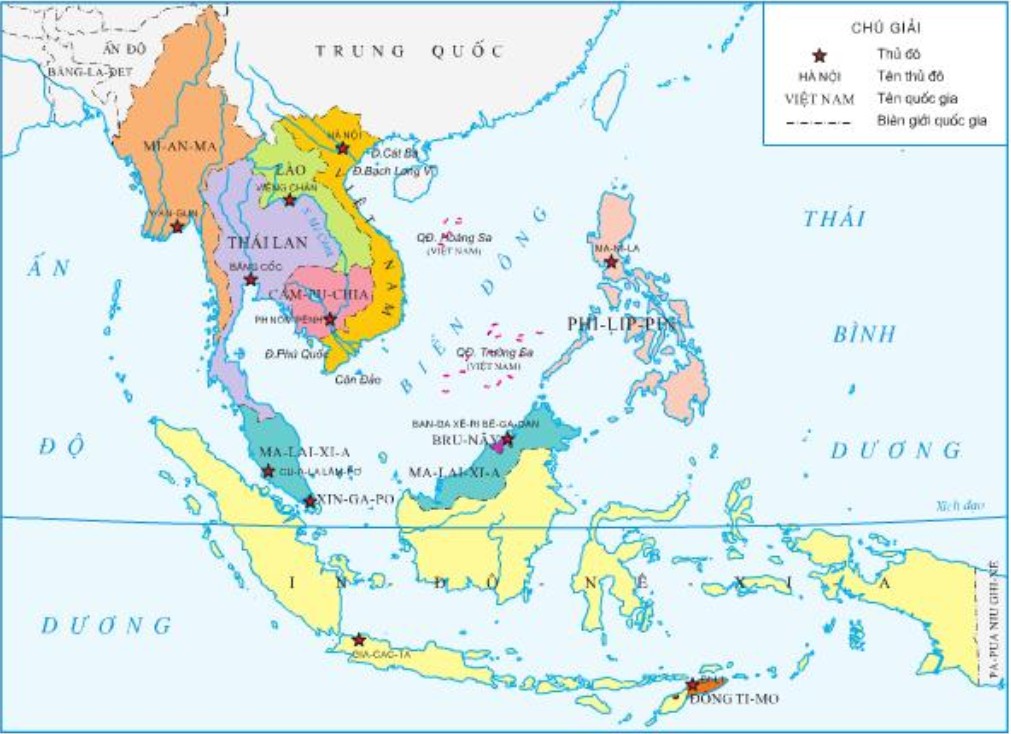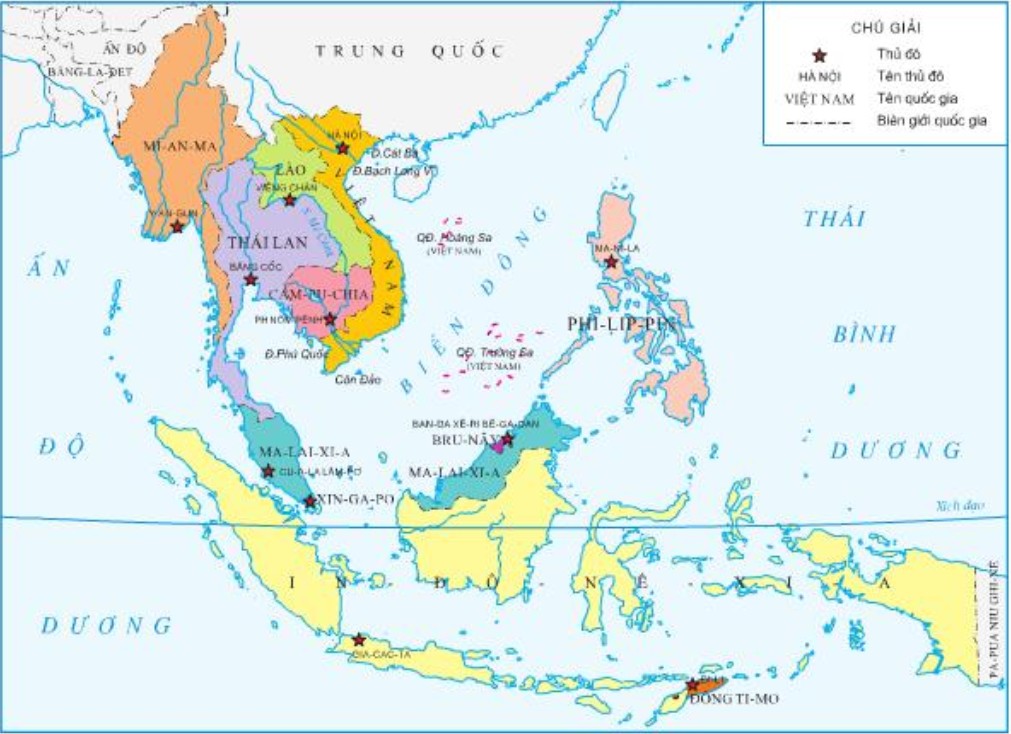 Classified by scale and performance, the Vietnam port system includes:
– National major ports are the main ports in the Vietnam port system, including:
+ International Gateway Ports in Hai Phong, Ba Ria Vung Tau, and Transshipment Port Van Phong, Khanh Hoa (Type IA);
+ Regional major ports (Type I) include Quang Ninh, Nghi Son (Thanh Hoa), Nghe An, Ha Tinh, Thua Thien Hue, Da Nang, Dung Quat (Quang Ngai), Quy Nhon (Binh Dinh), Ho Chi Minh City, Dong Nai, Can Tho.
– Local major ports (Type II) with attractive range mainly serve within the locality (provinces and cities);
– Specialized ports (Type III) directly serve industrial facilities, peculiar goods and browsing ports (crude oil, oil products, coal, ore, cement, clinker, passengers,..) together with items of the general industrial facility. Particularly for specialized transshipment ports of imported coal for thermal-electric plants, they focus on receipt and transshipment to every component of the plants that shall be constructed.
Step by step forming a complete port system from North to South
According to the Ministry of Transport, after 20 years of implementing the seaport master plan, since the Prime Minister's Decision No. 202/1999/QD-TTg dated October 12, 1999, on the approval of the Master Plan for Development Vietnam's seaport system by 2010, currently, Vietnam has formed a complete seaport system from North to South.
As of April 2, 2021, the whole country has 286 ports, of which Hai Phong is the locality with the most ports (50 ports), followed by Ba Ria – Vung Tau province (45 ports) and Ba Ria – Vung Tau province (45 wharves). Ho Chi Minh City ranked third (43 ports).
The current seaport system is synchronously planned in association with major economic centers and regions of the country. In particular, large seaports as a focal point serving import and export of goods and creating a driving force for the development of the whole region have clearly formed and contributed significantly to the growth of the economy such as Quang Ninh and Hai Phong sea associated with the northern key economic region; seaports of Thua Thien-Hue, Da Nang, Dung Quat, Quy Nhon associated with the central key economic region; City seaport. Ho Chi Minh City, Ba Ria-Vung Tau, Dong Nai are associated with the key economic region in the South; Can Tho and An Giang seaports are associated with the key economic region of the Mekong Delta. Some seaports have been invested with modern international scale such as Cai Mep International Port (CMIT) – Ba Ria – Vung Tau and Tan Cang International Container Terminal (HICT) – Hai Phong are ranked into deep-water container ports to receive super-long and super-heavy ships on the world voyage. Regarding transport routes, Vietnam has now established 32 shipping routes, in which 25 international transport routes and 7 domestic transport routes, in which in addition to Asian routes, the northern region has operated 2 routes to North America, 16 routes to North America and Europe have been established in the south; ranked third in Southeast Asia, after Malaysia and Singapore.
Along with the rapid growth in quantity, Vietnam's seaport system is constantly improving in capacity and service quality, so the volume of goods through the seaport system is increasing day by day. In 2015, the volume of goods through the seaport reached 427.8 million tons, accounting for 81.8% of the volume of goods through the ports (including seaports, inland waterway ports and airports). By 2020, despite being significantly affected by the COVID-19 epidemic, the volume of goods through the seaport system will reach 692.3 million tons, accounting for 78.7% of the volume of goods through the ports. In the period 2016-2020, the volume of goods through the seaport increased by 61.8%, an average annual increase of about 10%.
TOP 10 largest Vietnam seaports
Hai Phong port
In the North, Hai Phong port is considered a large seaport with an advanced network system, modern equipment, and a convenient location for international trade transactions. Hai Phong port is capable of receiving 10 million tons of cargo/year. Note, the port only accepts ships of 6,000 – 7,000 DWT.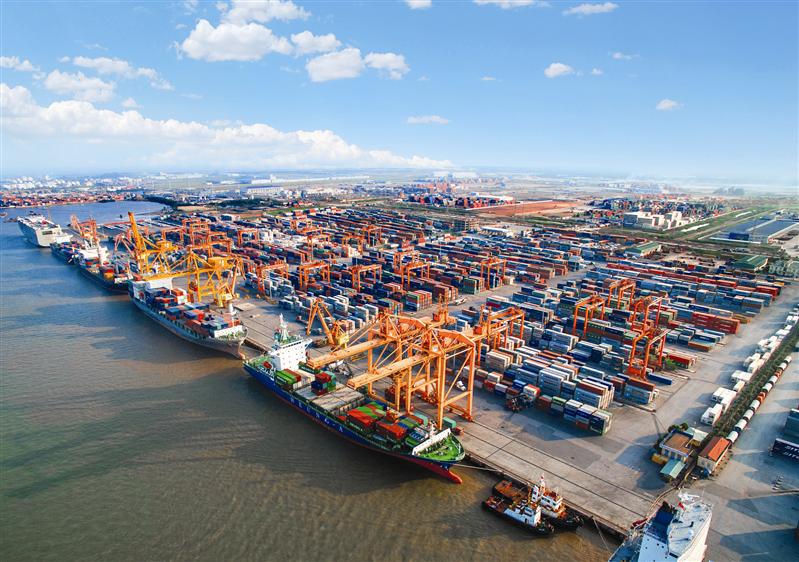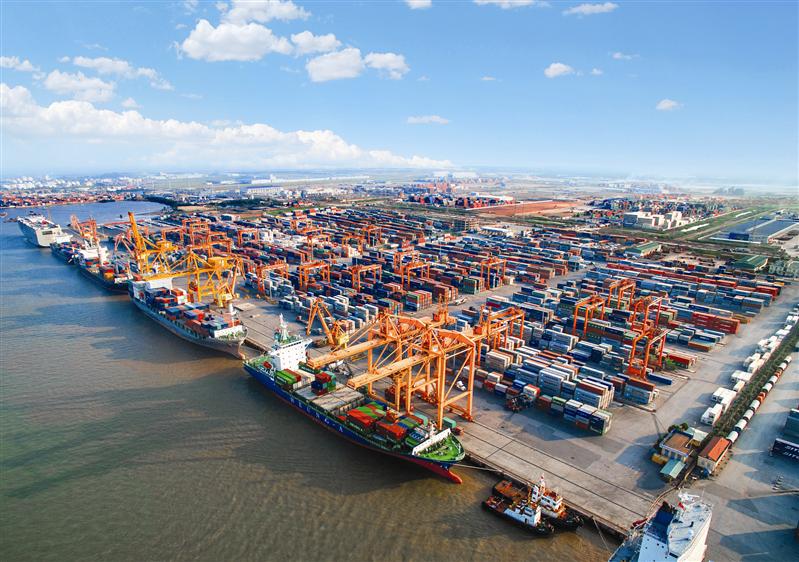 Vung Tau Port
Acting as one of two international gateways in Vietnam, Vung Tau port has successfully received orders on board the Yang Ming Wellhead with a tonnage of 160,000 tons and a capacity of 14,000 TEUs. It proves that this port can handle container loading and unloading stages quickly and safely.
Currently, according to statistics, Vung Tau port has 4 wharf areas including Cai Bei- Sao Mai-Ben Dinh; Phu My – My Xuan; Dinh River; Ben Dam – Con Dao.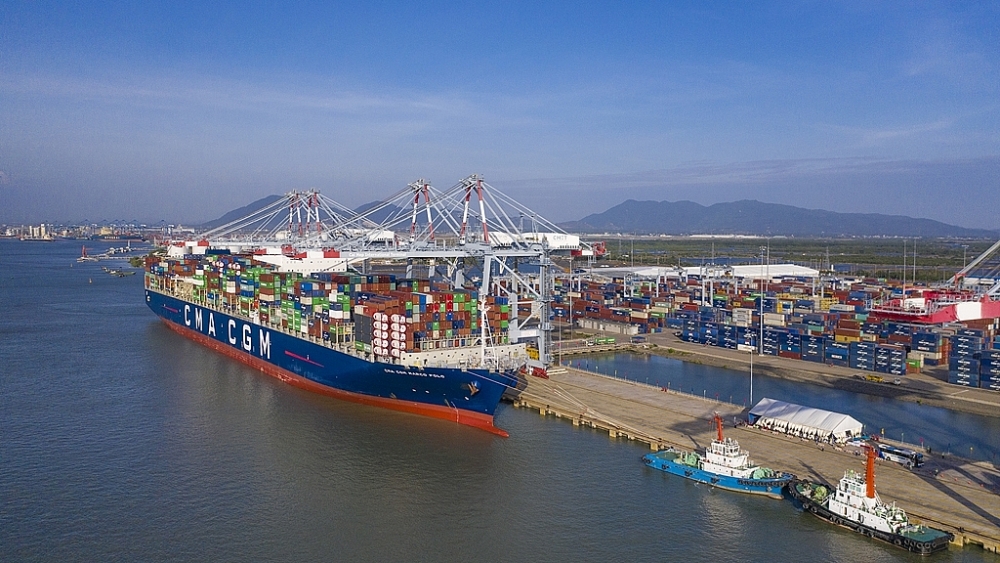 Van Phong Port (Khanh Hoa)
Considered as one of the largest seaports in Vietnam, it has the potential to become the largest international transshipment port. This port can receive liquid cargo ships from 350,000 DWT and is expected to be 400,000 DWT this year.
For small-scale delivery, concentrated in the area of Doc Let wharf area, Ninh Thuy is located in the southwest of Van Phong Bay.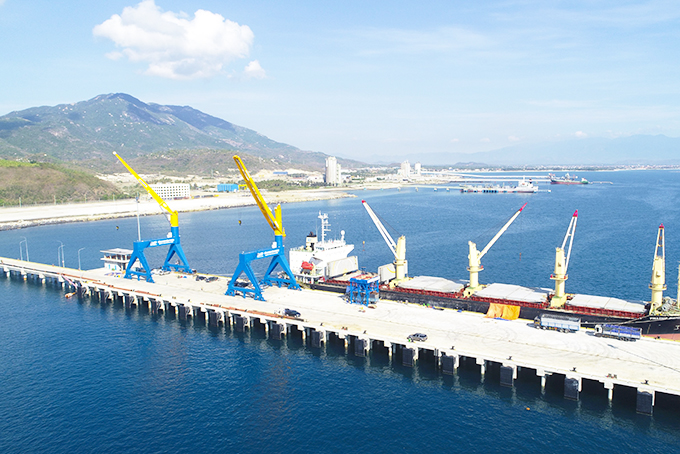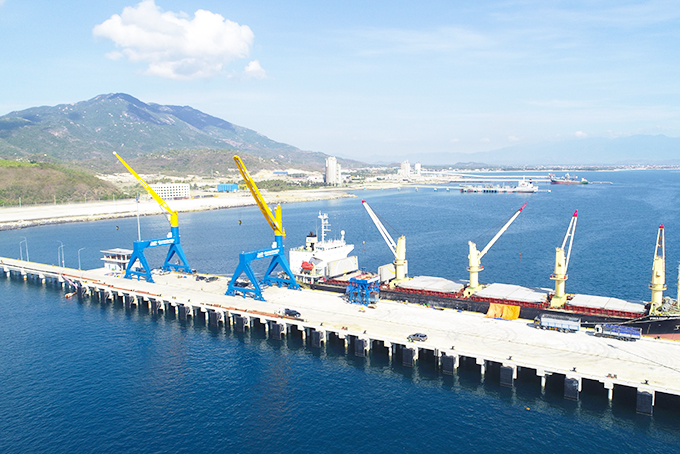 Quy Nhon Port (Binh Dinh)
Located in Quy Nhon Bay, covered by the Phuong Mai peninsula, it is very airtight, convenient for ships to dock and unload goods all year round. Binh Dinh port can receive ships ranging from 30,000 DWT to 50,000 DWT.
Quy Nhon port is on the list of 10 largest seaports in Vietnam with large cargo traffic, known by many domestic and foreign ship owners. The port's productivity and service quality are getting higher and higher, so it is used by many people. The port is qualified to receive, load, and unload goods quickly.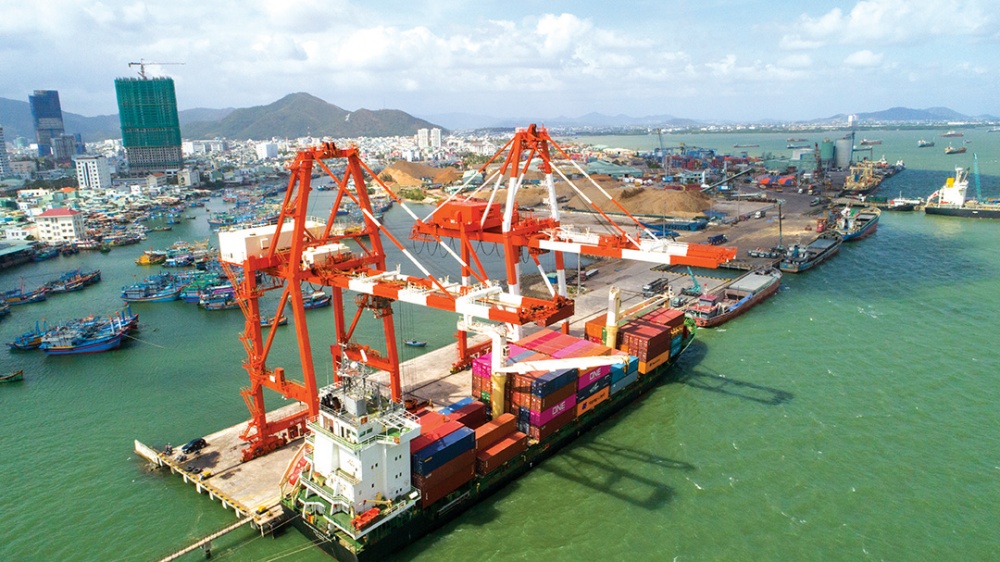 Cai Lan Port (Quang Ninh)
As the largest deep-water port in Vietnam, Cai Lan port is located in the central region of economic development in the North. This place converges favorable conditions for investment projects in the construction and exploitation of seaport business services.
Moreover, the sea and road systems and surrounding areas are less affected by natural disasters, so Cai Lan port has developed and expanded over the years.
Saigon Port – The largest seaport in Vietnam
Saigon Port plays an important role in the import and export industry of the South including the economy of the Southeast region and the Mekong Delta. The port is a chain of seaports in Ho Chi Minh City such as Tan Cang Cat Lai, Cai Mep, Hiep Phuoc…
In the future, Saigon port will build more Go Cong and Can Giuoc wharves on Soai Rap river, in Long An and Tien Gian provinces with the purpose of being satellite berths for other main berths. In 2015, Saigon port was honored to be on the list of top 25 container ports in the world.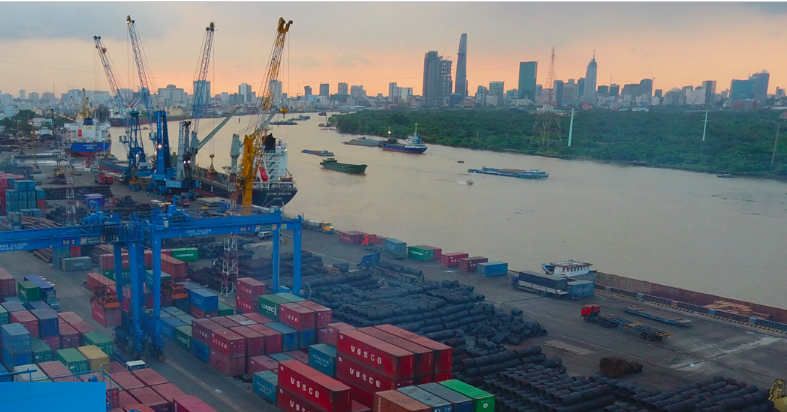 Cua Lo Port (Nghe An)
Next to the largest seaport in Vietnam today is Cua Lo, this is a general port area, capable of meeting the import and export needs of goods for domestic businesses, and neighboring areas such as North Central. The set. Besides, a number of transit orders from Laos and Northeast Thailand also landed here. The total area of Cua Lo port is 450 hectares.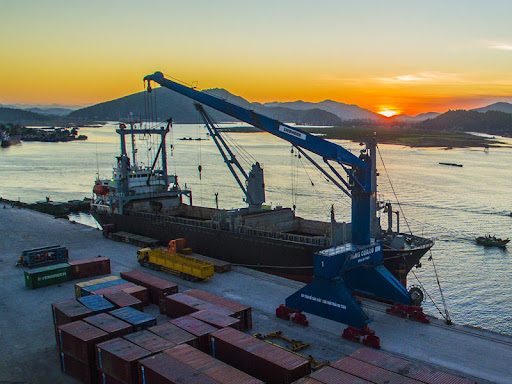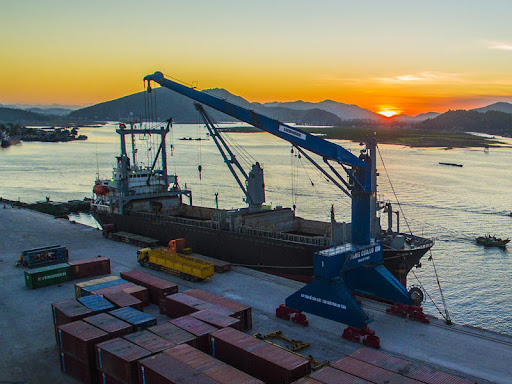 Dung Quat Port (Quang Ngai)
Dung Quoc International Port is considered a modern international commercial port, which contributes to attracting investment in the domestic economic area and surrounding industrial zones.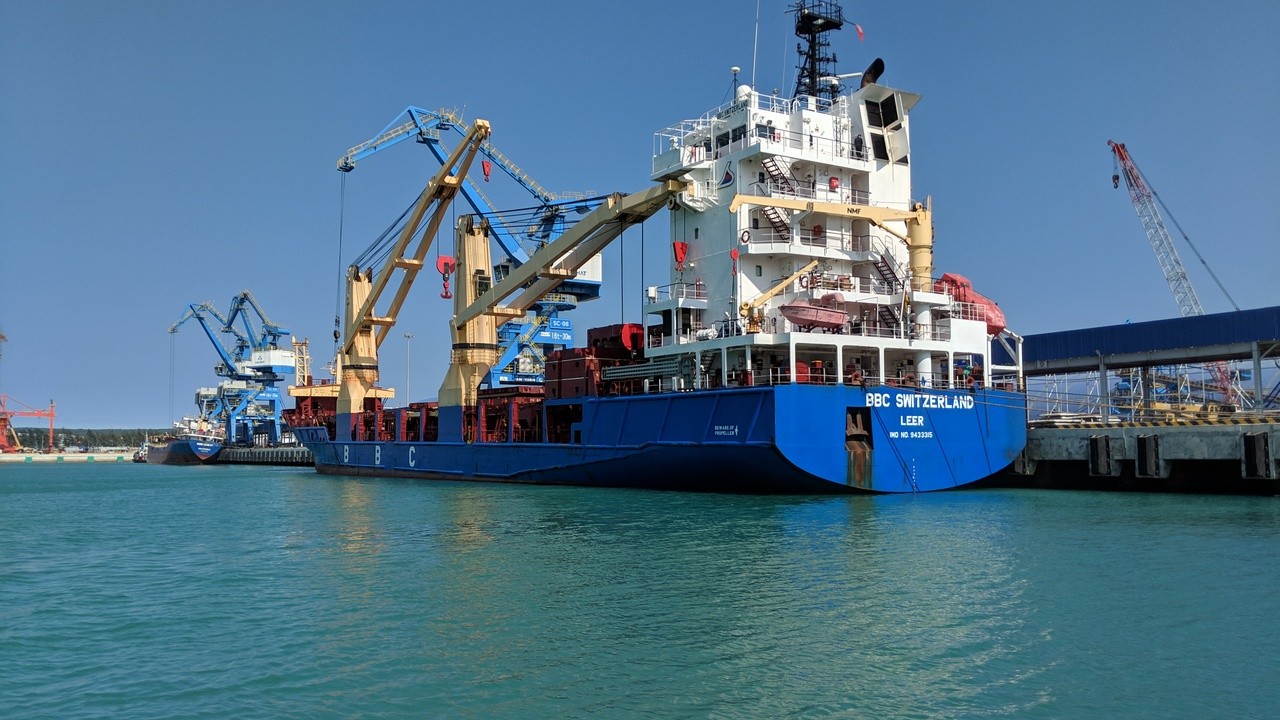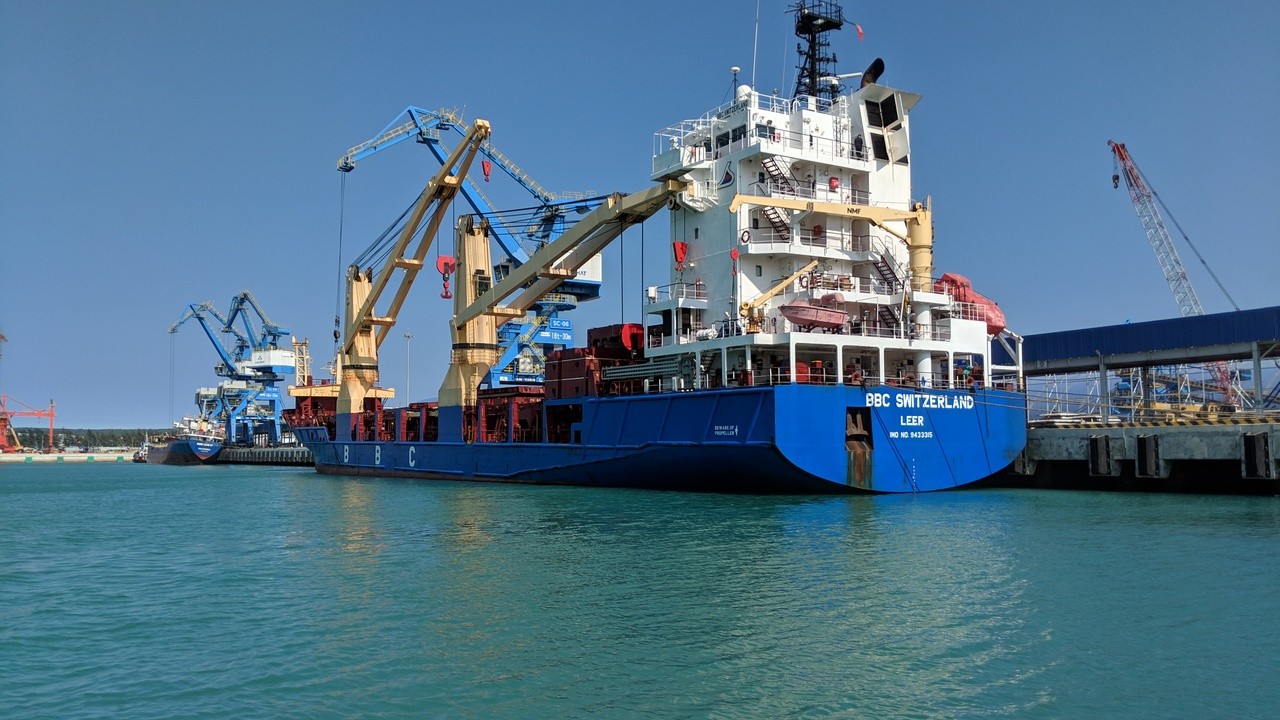 Chan May Port (Thua Thien Hue)
Conveniently located to connect with Singapore, the Philippines, and Hong Kong. And is the central location between Hue and Da Nang, is the gateway to the East Sea, so it is very convenient for economic development.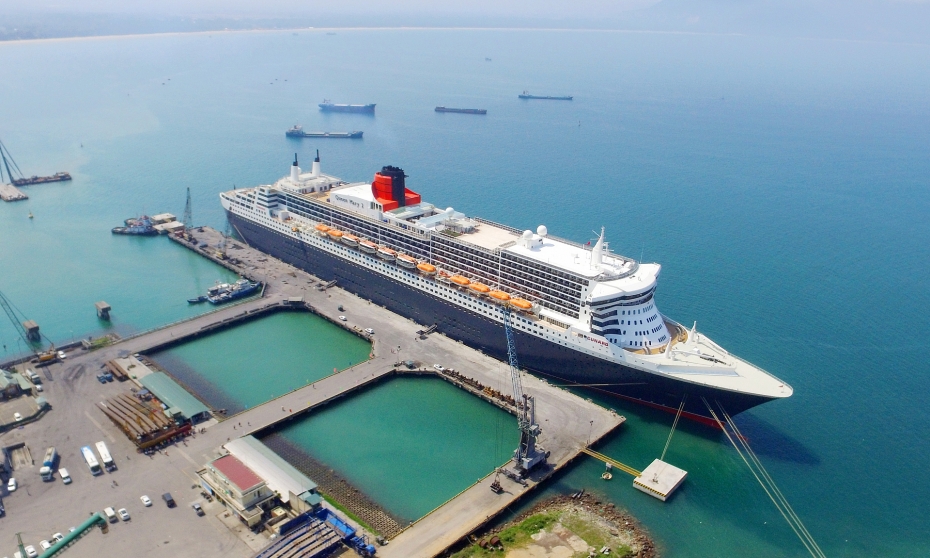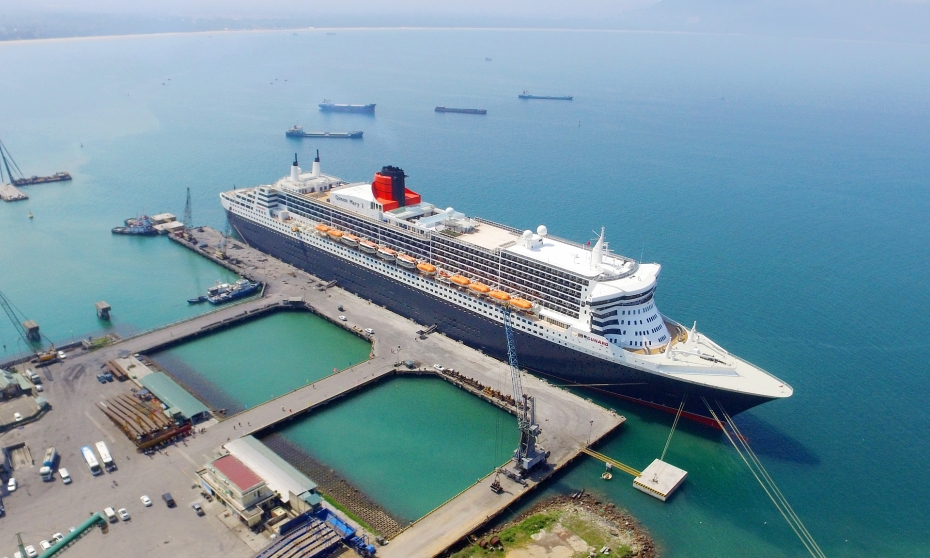 Da Nang Port
As one of the main gateways facing the East Sea, connecting with countries such as Myanmar, Thailand, Laos, and Vietnam. And Da Nang seaport is considered one of the largest seaports in Vietnam.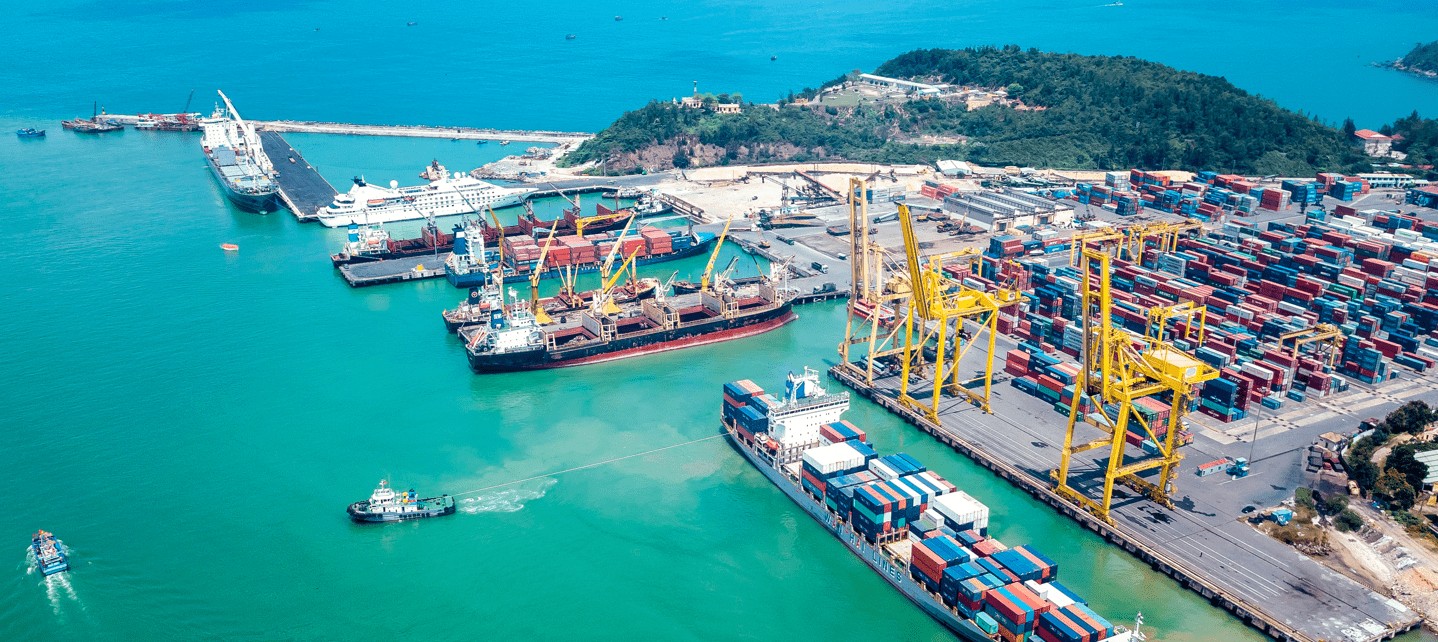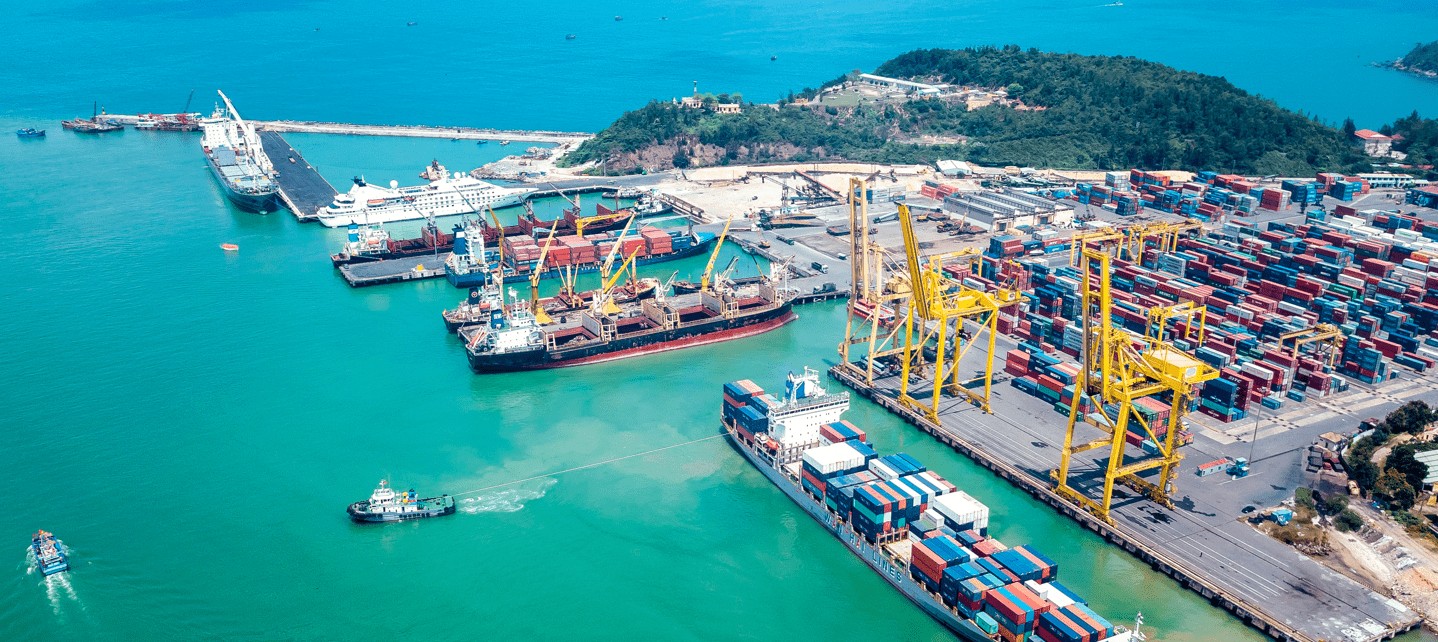 Future growth
Goldman Sachs predicted in December 2005 that by 2025, Vietnam will be the 21st largest economy in the world. The GDP of the country in 2020 reached an all-time high of $271.16 Billion, with an average GDP of $84.67 Billion between 1985 and 2020. Despite being a low-middle income country, Vietnam is progressing steadily on the international trade front.
With a large-scale port development within the north and south, foreign investors from Japan and the Netherlands have shown interest in developing port projects within the central region around Da Nang. the govt is additionally keen on the event of ports to satisfy its plan to public-private partnerships.
Since international trade is conducted mainly via sea-based transport, increasing the number of value-add ports, and adding the capacity of existing ones, are going to be critical for the govt and also for the manufacturers to hurry up transport and reduce costs. Cargo volume throughput at Vietnam's ports has increased by 20 to 30 percent a year.
Ultimately, Vietnam's ports, if developed efficiently, will help aid Vietnam's growth within the next decade. Businesses that are keen to manufacture and trade in Vietnam should consider the regional differences in Vietnam's port infrastructure and seek to locate a region that most accurately fits their activities.