According to the blooming of Vietnam Logistics, the market for leasing warehouse land has developed, which has increased the rental demand. In addition, Vietnam is honored to be one of the countries with the most attractive warehouse rental markets worldwide, which contributes to the strong development of the warehouse market. Meanwhile, this would also attract more attention and the investment of world enterprises, as well as improve the country's economic position
1. Overview of warehouse land rental market in Vietnam
Nowadays, the demand for warehouse land rental is gradually increasing. Notably, only in the last 2 years, this market has experienced strong development despite the epidemic situation. Specifically, according to the Vietnam Logistics Market Report 2020, Vietnam has 30,000 logistics service providers, among that warehousing and transportation companies account for 33.26%, becoming one of the segments the mainstay of Vietnamese logistics enterprises.
CBRE Vietnam pointed out two main reasons for this development: first, the demand for home shopping and e-commerce remarkably thrived; and second, import and export activities were delayed due to the epidemic. These two reasons have created a great demand for renting warehouses to store goods, which has caused a sudden increase in warehouse rents.
CBRE also confirmed that in the Northern region, the warehouse market will be centered around Hanoi and coastal provinces such as Hai Phong. With regards to the South, this kind of market will be mainly allocated distinctively in Ho Chi Minh City and neighboring provinces. With respect to the price level, it is expected that the warehouse rent in the South will rise more than that in the northern area. This is mainly because of the large demand for warehouse rentals from retailers, manufacturers or third-party logistics service providers, or contract logistics (3PLS). 
With the aforementioned positive signals, CBRE representatives also believe that Vietnam's warehousing market will continue to grow strongly in the upcoming years, and this will also promote the development and growth of other economic activities.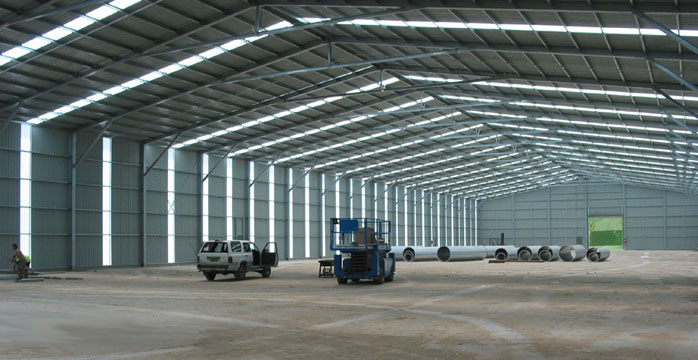 2. Vietnam is a series of top places for cheap and competitive warehouse rental
Recently, Savills has reported about the warehousing market (logistics real estate) in 54 global markets. Accordingly, Vietnam is ranked at the top of the countries that have the most attractive warehousing markets in the world.
In terms of warehouse rental fees, taxes, and service charges, Hanoi and Ho Chi Minh City are among those major cities which have the lowest industrial real estate rental costs globally. Particularly, the rental cost in Hanoi is just over 5 USD per square foot and in HCMC less than 10 USD per square foot, (0.092 m2). Based on this rental cost, the warehouse real estate in Vietnam is only ranked above India – the country has the lowest warehouse rental market in the world with a fee of 3-4 USD per square foot.
However, this fee cannot comprehensively evaluate the whole warehousing market. Besides the rental fee, labor costs play a crucial role in warehouse operations. Reportedly, the average labor cost in Vietnam is around 11 USD per hour for an employee. Although electricity and oil costs are also key factors in warehouse operations, labor cost is still a prerequisite factor that accounts for a higher proportion and is the most important factor for tenants.
In general, if these three costs are summed up, Hanoi and Ho Chi Minh City have even cheaper rents than India, leading the market with competitive costs. This has created advantages, and attractive points, gaining the attention of multinational companies and global manufacturers coming to Vietnam.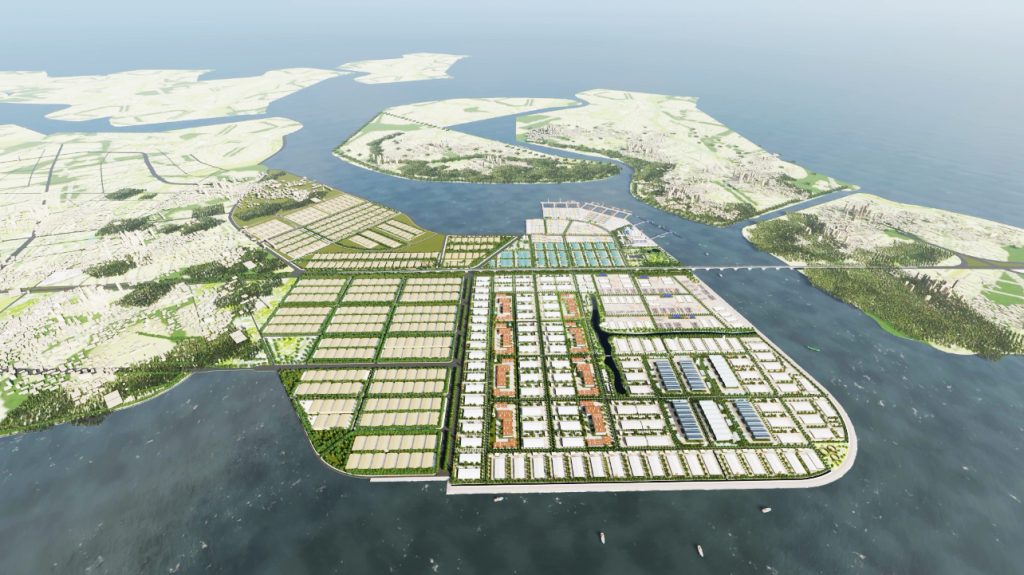 3. Warehouse land is increasingly improved
Along with the high demand and growth, the warehouse system in Vietnam has gained more attention in terms of investment. To be specific, in the past 2 years, there have been nearly 3 billion USD invested in the warehouse and logistics hubs to overcome limitations as well as improve warehouse quality. Therefore, at present, not only has the infrastructure been upgraded, meeting the needs of storing goods in large quantities, but also the quality of the land has been improved markedly. The current warehouse land has met the criteria that are set by firms.
4. Warehouse land in Nam Dinh Vu
Nam Dinh Vu is an industrial park project that started construction in 2009, located in the harbor city of Hai Phong. Nowadays, Nam Dinh Vu is known as a potential industrial park that attracts many investors and is expected to play an important role in promoting the economic growth of the Northern region.
Talking about warehouses, currently, warehouse land in Nam Dinh Vu has become a good choice, meeting all the needs of businesses thanks to their reasonable prices and good service quality. Consequently, Nam Dinh Vu warehouse land is always highly appreciated as a suitable choice for businesses to develop warehousing, transportation, and logistics projects. With a total planning area of up to 779.5 hectares (Phase 2), CĐT commits to hand over the site on time, continuously upgrade and develop infrastructure, landscape, etc, as well as ready-to-use facilities, connecting to the leased land lot, specifically:
The power supply system reaches a capacity of 2×63 MVA in phase 1.

Water supply system up to 30,000 m3/day.

The wastewater treatment plant has a capacity of 10,000 m3/day in phase 1 (Phase 2 starts in 2022).
Reference:
LOGISTICS MARKET: WAREHOUSE RENTAL RENTAL WILL INCREASE IN THE NEXT YEARS – https://asg.net.vn/vi/
Vietnam is in the top market for cheap warehouse rental – https://vnexpress.net/
Nearly 3 billion USD "poured" into warehouses and logistics centers– https://congthuong.vn/