In recent years, Vietnam's logistics service industry has made rapid and strong development with a growth rate of up to 13 – 15%. This is one of the industries with great potential and plays an essential role in supporting various economic sectors, manufacturing industries and import-export trade activities.
Catch the investment shift
On 11/5, in order to provide journalists with information on the status of logistics services in Vietnam, especially recent improvements, the Ministry of Industry and Trade organized a delegation to survey logistics centers in Vietnam. Hai Phong and Hanoi cities. The first destination of the journey is Dinh Vu Industrial Park, Hai Phong. Only about 5 years ago, the "peninsula" Dinh Vu was pristine with immense reeds, but now it has completely changed to become a logistics area and a bright spot for investment in Hai Phong city.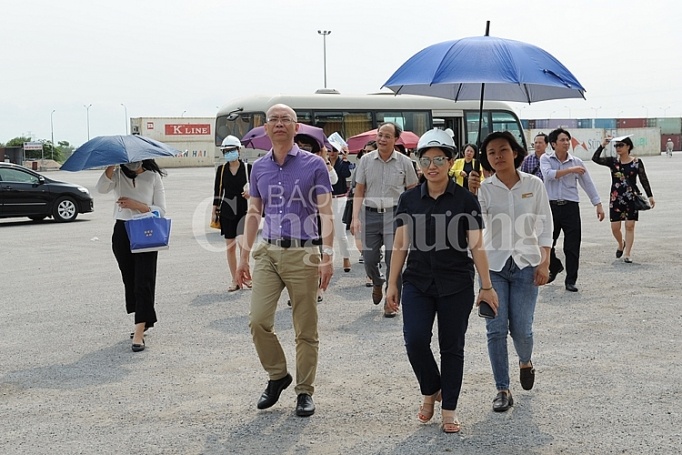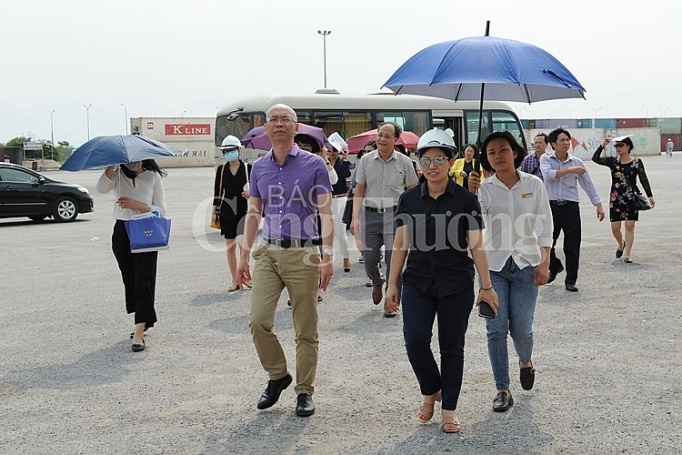 Direct us to visit the entire Nam Dinh Vu industrial park and Nam Dinh Vu port, Mr. Nguyen Thanh Phuong, General Director of Sao Do Group – the investor here said, we invest in quite a number of fields. However, the key sector is the development of industrial zones and at the present time, the unit is investing in developing new areas such as seaports and logistics. We are currently investing in Nam Dinh Vu Industrial Park – a fairly large industrial area of Hai Phong, with a scale of 1,329 ha. This is an integrated industrial park and is currently being evaluated by investors as having many advantages in attracting investment.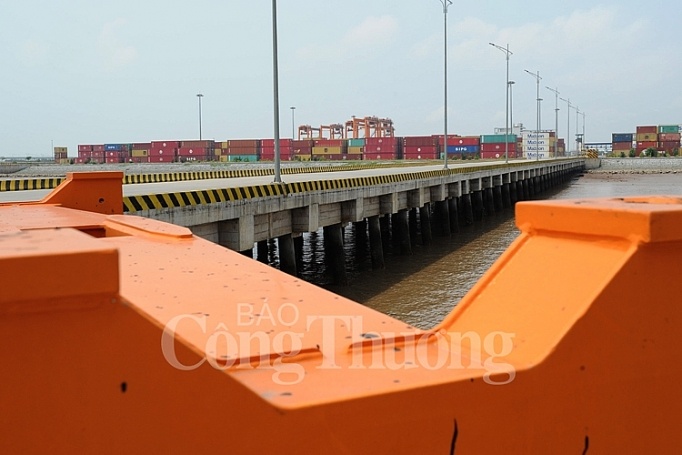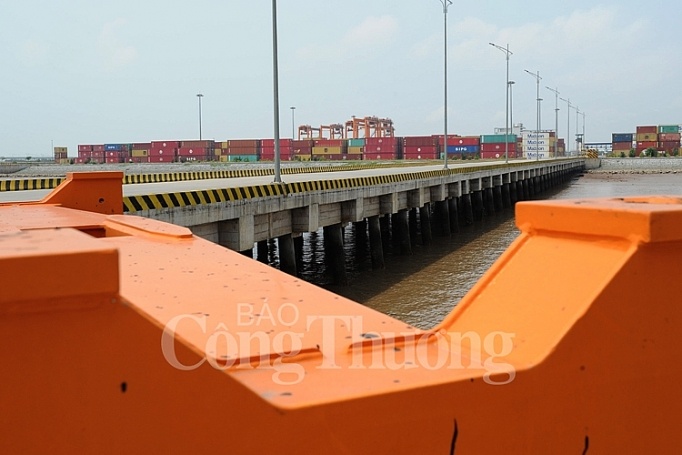 In this industrial zone, there are many subdivisions, especially those of seaports and logistics. This is in accordance with the development orientation of Hai Phong city which is to turn Hai Phong into a logistics center of the North. "Nam Dinh Vu industrial park and especially Nam Dinh Vu port is located in a very convenient position, qualified to form a large logistics center in Hai Phong," said Mr. Nguyen Thanh Phuong. logistics is an inevitable trend all over the world and now, in Vietnam, the room for developing this industry is very large, because, logistics infrastructure is weak and logistics costs for the field of freight transport are still large. Therefore, businesses have plenty of room to invest in developing this field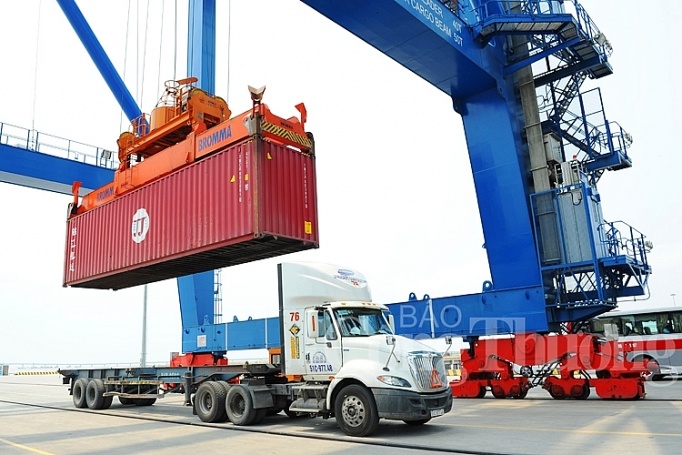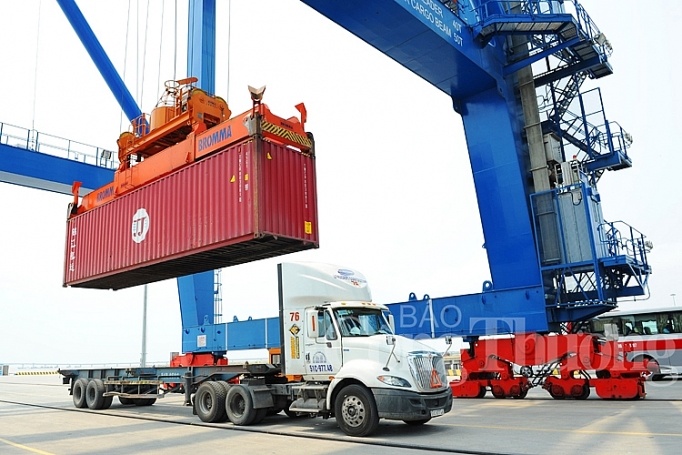 Talking to reporter of Industry and Trade Newspaper, Mr. Nguyen Manh Ha, Director of Nam Dinh Vu Port Joint Stock Company, said that although it was put into operation in February 2018, after 10 months of operation, the port had Pick up about 200 large and small trains, go to international routes such as Japan, Korea, Singapore, Hong Kong, Shanghai … with the volume of clearance of about 200,000 TEU. "Nam Dinh Vu Port is one of the ports with the most modern infrastructure in Hai Phong area today in terms of scale, equipment for loading and unloading the front and rear lines and warehousing system" – Mr. Nguyen Manh Ha asserted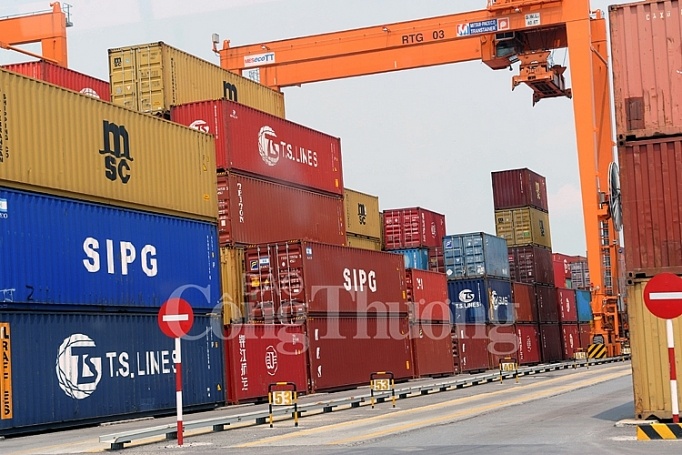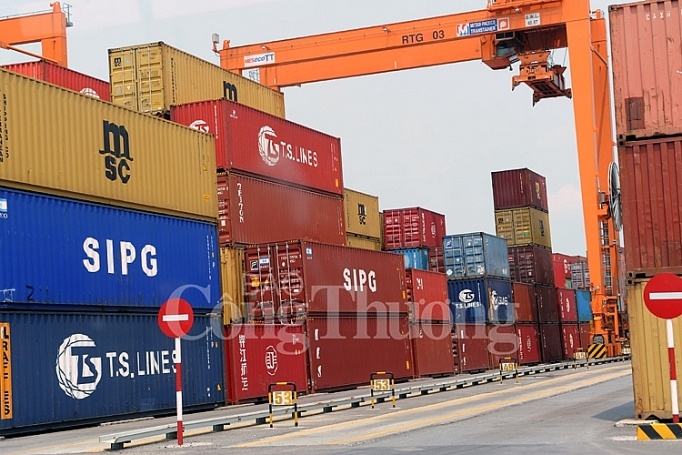 As a logistics service provider in Dinh Vu Industrial Park, Mr. Piyush Rathore, General Director of Transworld QBV ICD Joint Stock Company shared, I see that the logistics market in the South has reached saturation point, while their company I see a very bright development future in the Northern market. In particular, the Northern region is conveniently located adjacent to the Chinese border, while the trade between Vietnam and China is growing and expanding. Accordingly, the logistics industry will have outstanding development in the future. The strength of our company is to help partner companies minimize costs to increase profits for them
Eliminate "bottlenecks"
Logistics plays an important role in the distribution of goods from the place of production to consumers and is a bridge for global trade. Logistics activities today are not only associated with logistics activities, freight forwarding, but also planning, arranging the flow of raw materials and materials from suppliers to manufacturers, then circulating goods from production process to end-users, creating a connection throughout the society under optimization plans, reducing rotation and storage costs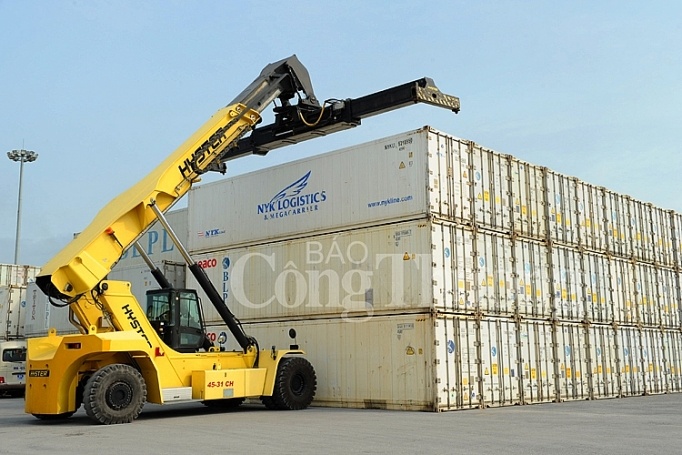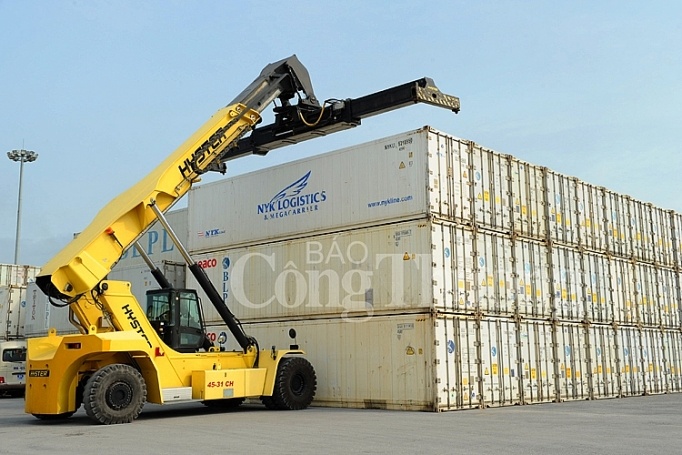 Facing this problem, Mr. Nguyen Tuong, Deputy General Secretary of Vietnam Logistics Business Association, said that the logistics service industry in recent years has received the attention of the Government and related ministries and agencies, especially Especially the Ministry of Industry and Trade, so the logistics industry has grown very fast in recent years. According to the 2018 World Bank's Logistics Performance Survey (LPI) survey report, Vietnam was ranked 39/160 surveyed countries, up 25 places from 64 in 2016. We are now striving to continue to increase from 5 to 10 ranks, that is at rank 30, on par with developed countries.
"However, the biggest difficulty and limitation of the logistics industry is the infrastructure for logistics industry. Although, in recent years, there has been a very strong development, but there are still many stages in transporting goods by road, river and rail, "said Mr. Nguyen Tuong.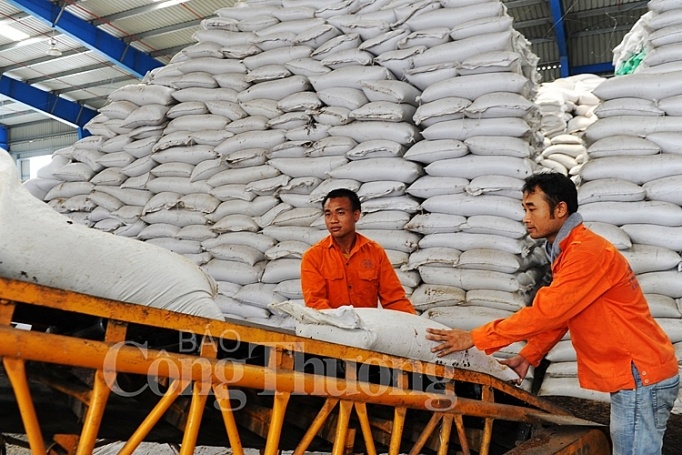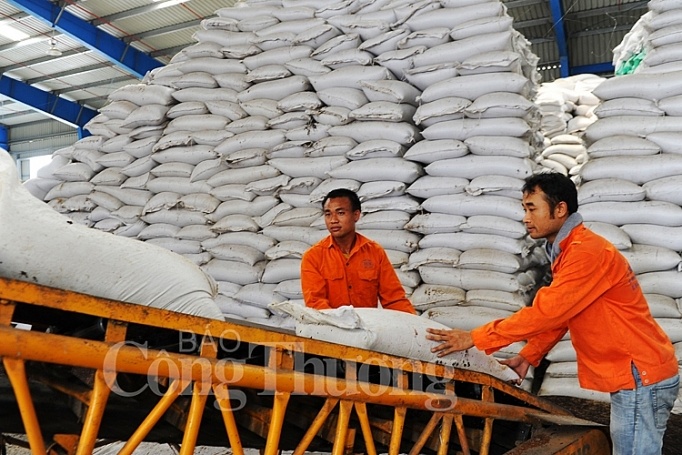 From the perspective of the Ministry of Industry and Trade, Mr. Tran Thanh Hai – Deputy Director of the Import and Export Department affirmed that if we had heard about the logistics story three or four years ago, but now, the Prime Minister, the Ministries and branches are very interested in this issue and have expressed it in legal documents such as Decision No. 200 / QD-TTg on approving the Action Plan to improve competitiveness and develop Vietnamese logistics services. Vietnam to 2025. Accordingly, in recent years, Vietnam's logistics service industry has made rapid and strong development with a growth rate of up to 13-15% and is one of the industries with very potential. great for the economy.
However, Mr. Tran Thanh Hai also admitted, the current status of logistics industry still has some "bottlenecks". First of all, it is the infrastructure problem, although we have made significant improvements in logistics infrastructure, especially in terms of road and aviation infrastructure, however, there is a lack of connectivity between vehicles and transportation form. In addition, logistics costs in the field of transportation are still quite high, because at present, a large volume of our goods transported by road and road is a form of transportation and also costs per ton / ton. km high. The current logistics cost cutting is still very difficult, when we have not exploited and promoted the means of waterway and railway.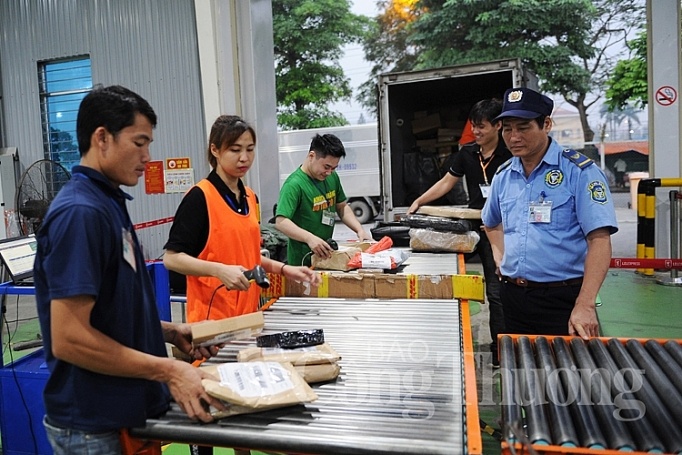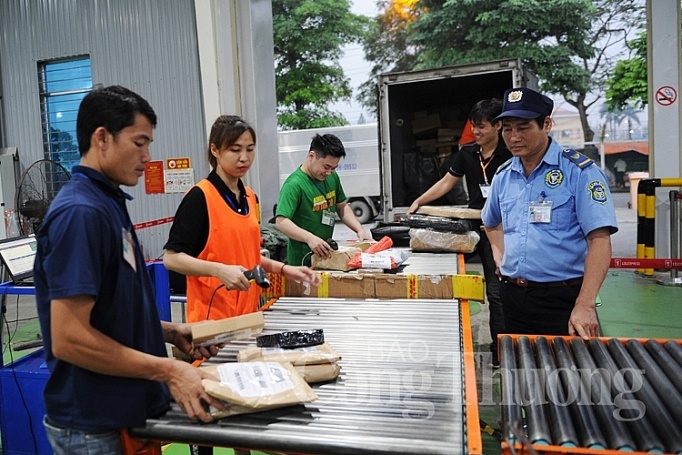 However, at Hateco logistics center, including Lazada's goods classification center, in Sai Dong Industrial Park, Hanoi, efforts are being made to develop and enhance the competitiveness of Vietnam's logistics industry. . Mr. Dinh Duy Linh – General Director of Hateco Group Joint Stock Company expressed that Hateco logistics center has an area of nearly 13 hectares and we are focusing on being a logistics center in the direction of modernization, applying 4.0 technology to reduce logistics costs. Our goal is to integrate logistics center, especially in e-commerce and express delivery. In addition, we also call for businesses with import and export clearance goods, which can bring goods to the center to perform customs services here.
Mr. Nguyen Tuong, Deputy General Secretary of Vietnam Logistics Business Association: The biggest change of logistics industry in the past time is the change in awareness. The policies have shown the interest of the Government and ministries and branches, especially Decision No. 200 / QD-TTg on approving the Action Plan to improve competitiveness and develop Vietnamese logistics services. South to 2025