Finding a good location, good price, and high potential is not easy. Nam Dinh Vu is proud of being a leading supplier of warehouse land in Haiphong. With a favorable location, warehouse land in Haiphong is sought by businesses for its great potential, because this is a suitable place for businesses investing in warehouse and logistics services. In particular, quality and good warehouse land in Haiphong of Nam Dinh Vu is always highly appreciated in the industry.  
Overview of Nam Dinh Vu warehouse land in Haiphong
The total area

is up to 106 hectares, currently, more than 30 hectares are available for lease, suitable for many business scales.

Clean land is ready to hand over

with adequate technical infrastructure and service facilities.

Flexible for lease

, dividing the land as required by customers.

Ready the facilities

, connecting to the rented area as soon as possible. Include:

The power supply system reaches a capacity of 2 × 63 MVA in phase 1.

Water supply system up to 30,000 m3 per day.

The wastewater treatment plant with a capacity in phase 1 is 10,000 m3 per day.
Especially, in Dinh Vu – Cat Hai Economic Zone, investors will enjoy benefits such as:
The best tax incentive policy

in Vietnam

Favorable business environment

, simplifying procedures, and flexible policies for employees

Infrastructure is complete

and convenient, creating the best living conditions for people working in the economic zone

Having a strategic location

near seaports, domestic and international airports

Many other supports and incentives

will be detailed below
With standard facilities, the warehouse in Nam Dinh Vu can meet most of the needs of customers.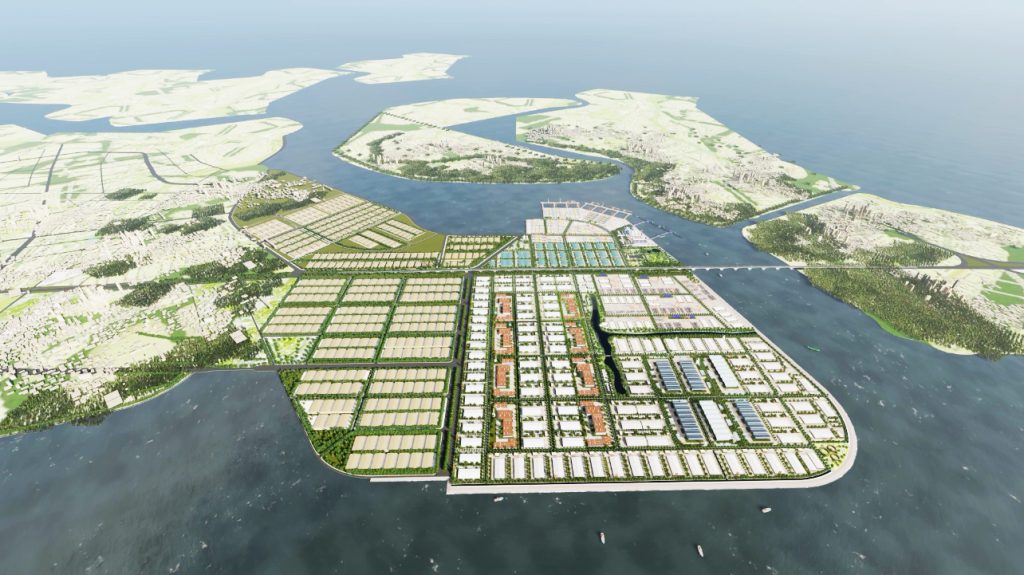 Points that businesses need to keep in mind when renting warehouse land in Haiphong
Finding warehouse land that based on business needs
Many businesses focus on finding space but ignore the accompanying elements. Please rely on the item you are looking to store or invest to carefully consider. Storage of fresh food, chemicals, or super weight equipment will have different criteria. At Nam Dinh Vu, you can be assured of those. The consulting team will help businesses find a suitable warehouse with the most advanced equipment. We will divide the land according to your needs with transparency in legal documents and long-term use until 2059. This will ensure product quality and business progress. Besides, the large internal roads allow for easier transportation and arrangement of goods.  
Paying attention to the potential economy around that area
When renting long-term warehouse land, the potentials in that area are likely to become opportunities in the future. Nam Dinh Vu Industrial Park is the "golden position" located in the center of Dinh Vu – Cat Hai Economic Zone. This is a general economic zone – a marine, multidisciplinary, and multi-field economic center serving the socio-economic development needs of Haiphong city, the north coast, and the whole country.   This is the nearest gateway to the sea compared to other industrial parks in the region. The zone has a large ship turning area (300 meters) that allows up to 40,000 DWT ships. Besides, this area is very close to major traffic routes: Hanoi – Haiphong – Quang Ninh – China Expressway (about 3km). Whether domestic or international business, these are also great potential not to be missed.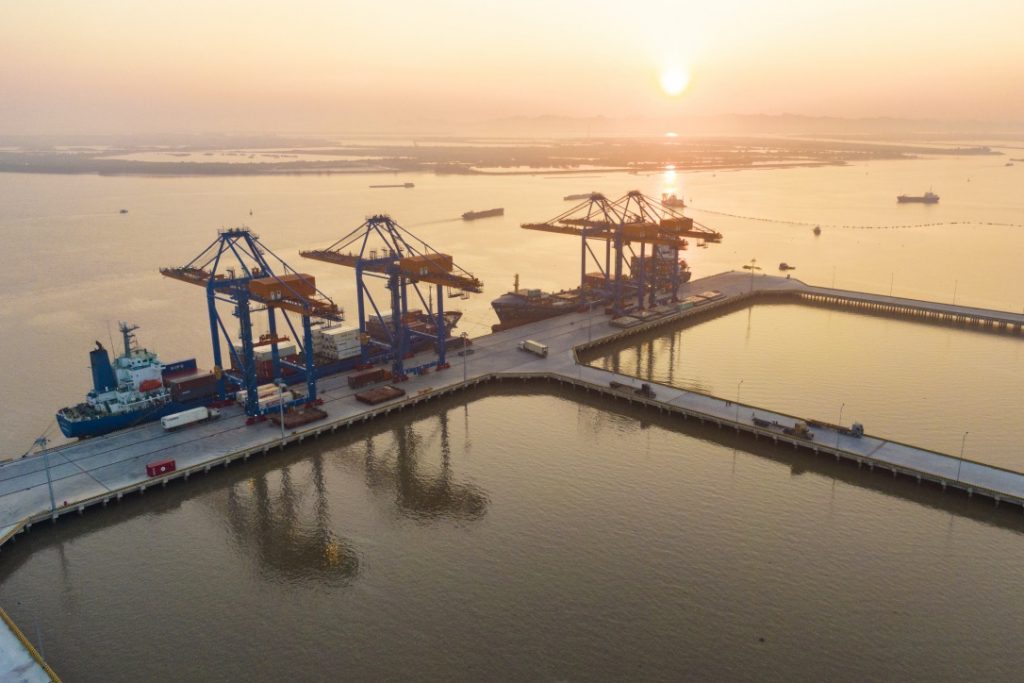 What are the helpful support services received?
When renting a warehouse in Nam Dinh Vu industrial park, businesses will be supported by many important services. Clients will no longer worry about complicated legal procedures. Nam Dinh Vu will support investors with services such as:
Customs services in place

: from completing the declaration, taking the results to support tax payment properly.

Logistics services:

Consulting the optimal shipping solutions with the lowest costs, limiting risks.

Investment licensing procedures

are free and comprehensive.

Support for recruiting workers

, organizing job fairs, posting recruitment information on the media.
You can refer to all services of Nam Dinh Vu here.
Warehouse lease must be in line with the budget
Besides the above benefits, Nam Dinh Vu warehouse land in Haiphong products now have good price policies. During this time, rental costs will be much more competitive than industrial parks located near the sea. This is also one of the few industrial zones that can exempt land use tax and annual land rent for customers.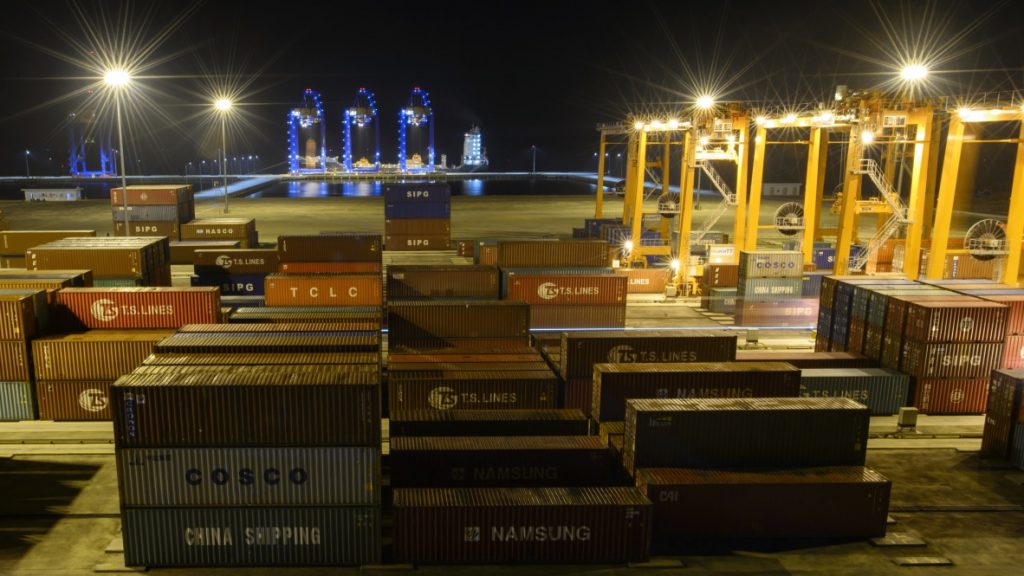 The best tax incentive policy in Vietnam
Income tax exemption for the first 4 years

when the business has revenue and profit

Reduce 50%

of income tax payable in the 9 following years starting from the first taxable year

Support for income tax exemption

for businesses has NOT been profitable for up to 7 years

Exemption of 100% land use tax

during the project
Besides, Nam Dinh Vu Industrial Park also flexibly adjusts land rent, payment terms, and customer service to create the most favorable conditions for investors. Details of preferences you can refer to here.
CONTACT US
Hotline: (+84) 965 469 469

Address: 768B Ngo Gia Tu, Thanh To Ward, Hai An District, Hai Phong.
Phone: (+84) 0225 3 814301
Email:
sales@saodogroup.com
Website:
www.namdinhvu.com