It is noted that Logistics makes an important contribution to the distribution of goods from the place of production to the consumer and is a bridge for global trade. On the other side of those great development opportunities, logistics services are still facing great challenges to be solved in Vietnam.
1. The current situation of Logistics services in Vietnam
At the beginning of 2020, the outbreak of the COVID-19 pandemic caused significant losses, seriously affecting Vietnam's economy, especially in the logistics industry. According to Mr. Le Duy Hiep – the Chairman of the Vietnam Logistics Service Business Association, the logistics, and supply chain were not very efficient, leading to countless losses for businesses when the pandemic took place. 
However, by 2021, the logistics situation has shown signs of recovery. According to the Vietnam Logistics Report of the Ministry of Industry and Trade, in the first nine months of 2021, the number of newly registered transport and warehousing enterprises increased by 4.61%; and the amount of business capital increased by 43% compared to the same period in 2020. At the same time, in 2021, many logistics enterprises grew in revenue and profit, particularly with almost double-digit growth.
In addition, the volume of sea freight and inland waterway transport in the first ten months of 2021 is estimated at 68.1 million tons, which is up 2.9% in regard to sea freight, and 265 million tons, down 3.2% in terms of waterway transport,  compared to the same period last year.
Up until 2022, the logistics situation continues to show positive signs which gradually removes some mentioned difficulties. To be specific, the congestion of road transport, the shortage of containers, the "escalating" price of sea transport, and the explosive growth of air transport will be rapidly solved. Accordingly, when the COVID-19 epidemic is controlled in 2022, the modes of transportation are evaluated to return to the right value.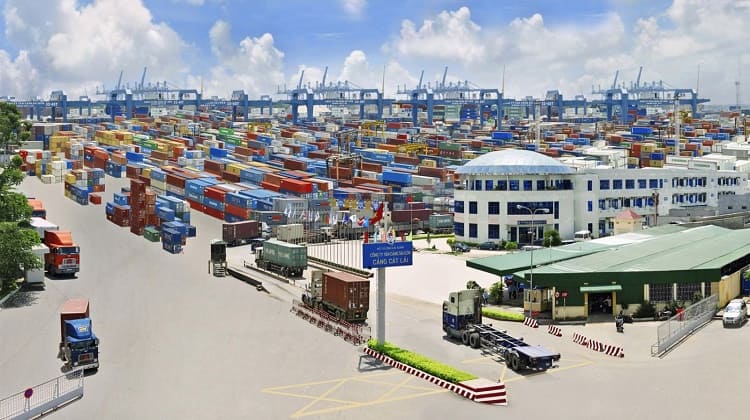 2. Opportunities and challenges of Vietnam Logistics services
Despite the COVID-19 pandemic, Transport by sea still has many opportunities for strong development by participating, and cooperating with the world's transport trading centers; as well as being supported and facilitated by the government. Along with those advantages, Vietnam's logistics services have chances to grow by the trend of global economic integration with many signed Free Trade Agreements, and the strong development of the e-commerce market and the automation industry. Furthermore, the improvement of infrastructure and facilities has also promoted potential development for this sector.
More than that, the outbreak of the US-China trade war is a good opportunity for Vietnam's logistics industry to capture the market when many Chinese companies move factories to Vietnam and Southeast Asia.
As mentioned above, Vietnam's logistics industry currently has a high potential for development, but there are still many limitations that need to be overcome. According to the survey results of the Vietnam Report, there are things that need to be improved for transport and logistics enterprises, of which 72.73% of enterprises think that the Government should prioritize improving the quality of logistics services, enhancing the application of information technology in business activities, develop competitive pricing policies. In addition, other factors were also mentioned such as improved reliability (accounting for 63.63%), punctuality of shipments to destination (45.45%), responsiveness (45, 45%), policies to support customers and build brands (36.36%) and promote the quality of human resources (18.18%).
In fact, Vietnam's logistics industry currently only provides a few services and most of them have not provided complete logistics services as it mentioned. Logistics businesses mostly become the middle entity, also known as the bridge with foreign logistics companies, to perform single transactions such as customs declaration, rental of domestic means of transport, warehousing, purchase and sale of freight, etc.
In addition, the challenge of information technology applications, e-commerce, and the problem of human resources is also a dilemma that Vietnam's logistics industry needs to solve today. In parallel, there are considerations about the management policy mechanism and logistics infrastructure, specifically the management of logistics activities is inconsistent and overlapping when each ministry manages a stage.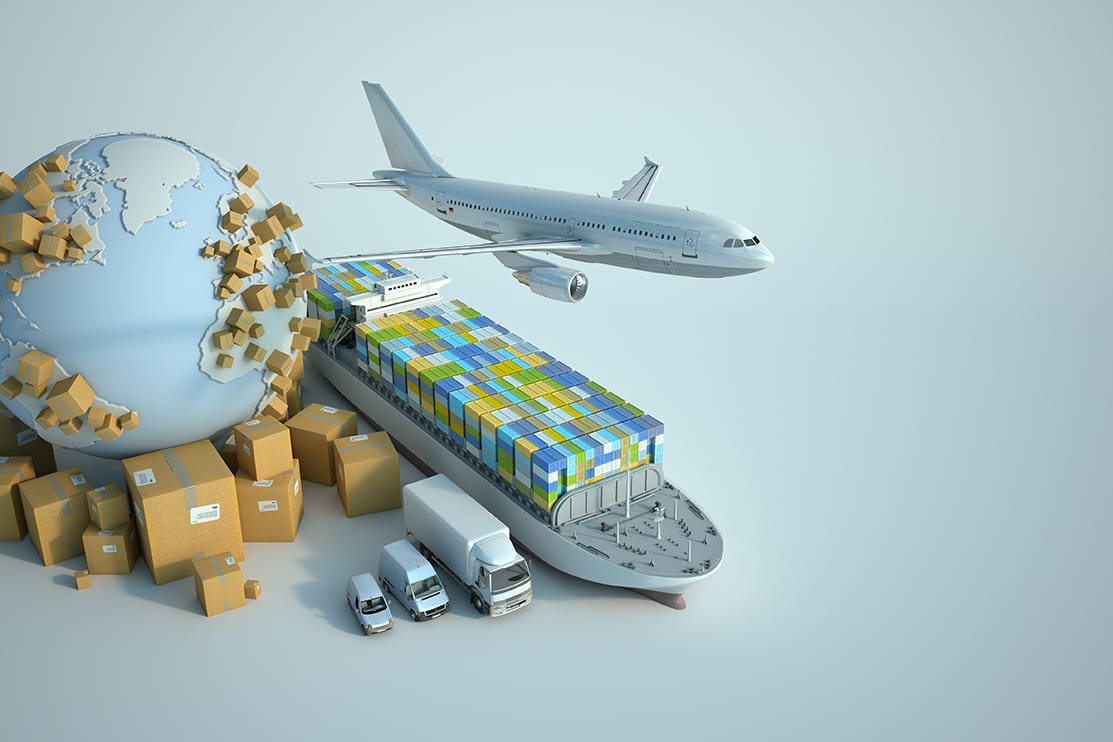 3. Nam Dinh Vu logistics service and utility integrated industrial park
Nam Dinh Vu Industrial Park is located in Hai Phong city, a large industrial park project, gathering many development advantages in the present and future. This industrial park covers an area of ​​1,329ha, has a strategic location at the gateway to the sea, and full benefits from the seaport system of Hai Phong. Especially, Nam Dinh Vu is uniquely designed in association with the seaport system – a logistics chain in the North of Vietnam with the outstanding planning of 4 functional subdivisions. In particular, this industrial park has created a synchronous and complete infrastructure among four subdivisions: Seaport, Oil and gas port, Industrial zone, Industrial complex – Warehousing service.
To be specific, Nam Dinh Vu is the only industrial park with an internal seaport – the South Nam Dinh Vu Port. This area is expected to have 7 container wharves and general cargo berths. Besides, the external warehouse and logistics areas are being continuously invested in infrastructure with modern and synchronous standards.
With the above advantages and synchronous logistics infrastructure, Nam Dinh Vu Industrial Park is considered an ideal place to develop industries, seaport logistics, logistics services, and import and export goods at home and abroad.
In the trend of industrial parks integrating utilities and logistics services, along with the advantage of seaports, many investors have chosen Nam Dinh Vu Industrial Park as a long-term investment location, typically the project of JD Property – one of the most prestigious and leading e-commerce groups in China. In May 2022, investor JD Future Explore V Limited held the Groundbreaking Ceremony of the JD Property Logistics Park Hai Phong 1 project in Nam Dinh Vu Industrial Park with a total investment capital of 32 million USD. This is a project about building warehouses for lease with an area of ​​​​5,000 m2 to 55,000 m2, and expected to be put into operation from 2023 and flexibly meet the needs of investors in many industries from many different countries.
Above all, it is shown that Nam Dinh Vu is a place that can fully meet the needs of Logistic service investors today. At the same time, in Nam Dinh Vu Industrial Park, a warehouse system for e-commerce activities is gradually being formed, meeting the e-commerce needs of new investors.
See more: Industrial real estate vietnam
Reference: 
The Outlook for Vietnam's logistics industry in 2022 – https://kinhtemoitruong.vn/ 
Vietnam's Logistics: 4 trends, 5 challenges and others – https://tapchitaichinh.vn/
Opportunities and challenges for the Logistics services in Vietnam in the integrated world – https://tapchigiaothong.vn/