Nam Dinh Vu Industrial Park with an area of 1,329ha – is the only industrial park with an internal seaport, considered one of the largest industrial parks in Hai Phong, one of the typical projects of the Group. Sao Do. The group has undergone a process of formation and development with many changes, until now, the owner of Sao Do has affirmed its reputation and brand in its core areas. The article will introduce readers to Sao Do Group – Investor of Nam Dinh Vu Industrial Park!
History of formation and development of Sao Do Group
About us – Vision, Mission, and Core Values:
Since its establishment until now, Sao Do Group has been marked through a series of outstanding projects with a wide range of activities covering various fields. And no matter what project or field, the Group always takes the customer as the center of all activities, maintains its credibility, and puts the interests of the community and customers before the interests of the business with the guideline. throughout: "Customer's success is Sao Do's success". In addition, the Group has also identified a clear development path through its vision, mission, and core values of operations.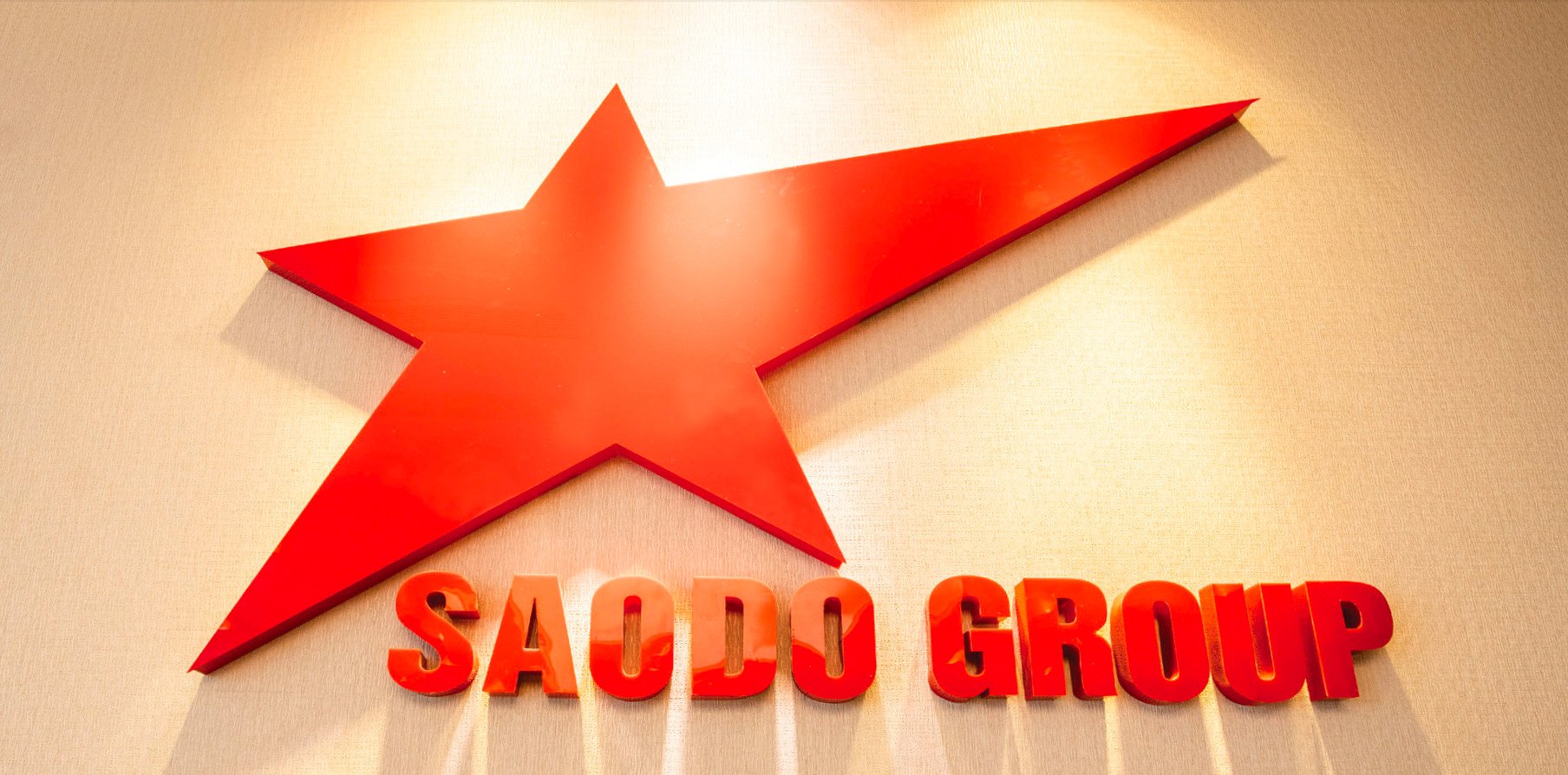 1. Vision
Creating a pure Vietnamese economic group with a multi-industry international class.
2. Mission
Become a reliable partner of domestic and foreign enterprises with the ability to provide diversified investment support products and services, based on "Customer success is Sao Do's success". Taking customer satisfaction as the center, and affirming to always accompany and support partners to create a sustainable connection.
Create a dynamic, flexible and professional working environment with many opportunities to develop capacity, contribute value and create a career with Sao Do investor.
Bringing prosperity to shareholders through transparent reporting and business strategies.
Mission for sustainable development:
Sao Do Group is committed to supporting society at the highest level through aspects: environment, social security, and education,… Committed to researching and implementing solutions that positively impact the environment living environment, and business ecosystem. Select partners with strict standards for sustainable development.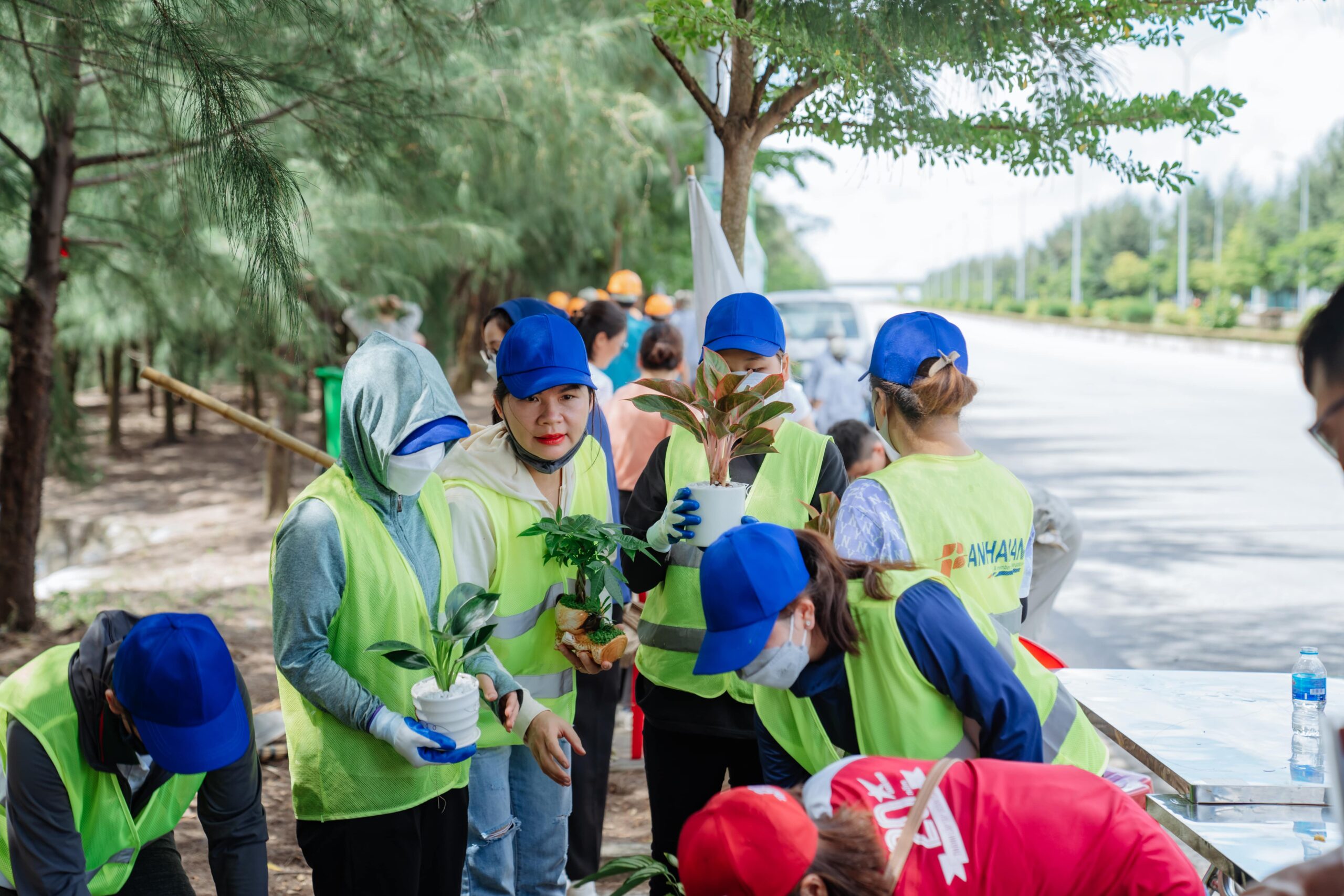 3. Core values
The core values ​​are the commitment of Sao Do Group to customers, partners, employees, and investors. This is the guideline for the Group in all business activities, internal and external,… in the journey to achieve the set goals.
Practicality – Adaptation: Sticking to reality and constantly adapting to the movements of the market in particular and life, in general, are still the key factors to achieving success.
Change – create: The universe is always in motion, and all principles and laws can be broken and changed. Each individual and business is also constantly innovating and creating. Especially in the current fast-moving digital era, businesses require more agility to grasp market trends.
Tradition – modernity: We harmonize and respect traditional values ​​mixed with modern thought in business. The quintessential values ​​belonging to the long-standing traditional identity of the nation are preserved, creating sustainable values ​​and pride in the process of integration and competition with foreign businesses.
Sao Do – a common home: Becoming an employee of Sao Do Group, you not only have a job to earn a living to take care of your family. Sao Do is also a second home for you to feel secure in your dedication and development. With Sao Do Group, people are the most precious and irreplaceable assets.
Member companies
Within the ecosystem of Sao Do Group, member companies have made their mark through a series of projects.
1. Petro Sao Do Joint Stock Company
As one of the key member companies in the Group, established in 2002 with the initial goal of investing in real estate and petroleum business. The company has successfully implemented a series of highly regarded home development projects. To meet the general development needs of the Group, Petrol Sao Do is gradually shifting towards the development orientation of trading solid, liquid, gaseous fuels, and related products.
2. Sao Do Construction Investment Joint Stock Company
Established in 2005, investment and construction of civil, industrial, transport and irrigation works of Hai Phong city and surrounding areas. With a team of key leaders with high professional qualifications, who have worked in enterprises with strong brands in the fields of investment and capital construction, the company has gradually innovated and made breakthroughs in the field of investment and construction. investment and construction sector, becoming a reliable address for customers to choose.
3. Sao Do Construction Material Engineering One Member Co., Ltd
Following the success in the construction product line, Construction Materials Engineering One Member Co., Ltd. was born in 2007 to provide all kinds of construction and mining materials. The company has participated in providing construction materials for large projects in Hai Phong, and Quang Ninh, including: Project of supplying materials for the construction of the Hanoi – Hai Phong highway; Supplying black sand for package 6A – Lach Huyen port infrastructure construction project, Hai Phong city; Supplying black sand for Vinpearl Ha Long project, Quang Ninh…
4. Hai Phong Port Service Joint Stock Company
As one of the youngest member companies in the Group, established on December 8, 2016, with a charter capital of VND 200 billion. Operating in 3 main areas: warehousing business, logistics services, and trading in import and re-export goods. With synchronous warehouse infrastructure, a modern cold storage system according to international standards, container yard with a capacity of 10,000TEU ready to receive orders. In the next 5 years, Hai Phong Port Services is expected to become a port service company with the largest cold storage system and warehousing service in the North and one of the largest frozen food centers. Vietnam.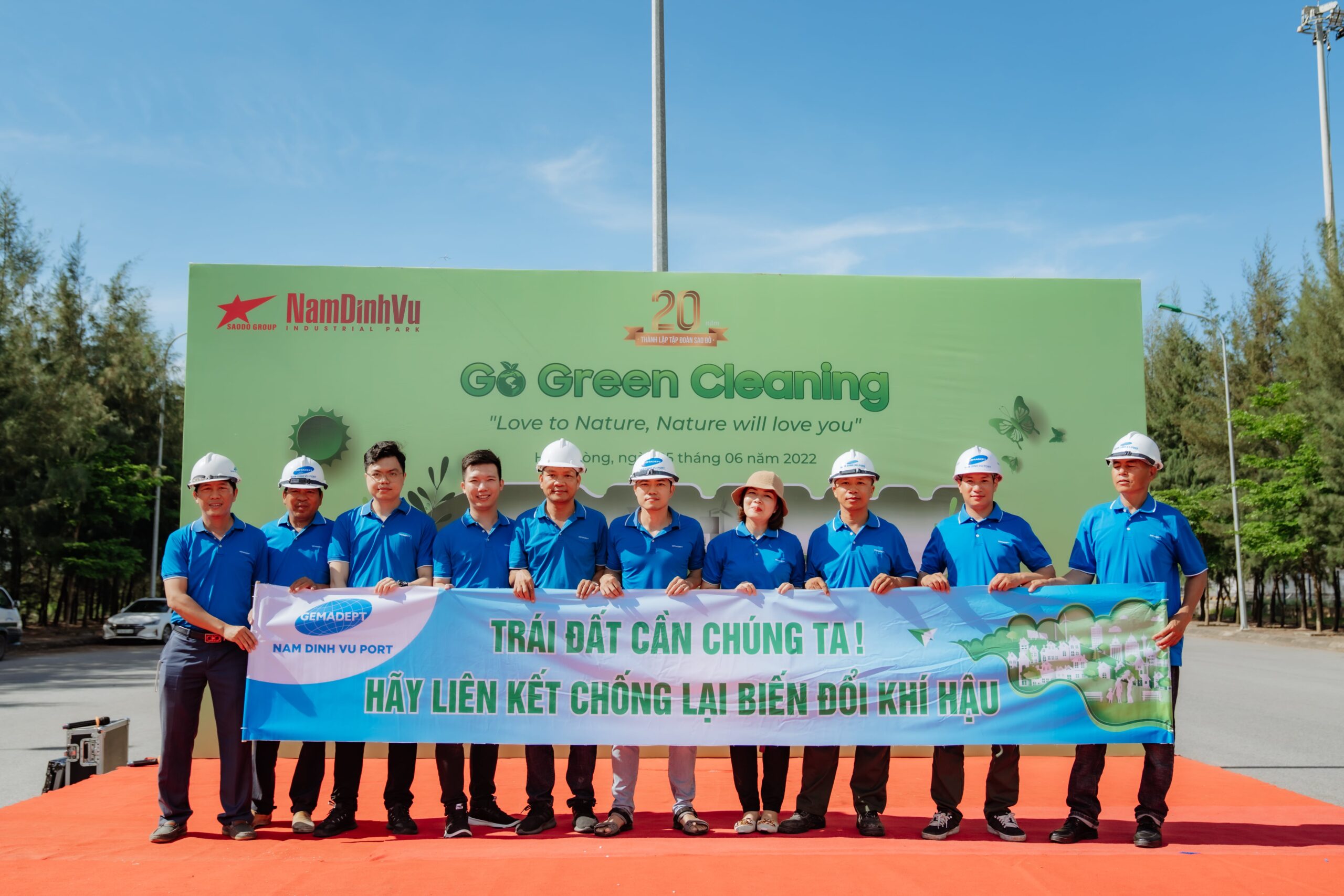 Affiliate companies
Among the projects of Sao Do Group, it is impossible not to mention 3 prominent associated companies:
1. Nam Dinh Vu Port Joint Stock Company: was established in 2016. The company operates in the field of loading and unloading goods, transporting goods by road, coastal, and ocean as well as warehousing and storing goods… The company has an investment project in Nam Dinh Vu Port to build a system of 7 Nam Dinh Vu seaports on an area of ​​65 hectares, including 6 container berths with a total length of 1320m, ensuring the reception of ships with a tonnage of 20,000DWT. – 30,000DWT, the total throughput of goods is about 1,500,000 TEUs/year.
2. Nam Dinh Vu Electricity Trading Joint Stock Company: Established in 2015 in the field of electricity production, transmission and distribution; install electricity system, water supply, drainage system, heater, and air conditioner… The company has invested in an electricity transmission and distribution project in Nam Dinh Vu industrial park.
3. Nam Viet Environmental Treatment Co., Ltd: Established in 2016 in the field of environmental treatment. The investment and operation project "Concentrated wastewater treatment system in Nam Dinh Vu Industrial Park with a capacity of 2,500 m3 / day", applying chemical – biological technology has been approved by the Department of Science and Technology of Ho Chi Minh City. acceptance, appraisal. Environmentally friendly technology, low consumption of chemicals, satisfactory treatment of wastewater with high pollution.
Customers, partners of Sao Do Group
Customers – the Group's first and foremost concern. At the beginning of the development of the Nam Dinh Vu industrial park project, to have a clean ground to attract investment, Sao Do budget more than 9,000 billion VND to "fill the sea". We form the supply chain: seaport, logistics, logistics, … saving production costs, time, transportation costs, creating initial success for investors when coming to the company. Sao Do Corporation. Because of the unification of one goal, the Sao Do investor has had the opportunity to cooperate and work with great partners from many different countries such as Shire Oak International Group – a leading corporation in the UK. renewable energy project development; An Phat Holdings Group set up the first green material production plant in Southeast Asia, safe biodegradable plastic products; Gemadept Group with the most strategic Nam Dinh Vu port project in the North; BW Industrial and SLP Park are two leading partners in developing high-tech factory systems,… along with many leading partners in the field of manufacturing and logistics industries such as JD Property, Tuong Vien Group, Sivico, Yoshino Gypsum…
Typical projects of Sao Do Group
Since its establishment, the Group has made its mark through a series of typical projects, contributing to the FDI of Hai Phong city. The Group has been oriented since the early days of its establishment and has diversified its activities covering all fields.
Main lines of business
Construction of industrial works, the technical infrastructure of industrial parks, the technical infrastructure of urban areas, tourist areas, and amusement parks.

Investment, trading in real estate, and land use rights belonging to owners, users, or renters.

Wholesale of solid, liquid, gaseous fuels, and related products.

Dredging the creek.

Construction of houses of all kinds.

Construction of railways and road projects.

Production and trading of construction materials.

The exploitation of stone, sand, gravel, and clay.

Warehousing and storage of goods.

Goods import and export services.

Freight transport by road.

Other production, business, and service activities by Vietnamese law.
Notable projects
1. Sao Do bond warehouse project
With an area of ​​13 hectares and a total investment of up to VND 430 billion, Sao Do's field of operation is warehousing and storage, loading and unloading services, including business activities when storing containers and storing goods. handling raw materials, and equipment for bulk cargo.
The scale of cold storage is 10,000m2, including 12 warehouses and bonded yards of 74,000m2.
2. Nam Dinh Vu port project
The whole project is expected to be the largest port in the Dinh Vu area, Hai Phong with a total investment of up to VND 6,000 billion, an area of ​​more than 65 hectares, a capacity of nearly 2 million TEUs, and 3 million tons.
Nam Dinh Vu Port is located in Cat Hai Economic Zone of Nam Dinh Vu Industrial Park Project – the most important international and domestic commercial freight transport hub of the whole North, right at the mouth of Bach Dang River with deep water level and wide turning basin, is the closest gateway to the sea compared to other ports in Hai Phong area, located on the same traffic axis – connecting with Nam Hai Dinh Vu port (3km away) and Nam Hai Dinh Vu port. Hai ICD (3.5 km away), downstream towards the big sea.
3. Anh Dung – Sao Do urban real estate project I
Two urban real estate projects Anh Dung – Sao Do I with a scale of 158,158m2, are the focal point in the project of developing road 353 connecting the southern new urban center (Hai Phong) facing the sea and adjacent to the sea. adjacent to the famous tourist area Do Son. With a convenient location to trade with economic centers of the country through the system: Cau Rao II – Ho Sen and Hanoi – Hai Phong highway. The urban area was evaluated as a typical housing development project of the City and was awarded the Gold Medal by the Department of Science and Technology for green – clean – beautiful planning and the Gold Medal for beautiful house architecture.
Let's take a look at the information about the urban real estate projects of Sao Do Group
Anh Dung II Urban Real Estate Project is located in Anh Dung Ward, Duong Kinh District, Hai Phong City with a project scale of up to 145,951.7 m2.

Urban Real Estate Project Sao Do I in Anh Dung Ward, Duong Kinh District, Hai Phong City with a project scale of 12,206.7 m2.

Thanh To Urban Real Estate Project in Thanh To Ward, Hai An District, Hai Phong City with a project scale of 42,007 m2.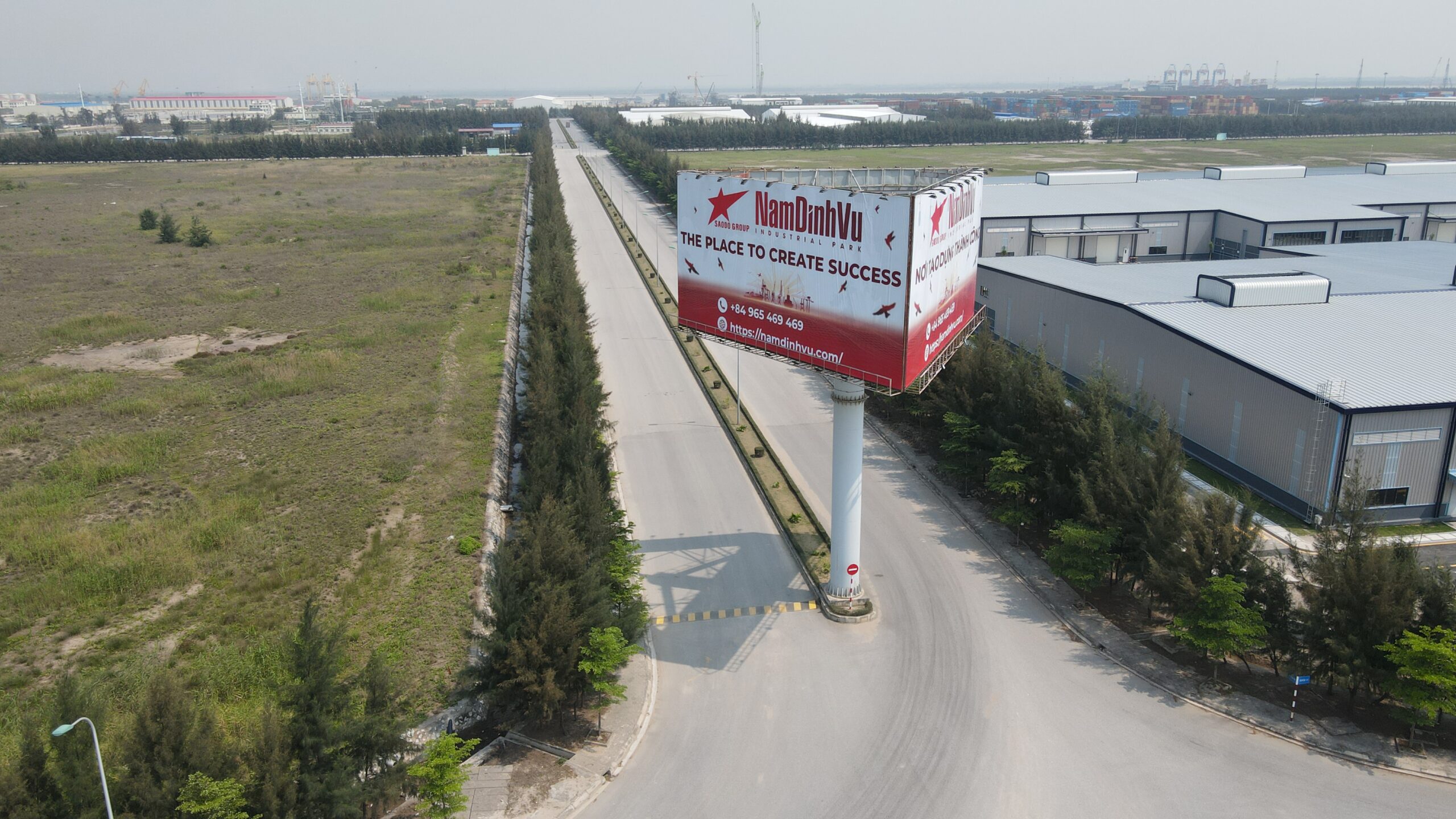 4. Project of the non-tariff zone, seaport, and Nam Dinh Vu industrial park
In 2019, the milestone marks the affirmation of Sao Do Group in the field of Industrial Real Estate with the most important investment project being "Non-Tariff Zone and Nam Dinh Vu Industrial Park".
Nam Dinh Vu Industrial Park with an area of ​​1,329ha is considered one of the largest industrial parks in Hai Phong with a prime location dubbed: The Golden Position in the Northeast economic triangle. Nam Dinh Vu is an industrial park with a unique plan with 4 functional subdivisions: Seaport – logistics area, oil and gas area, industrial park, and complex area. It is the only industrial park with an international seaport in the area and enjoys the best tax incentives in Vietnam today.
With a synchronous logistics infrastructure in the development goals of Sao Do Group's projects, Nam Dinh Vu Industrial Park has been evaluated by many experts and investors as an ideal place to develop industries, seaport logistics, logistics services, and goods import and export at home and abroad. The proof is that up to now, Nam Dinh Vu has attracted 44 projects from Japan, Korea, China, Hong Kong, and Singapore with a total capital of more than 300 million USD. In the first quarter of 2022, 3 out of 5 investment projects in Hai Phong were granted investment registration certificates in Nam Dinh Vu Industrial Park. The occupancy rate of phase 1 has reached 90%, accelerating the leveling and infrastructure investment of phase 2 in the southern area and completing the infrastructure of 200ha.
In 2022, Sao Do Group expects to achieve a growth rate of 20% compared to 2021 on the 20th anniversary of Sao Do, Convergence, and Pride. Hopefully, with the set goals, Sao Do Group – the investor of Nam Dinh Vu Industrial Park will increasingly attract the attention of investors and affirm its position.