Seaport land in Haiphong is located at the gateway to the sea, which is invested in modern construction by Nam Dinh Vu and meets the business needs of enterprises.
Overview of Nam Dinh Vu seaport land in Haiphong
The seaport land Logistics zone is one of the most potential areas. It has a geographical location of the gateway that helps boats move in and out. Comprehensive infrastructure design supports high-capacity handling. Information about the size of the entire seaport subdivision can be found below:
Nam Dinh Vu seaport land in Haiphong:
This is an area invested and developed by Nam Dinh Vu Port Joint Stock Company in the view of "modern seaport" when associated with the Industrial and Economic Zone. 
Scale

: 65 ha with 7 container terminals and general cargo.

The ability to receive ships

: up to 40,000 DWT

Total handling capacity

: 2 million TEUs and 3 million tons per year.

Rental rate

: 100%

Current capacity and investment schedule

: Nam Dinh Vu port is operating effectively with 2 container terminals and a handling capacity of 600.000 TEUs per year.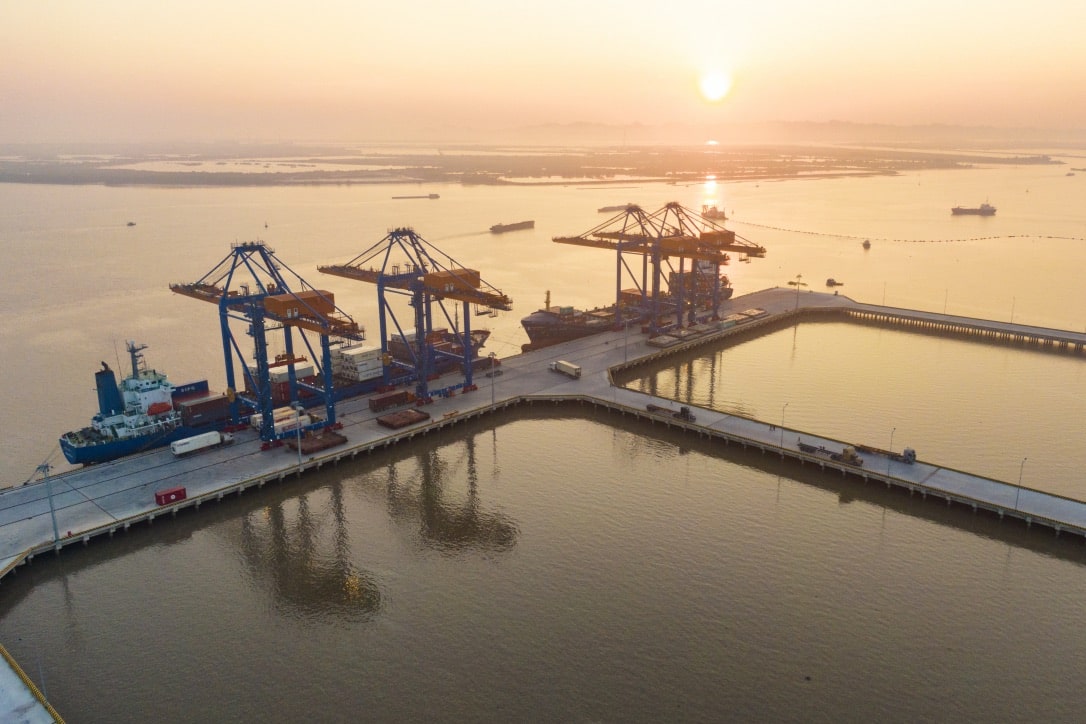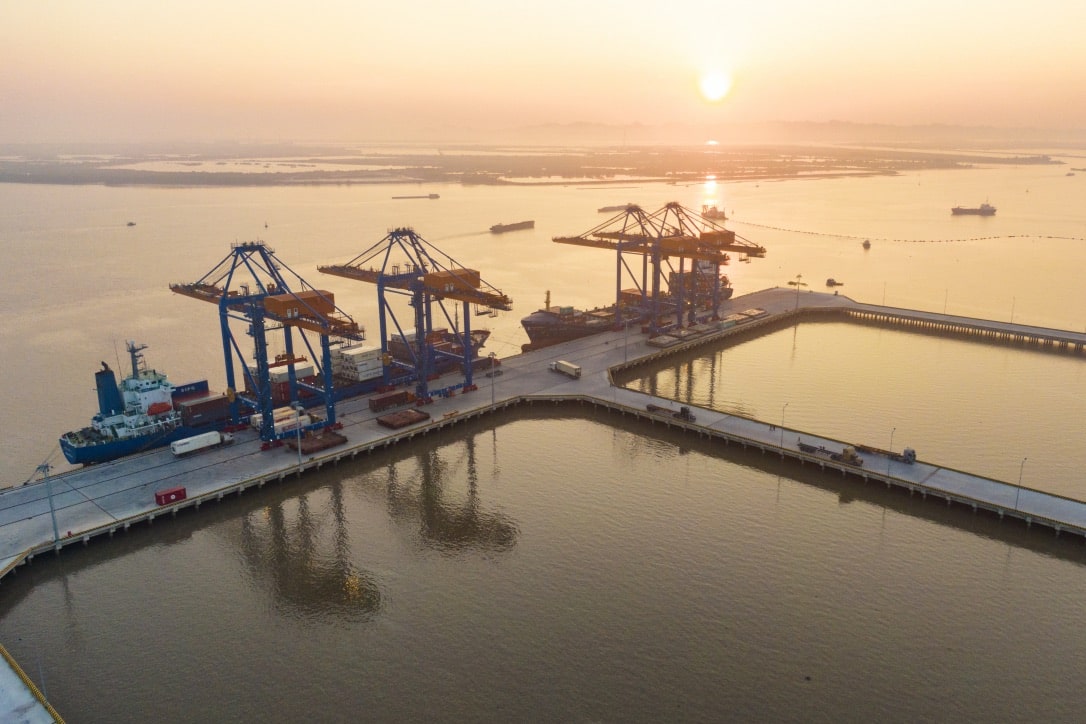 Logistics area
The logistics area is planned for the seaport system in the Dinh Vu peninsula and Nam Dinh Vu industrial land.
Ground

: already leveled, ready to hand over.

Available logistics area for lease

: over 50ha phase 1

Handover of leased land

: elevation ± 4.5; tightness k90.

Utilities in the park

: ready and connected to the fence of the leased land

Power supply

: phase 1, capacity 2×63 MVA.

Water supply

: 30,000 m3 / day

Wastewater treatment plant

: Phase 1 with a capacity of 10,000 m3 / day.

Other utilities

: providing port services, banks, post offices, on-site customs…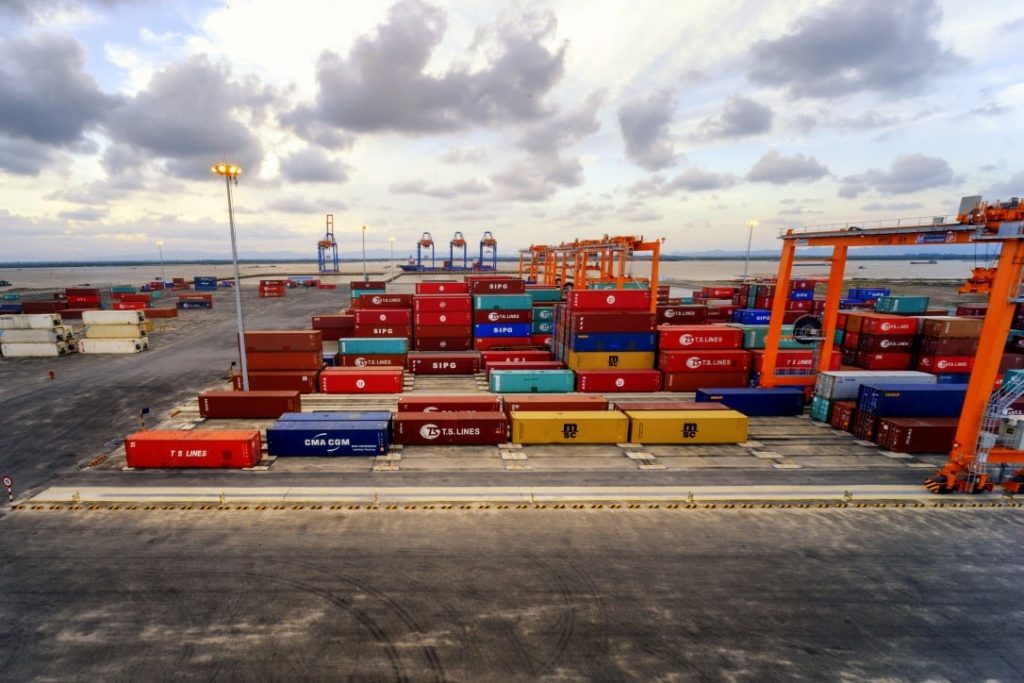 Planning and investing in building port and logistics with international standards. The Nam Dinh Vu seaport land in Haiphong perfectly meets the business needs of investors.
Advantages about transportation of Nam Dinh Vu seaport land in Haiphong
Connecting with major ports in Haiphong
Nam Dinh Vu Port is a functional sub-zone of the industrial zone. Located at the gateway position, in the first channel to welcome international ships to the system of HaiPhong Port. This is extremely convenient for import and export activities. Besides, businesses can connect with other major ports to ensure progress and business needs.
Lach Huyen deep seaport Haiphong: (15km from Nam Dinh Vu)
Scale: 16 berths

Depth in front of the wharf: -14m

Receive ships: 100,000DWT.

Cargo handling: general cargo, containers, bulk cargo.

Operation: May 2018 (Phase 1) put into operation 02 container terminals.
Seaport system in Dinh Vu peninsula: (3km from Nam Dinh Vu)
Including ports: Dinh Vu port; Tan Vu port; VIP port …

Receiving ships: up to 30,000DWT.

Goods handling: containers; general goods …

Capacity of approving: estimated 100 million tons per year (2017).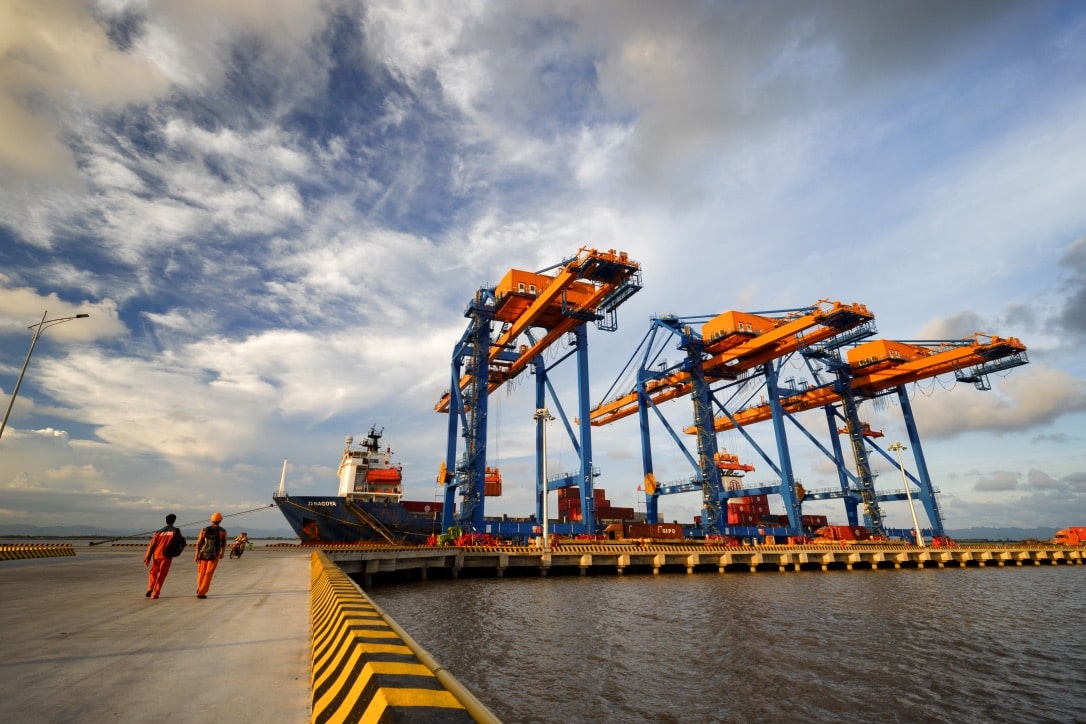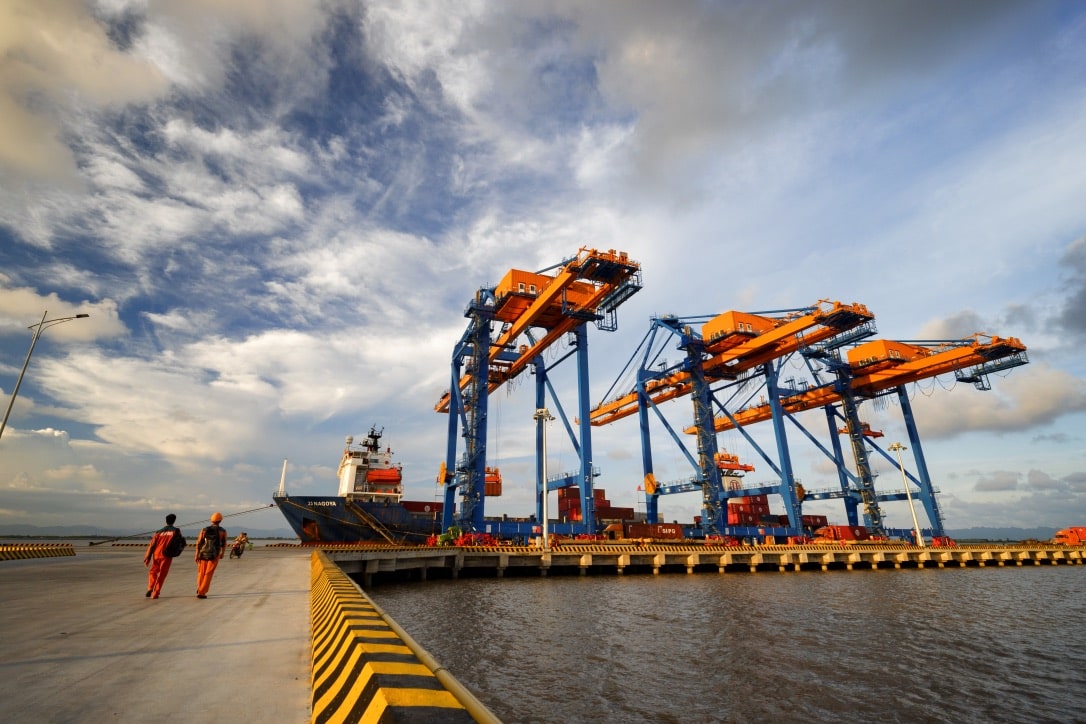 Other transportation routes are convenient and fast
Hanoi-Haiphong Expressway:
4km away, connecting Nam Dinh Vu Industrial Park with the North of Vietnam.

Total length: 105km

Cross-section: 100m (06 lanes).

Speed: below 120km per hour (travel time to Hanoi around 1 hour).
Route for bridge and road Tan Vu – Lach Huyen:
Directly connect Nam Dinh Vu IP with the deepwater port of Lach Huyen and Hanoi – HaiPhong highway.

Total length: 15.6km.

Bridge length: 5.44km.

Cross-section: cross-section 29.5m; Bridge cross-section: 16m (04 lanes).

Speed: 80km / h.
Ha Long – Haiphong Expressway:
 4km away, connecting Nam Dinh Vu Industrial Park with Ha Long and Quang Ninh.

Total length: 25km.

Cross-section: 25.5m (04 lanes).

Speed: 100km / h (travel time 25 minutes)
Railway:
15km from the Haiphong railway station.

The Haiphong – Hanoi – Lao Cai railway route to Kunming (Yunnan province) in southwestern China is extended to Dinh Vu – Cat Hai Economic Zone.
Logistics area and seaport land in Haiphong is the optimal solution for international and domestic shipping and distribution activities.
Good price policy and many incentives
Competitive price policy
Besides the great advantages of location, traffic, infrastructure, Nam Dinh Vu also has a very good price mechanism. Prices are considered to be very competitive compared to the IZs located near the sea. Businesses can be assured of business quality while keeping high-profit margins.
Nam Dinh Vu tax incentives for investors:
Income tax exemption for the first 4 years

when the business has revenue and profit

Reduce 50%

of income tax payable in the 9 following years starting from the first taxable year

Support for income tax exemption

for businesses has NOT been profitable for up to 7 years

Exemption of 100% land use tax

during the project
Besides, Nam Dinh Vu IP also flexibly adjusts land rent, payment terms, and customer service to create the most favorable conditions for investors. Details of preferences you can refer to here.
Free support paperwork from A to Z
Customs services in place:

from completing the declaration, taking the results to support tax payment properly.

Logistics services:

Consulting the optimal shipping solutions with the lowest costs, limiting risks.

Investment licensing procedures

are free and comprehensive.

Support for recruiting workers

, organizing job fairs, posting recruitment information on the media.
You can refer to all services of Nam Dinh Vu here.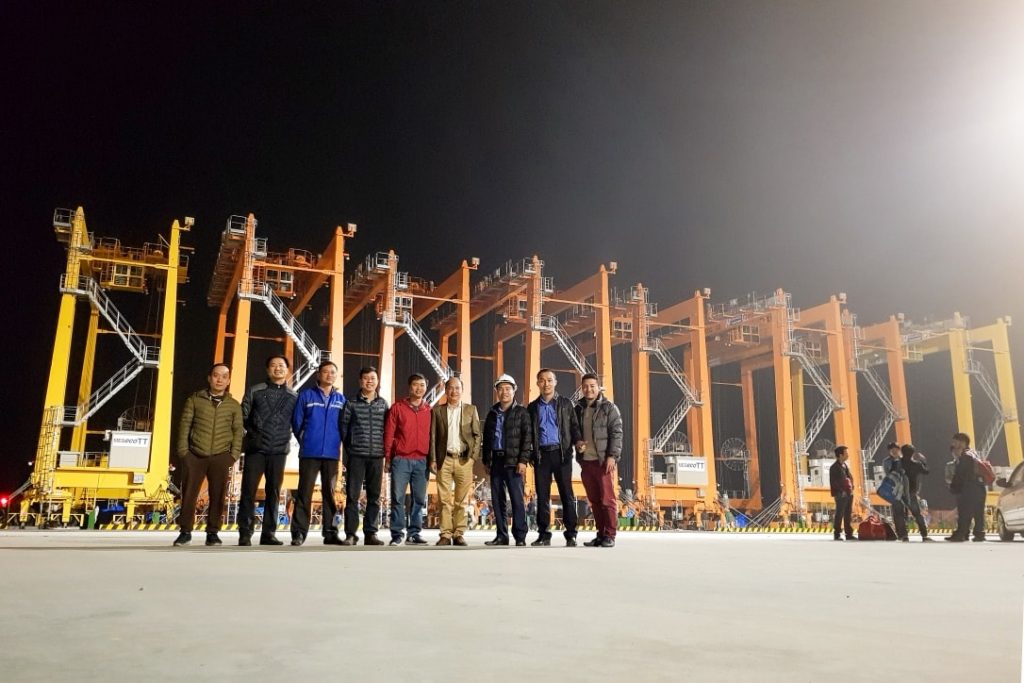 CONTACT US
Hotline: (+84) 965 469 469

Address: 768B Ngo Gia Tu, Thanh To Ward, Hai An District, Hai Phong.
Phone: (+84) 0225 3 814301
Email:
sales@saodogroup.com
Website:
www.namdinhvu.com